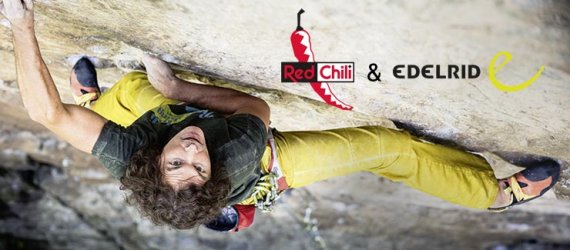 Stay up to date on the sports business: Subscribe to our free newsletter >>>
"The merger will bundle strengths and make use of synergies to actively advance the international climbing market," Edelrid announced on its website.
Edelrid focusing on Red Chili climbing boots
The brand identity of Red Chili, whose home office lies in Löchgau near Stuttgart, will be maintained and more internationally aligned, according to Edelrid: "The Brand Alignment, Clothing, and Climbing Boot Development divisions will remain under the leadership of the brand founders Stefan Glowacz and Uwe Hofstädter."
Hardware manufacturer Edelrid aims to do away with its own climbing boot production in the future, while both brands' clothing lines will be offered in parallel in specialty retail.

By their own accounts, Edelrid acquired a "majority of the staff from Development and Design" from Red Chili. The climbing equipment company currently has approximately 160 employees.
Video: The latest outdoor trends