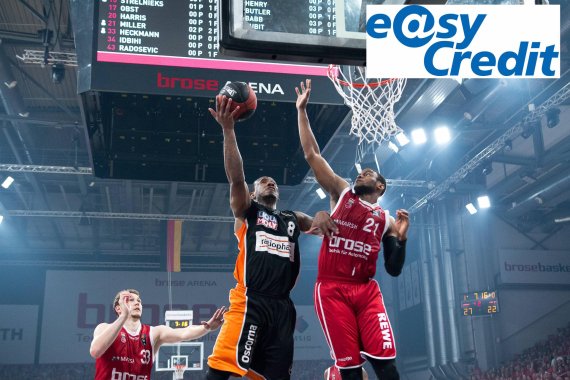 The search has reached an end; the Basketball Bundesliga has – after a seven-year partnership with Beko – a new name sponsor: with its well-known name easyCredit, Teambank AG Nürnberg is investing in sponsoring the BBL.
Basketball blogger uncovers Bundesliga sponsorship deal
Official confirmation from the contracting partner is still missing, but this is expected in the next few days. The fact that the deal can still be deemed to have been made, can be traced back to a curious circumstance: Basketball blogger Johannes Irmer revealed the secret early.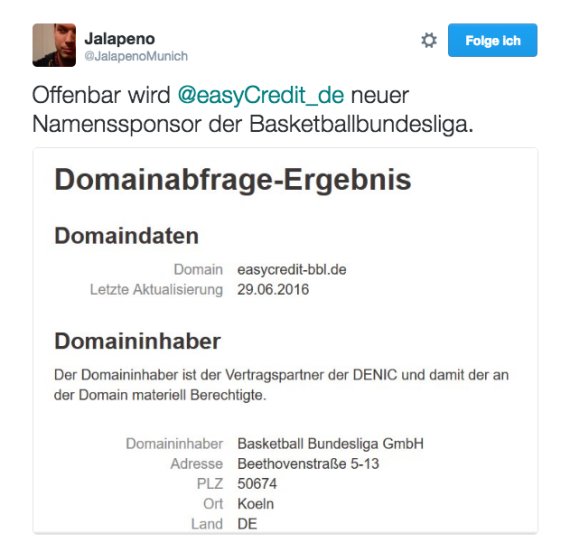 During a domain query Irmer noticed: The name rights to "www.easycredit-bbl.de" already belong to the Basketball Bundesliga.
Queries from ISPO.COM around Bundesliga clubs give the same result: easyCredit will be Beko's successor.
BBL wishes to grow, as does easyCredit
In November 2015, after it was announced that Beko were leaving, BBL boss Stefan Holz said: "We are primarily searching for a strategic partner who wishes to continue the growth path of the last few years with us, in order to make basketball even bigger in Germany."
The requirements on the new name sponsor are being young, masculine and internet-oriented. easyCredit therefore fits really well into the profile; it is the consumer loan of genossenschaftlichen FinanzGruppe Volksbanken Raiffeisenbanken
The length of the sponsorship contract is so far unknown. It has been speculated that the amount of the deal was an amount in the low, single-digit millions.