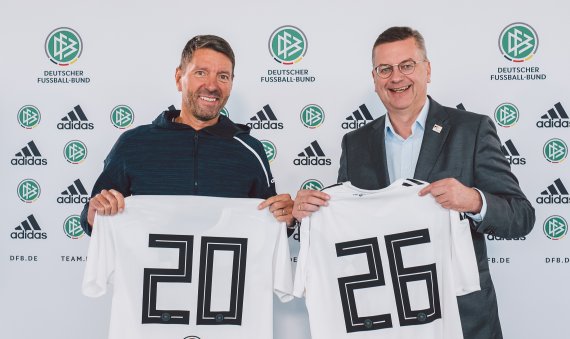 The German Football Association (DFB) and Adidas have agreed on an early extension of their long-standing partnership. The day after the national team's match against Peru in Sinsheim (2:1), DFB President Reinhard Grindel and Kasper Rorsted, CEO of Adidas, announced that the contract, which runs until 2022, will be extended for a further four years until 2026.
Previously, the DFB Presidium had expressed its intention to continue working with the supplier. "We are very pleased to have Adidas at our side as a reliable partner in the long term. The early renewal of the contract is a sign of confidence in the strength and attractiveness of the DFB," said Grindel. In recent years, the great Adidas rival Nike has allegedly also tried to enter the race for the German national jersey.
The partnership between the German Football Association and Adidas has existed for more than 60 years. During this time, four World Champion titles and three European Championships for men as well as two World Cup titles and eight European Championship titles for women were celebrated together. The company's founder Adolf Dassler was present at the 1954 World Cup title as Zeugwart.
Kasper Rorsted is now CEO of Adidas. Commenting on the contract, he said: "The DFB and Adidas simply belong together. The timing underlines Adidas' unique sponsoring philosophy: "We stand by our long-standing partners – especially when it's important". Or even after sporting defeats – in summer, Germany's performance at the World Cup in Russia was historically weak.
However, Rorsted looks ahead above all: "Together with the DFB, we will do everything we can in the coming years to further develop football in Germany at every level, from the youth sector to the national associations to the women's and men's national teams.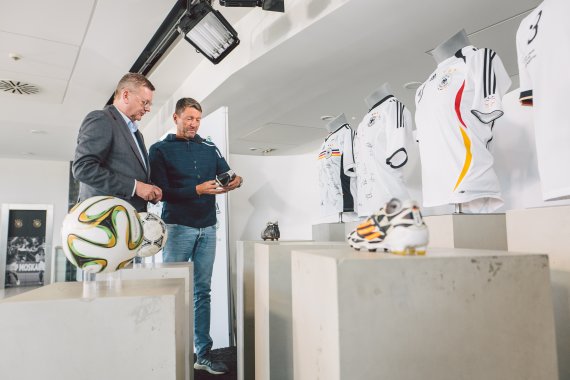 The focus will then also be on the "hopefully successful application to host the 2024 European Championship". At the same time, the DFB has planning security ahead of the major construction project, the construction of its junior academy in Frankfurt.