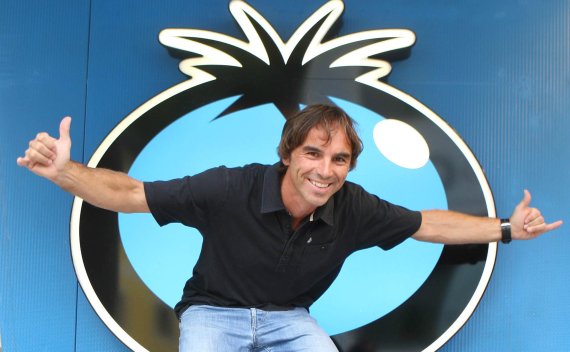 Not even one kilometer separates Blue Tomato employees from the site of their desires: the Planai valley station in Schladming, which goes up to nearly 2,000 meters and into snowboarding and skiing delight. On wintery days with new, fresh snow, something interesting can be observed in the Austrian board sport company's head office: some desks remain vacant in the mornings while employees draw lines through the virginal snowpack.

Working at Blue Tomato: These positions are open >>>
What would trigger lasting conflicts with superiors in other companies is a firm part of the corporate culture at Blue Tomato. "Powder sessions have been promoted by Gerfried since year one, and he himself likes to go sometimes, too," says Ulrike Howson, Head of Human Resources at Blue Tomato, and adds, "Provided the workload allows it."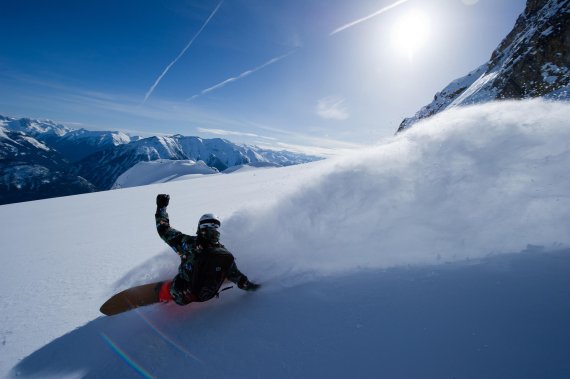 Gerfried, meaning Gerfried Schuller, boss of Blue Tomato. In 1988, he originally founded Blue Tomato as a snowboarding school in Schladming, Austria, a community under the Dachstein massif between Salzburg and Graz. In 1994 he added a small shop, which started a few square-meter space with four employees and become an internationally active company with a staff of over 400. About a quarter works in Schladming and Graz, while the rest is distributed across Austria and Germany.

The industry is faltering, while Blue Tomato grows

"Our goal is to become the leading omni-channel retailer in Europe in the board sports and freeskiing sector," says Gerfried Schuller. He became European Snowboarding Champion in 1988; a lot has changed since then. "Snowboarding isn't a strong youth movement anymore," says the 49-year-old. "Today's youth culture is highly fragmented into all kinds of subcultures and alignments, and doesn't necessarily want to get on the same boards as their parents."

Kaunertal Opening Teaser

In less than two weeks Snowpark Kaunertal starts into the season with 3 days of opening madness! We are proud to again present the 31st KTO and will be there with our Testival and after ride BBQ! What a nice way to welcome winter!

Posted by BLUE TOMATO on Monday, September 26, 2016
Diversification, digitalization, and then still the snow-poor winter – the winter sports industry is creaking under the strain, but Blue Tomato grows and grows. Roughly 100 employees in November 2011 became only 170 within five years, then 255, than 325, then 390 and now 425; soon it'll probably reach the 500 employees mark. In 2015, Blue Tomato generated a revenue of 69 million euros, around 36 percent more than the previous year.

30 stationary shops: Blue Tomato on the expansion course

Four years ago Blue Tomato was acquired by Zumiez, an action sports retailer from the USA. The purchase total is set to have amounted to a hefty 82 million euros. Schuller remained in the company and got the title of Managing Director. "I own a small package of Zumiez shares, as do most of my directors," he reveals.

The former snowboarding teacher has become a multi-millionaire entrepreneur who recognized the signs of the times in 1999 when the first Blue Tomato online shop was launched. Now the company is among the online giants with over 450,000 products from the sectors of snowboarding, freeskiing, skateboarding, and surfing.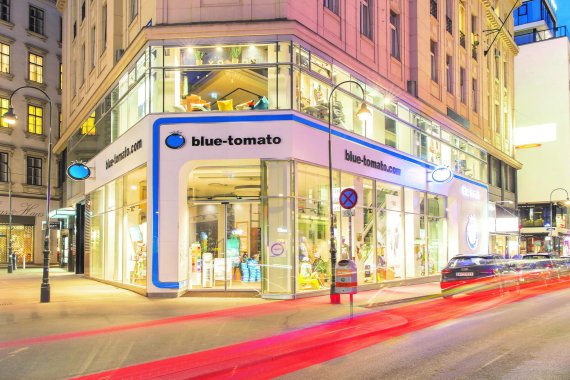 But Blue Tomato isn't just a huge online retailers. Since the Zumiez acquisition, numerous shops have been added – among them, 16 in Germany. In late October 2016, the 29th shop opened in Zurich, the first in Switzerland, followed by the 30th in Münster shortly before Christmas. Roughly half of all Blue Tomato employees work in stationary retail.

Off to work on a skateboard

"Despite our growing size, what we're building on and can be proud of is a casual and collegial atmosphere with one another without professionalism suffering," says Head of Human Resources Ulrike Howson. "We're an athletic company that attracts people who live our lifestyle and pass on that spirit, even if it maybe doesn't apply one hundred percent to every single one of our 425 employees."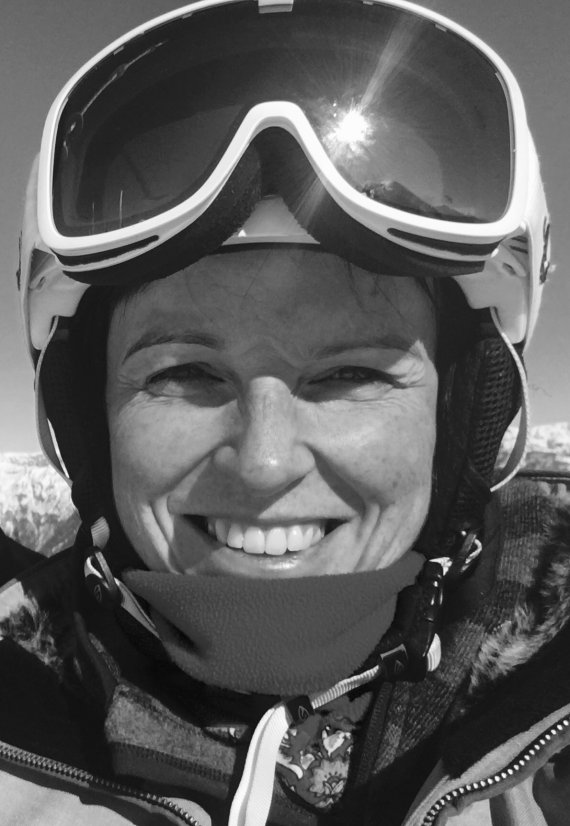 Admittedly, skateboarding to work "isn't compulsory, but it isn't an uncommon sight with us," says Howson. "Blue Tomato searches for and naturally attracts action sports-loving employees."
You can learn which positions are open at Blue Tomato and which qualifications are desired here >>>
Blue Tomato courting new employees

Previously, Gerfried Schuller conducted job interviews himself, but "now this competence rests on the direct superiors," he says. What has stayed the same: "We still prefer applicants who come from the industry environment and themselves do one of the sports we stand for."

Schuller's guiding principle when selecting personnel likewise hasn't changed in nearly 30 years: "Commitment was always impressive for me. You should always stay authentic and have fun with what you do, and you should always try to be the best at what you do."

Blue Tomato is on a growth course – and on the offense to court new employees. The best odds are for employees who, in addition to the right (university) education, have "bring the necessary previous experience with them and to the culture of Blue Tomato," says Ulrike Howson. "We encourage the empowerment of our employees," says the personnel manager, "Over the course of the expansion of Blue Tomato, they can and should take on more responsibility. Therefore, we continue to invest in comprehensive and specific further training measures."
Powder sessions are a part of the corporate culture

"As incentives, there are free testing materials, company and department events, collaborations with tour operators, and naturally purchase discounts for all employees, as well as various sports offerings depending on the respective location," reports Ulrike Howson. The employees in the head office in Schladming are also cooked for by an organic kitchen, and receive reduced-cost fitness and sports memberships.

And then there's still a special "treat" for all Blue Tomato employees: a yearly allowance for a season ski pass of their choice. Powder sessions are even a part of the corporate culture. Gerfried Schuller: "Sometimes freeriding comes even before working."
Search for and find jobs at Blue Tomato:
Interested in Blue Tomato as an employer? The company is continuously looking for new help in Germany and Austria, especially in the retail sector (shop managers, floor managers, sales assistants). In the head office in Schladming and in Graz, there are positions in Marketing and Media Design, Online Marketing, Product Management and Supply Chain Management, Purchasing, Accounting and Controlling, Human Resources, Customer Services, and in IT and Web Development.

You can find specific job offers from Blue Tomato here, in the ISPO JOB MARKET >>>