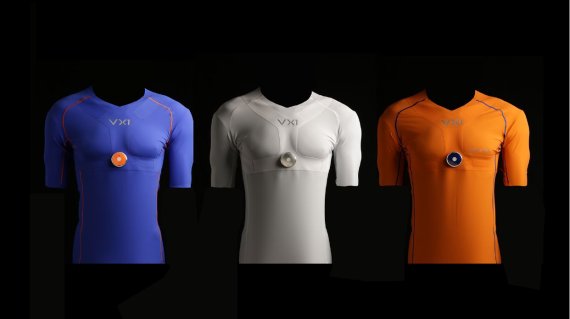 Tommy Haas, Pascal Wehrlein, Torsten Frings and Lothar Matthäus all trust in the capabilities of the Agility-Shirt which has been developed by the Swiss company Vexatec. The shirt offers trainers and teams highly efficient data tracking like a remarkable real-time ECG data and a 360 degree monitoring. The latter being of high interest for many sports. Haas and Frings tested the Shirt in the field.
Another shirt that can be used for training purposes has been built by Xenoma Inc. - a spin-off of the University of Tokyo. Their e-skin smart apparel has 14-sensors that enable the wearer to monitor motion, breathing, pressure, body temperature and more. It is the next generation wearable interface enabling camera-free motion capture and tracking in apparel but as comfortable as a regular shirt.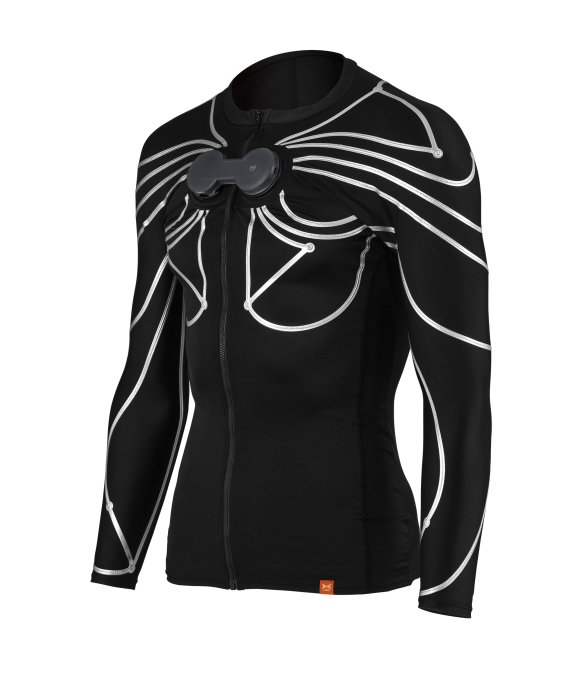 Besides solutions for pros there are also wearables for amateur soccer player. Tracktics offers a sensor system that is worn on a belt – so no more weird men bras – that includes 4 sensors including a high resolution GPS. The system is affordable for amateur leagues. And the company already supports the soccer school of Real Madrid!
All these companies will be on stage at WT | Wearable Technologies Conference 2018 EUROPE which is taking place on January 30-31 for the 12th consecutive year in line with ISPO. The event is also keynoted by FIFA's Group Leader Quality Programme Nicolas Evans who will share FIFA's vision 2.0: Bringing Technology into Football.