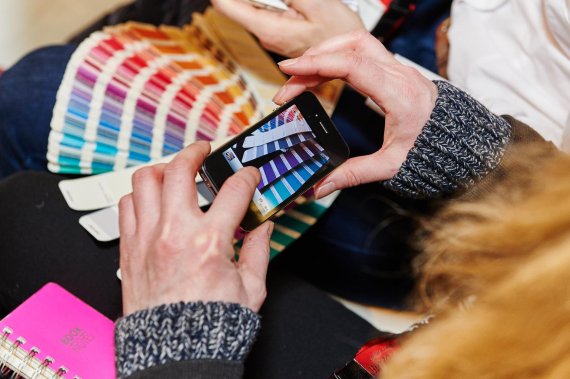 ISPO TEXTRENDS: "Great Innovations"
"We are highlighting the new products for Spring/Summer 2018, and there will be three Mega Trends", says Smith: "My favorite Mega Trend is BONA FIDE, the is all about truth, transparency and honor as we strive in continuing a stronger sustainable angle from ingredients to ethics. This is a super important Mega Trend for the entire textile chain."
Here you can find all trends for spring/summer 2018.
Next to Bona Fide the summer season 2018 is determined by mega-trends Animated and New Horizons. Transfer of technology and knowledge to new areas defines the mega-trend New Horizons, "we are seeing some great innovations", tells Smith. Animated runs under the theme "'life is for living' and with a force of well-being and upbeat positivity."
These are the textile trends for spring/summer 2018.
Smith indicated for the topic of innovation that there will be a number of interesting product developments at ISPO TEXTRENDS in Shanghai again.
"Not to give too much away before the ISPO TEXTRENDS forum in Shanghai, we probably have some of the most high tenacious and lightweight fabrics I have ever seen", says Smith: "It is very interesting how the fabric manufacturers are pushing this lighter weight trend without losing the performance or opacity."
Denim: Functionality and Fashion
The crossover factor, which already came into effect für the mega-trend New Horizon, also proceedes with the textiles in the sector "Street Sports". Especially the denim products combine functionality with fashion. In addition a number of insulation textiles for spring/summer 2018 are introduced, some of them with brilliant stretch properties.
To stay on top of all the details ISPO TEXTRENDS also offers and app for ISPO SHANGHAI, which includes all the presented and awarded products.
"You can search for products under different categories and all the trend information is on there, which makes the ISPO TEXTRENDS app super easy to use", explains Smith and suggests even more advantages of the app: "When you have found a product you are interested in you can email directly from the app to the company to request a sample. 
Here you get more information about ISPO TEXTRENDS and here you can download the ISPO TEXTRENDS app.
This is Louisa Smith: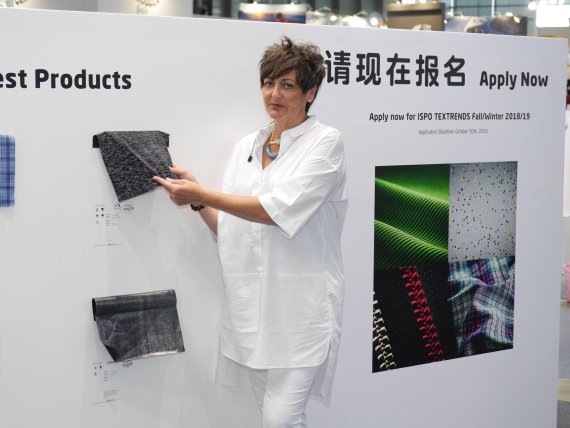 Consultant for international Textile Trends

With more than 20 years of experience in the fashion and textile industry Louise works with large businesses as well as small manufacturers. She gives them informations about trends and insights into the market. She attends all important textile trade fairs on a regular basis and her contributions can be read in multiple international specialist media. Louisa predicts up to three years in advance the trends of all areas in the textile production chain – form the fibre to the final clothing piece.