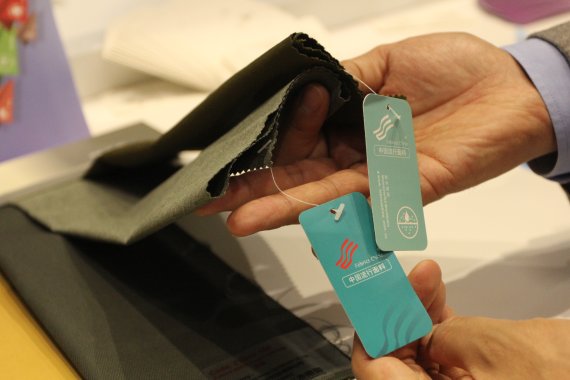 The China textile industry is a competitive one, standing out from the crowd is key, and the ongoing development of functional fabrics continues to push through, evident with textile exhibitors at ISPO Shanghai. With the sports business in China on the increase, the demand for quality accredited performance fabrics is growing. With this in mind, China textile mills are readying themselves for business, qualifying their products at development stage.
With over two hundred members, the China Textile Information Center (CTIC), part of the China Textiles Development Service, offers a speedy testing and accreditation process for a vast range for performance, from easy care to cool touch, moisture management and UV protection, prior to being certified with the 'Fabrics China' hangtag.
The China textile industry has made great inroads in generating more sophisticated performance collections, shifting from its big volume basics to a new level of functionality, not just for the overseas market but for the growing domestic market too. The increase of performance fabrics for the China market is a result of the growing interest from consumers in sports brands but also for the increased interest in varying levels of performance infiltrating ready-to-wear as 'active living' takes hold.
For the China market, the inclusion of the hangtag system is appealing to China sports brands, including Anta, Erke, Kailas and Li-Ning among the many, incorporating the system and highlighting the performance aspects of the textile for B2C communication. The joint hangtag program between textile suppliers and brands adds another level of confidence to the consumer.
For international brands, sourcing functional fabrics from China that are already accredited with the 'Fabrics China' hangtag, the system confirms the level of performance, speeding up the supply chain in eliminating additional testing at the sampling stage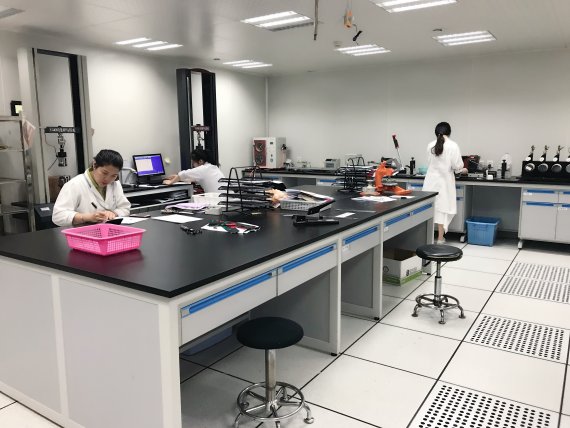 Members of the China Textiles Development Center can submit their new developments to the CTIC and have them tested with a turn around of between three to five days before receiving final approval. The test centre is kitted out with the latest equipment, with a wide range of tests undertaken before the textile is accredited with the relevant hangtag.
A four step process applies. Step one: the applier mails the samples and products instruction to CTIC. Step two: CTIC experts evaluate the products. Step three: the product is tested following the technical requirements of Fabrics China. Step 4: issue certificate and hangtag.
The 'Fabrics China' hangtag system is backed up by a strong marketing campaign for business members and consumers in the form of a bi-annual publication highlighting textile developments through to workshops with members.