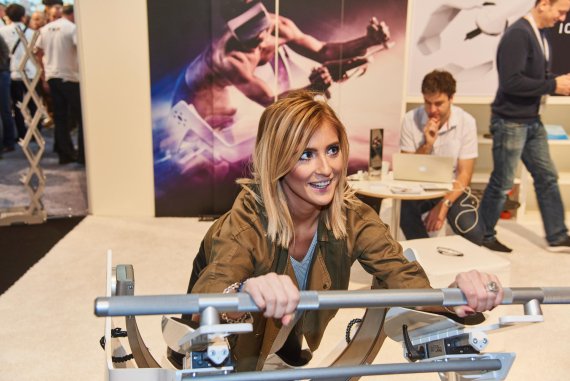 Don't be sad – the final day of ISPO MUNICH 2016 still has a lots on offer. As on Tuesday, the "Wearable Technologies" conference will be held in the ICM Auditorium, taking a closer look at trends of the past and of the future. Trainee day is taking place in ISPO Academy – the focus will be on training the next generation. ISPO TEXTRENDS in hall C3-314 will also be looking to the future as they discuss textile trends for fall and winter 2108/19.

Events everywhere

There will of course be plenty of action in the watersports village, and you can also check out ISPO AWARD exhibit (hall B1, 10), ISPO OPEN INNOVATION (hall A3), ISPO BRANDNEW VILLAGE (hall B5, 132), the Scandinavian Outdoor Village (hall A2), the Polish Outdoor Group Lounge (hall A3, 623) and the CX Ski Bar (hall A5, 323). Social projects and sustainability also play a major role at ISPO MUNICH 2016, showcased by exhibits like ISPO INSPIRE and Brands for Good (both in hall B6, 526). The new "athleisure" trend will be presented by well-known brands in a special exhibition as part of ISPO VISION (Hall B1).

What's more, the final day is offering a whole load of interesting presentations and topics: the latest developments in functional materials will be discussed on ISPO TEXTRENDS stage at 11:00, followed by innovative bio-materials at 14:00. Another hot-spot at the trade fair is the stage in hall B4.30. Watch Surham Göb present a cookery show at 12:00, discover more about the alkaline diet at 13:30 and functional whole body training at 14:00.

Happiness hormone training on a trampoline

For those who are feeling sad at the imminent end of ISPO MUNICH 201, we recommend the presentation at 11:00 on the Heath and Fitness stage: "Holistic happiness hormone training on a mini trampoline with a balance swing." We can already promise you one thing... if you're up for it, we'll definitely be seeing each other again at ISPO MUNICH in 2017!