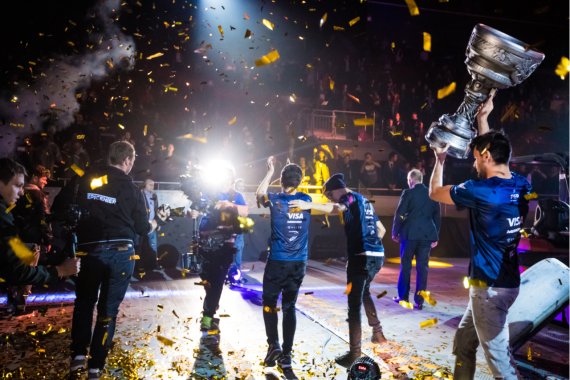 What is the best eSports team
The definition of the best eSports team in the world is based on several characteristics. First of all, the earnings during the participation in competitions are taken into consideration. An equally important indicator is the presence of own fan club, whose members morally and financially support their favorite players.
Ratings are compiled based on the results of competitions and voting. The popularity of eSports is increasing, and the number of fans of famous teams is growing as well.
Virtus.pro does not achieve its good position in this ranking by winning a few major championships like many other teams, but instead added up its total prize money of $18,206,325.79 through regular successes. The team has been active as a professional eSports team since 2012, has also been regularly appearing in the rankings of Dota 2 The International Championships since 2015, and has already decided several ESL One championships of the popular MOBA with the first place for itself.
These are the three most successful game titles of the eSport team "Virtus.pro":
Dota 2: $11,490,018.54 (share: 63.11 %)

CS:GO: $4,298,190.63 (share: 23.61 %)

PUBG: $666,213.93 (share: 3.66 %)
Team Spirit achieved the majority of its prize money through Dota 2. Compared to Virtus.pro, the eSports clan is represented in fewer games, but has already won a total of $19,913,522.11 in prize money, securing fourth place.
These are the three most successful game titles of the eSports team "Team Spirit":
Dota 2: $18,864,202.41 (share: 94.73 %)

CS:GO: $752,751.21 (share: 3.78 %)

Hearthstone: $275,968.49 (share: 1.39 %)
The teams of the eSports team Evil Geniuses have participated in championships from over 60 different games, but won over 80 percent of their total prize money in just one game title: Dota 2. The popular MOBA is known for paying out the highest winnings in its championships. By consistently placing relatively high in The International championships over the past few years and having some success in the tournaments of Call of Duty titles, Evil Geniuses' earned prize money adds up to a total of $25,589,757.09.
These are the three most successful game titles of the eSports team "Evil Geniuses":
Dota 2: $21,072,070.62 (share: 82.35 %)

CS:GO: $1,017,866.99 (share: 3.89 %)

Call of Duty: $917,740.10 (share: 3.59 %)
So close, yet so far. With $35,717,823.59 in earned prize money, OG is only just behind first place and landed in second place ranking of the best eSports teams of all time. What makes OG special is that the relatively young team has achieved almost all of its revenue in just one game title. Originally founded under the name (monkey) Business by the most successful eSports pro of all time Johan Sundstein, the team has achieved impressive success in Dota 2 under its new name in recent years. This includes, for example, the first place in the Dota 2 The International Championships 2018 and 2019.
These are the three most successful game titles of the eSports team "OG":
Dota 2: $34,920,626.13 (share: 97.77 %)

CS:GO: $737,750.00 (share: 2.07 %)

Dota 2 (OG Seed): $52,600.00 (share: 0.15 %)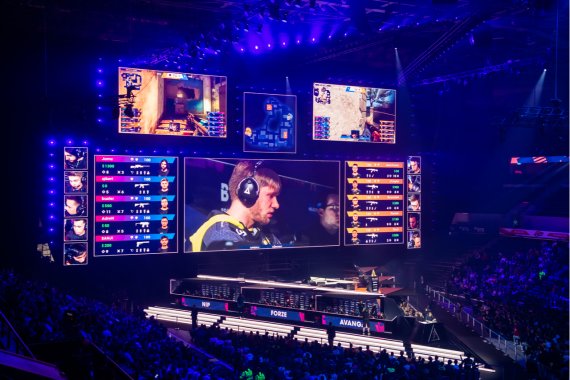 With $38,502,204.98 in earned prize money, Team Liquid reaches the first place in the ranking, making it the most successful eSports team of all time. And that's not surprising: with successes from a total of 2151 championships, Team Liquid has by far the most experience in professional eSports among all eSports teams in the world. But not only the number of championships is above average for Team Liquid, also the number of teams and games in which the team competes is comparatively high.
These are the three most successful game titles of the eSports team "Team Liquid":
Dota: $23,095,231.10 (share: 59.98 %)

Counter-Strike: $5,162,591.35 (share: 13.41 %)

StarCraft: $1,622,183.25 (share: 4.21 %)
Ten years ago, no one could have estimated the extent that Top ranked eSports teams has reached today. Professionals earn their living with it and the prize money also shows the popularity of what is probably the most modern sport in the world.
Below we answer the most frequently asked questions about eSports teams.
Many teams are actively looking for new members. You apply for a job offer and, if the teams are convinced, you get in. Alternatively, you join an eSports organization and initially play in a kind of club that promotes you and facilitates access to sponsorships and professional teams.
Basically, anyone can start their own eSports clan. Put together a team of five people and treat the project like a business - that is, invest capital and market yourself with the help of social media, for example.