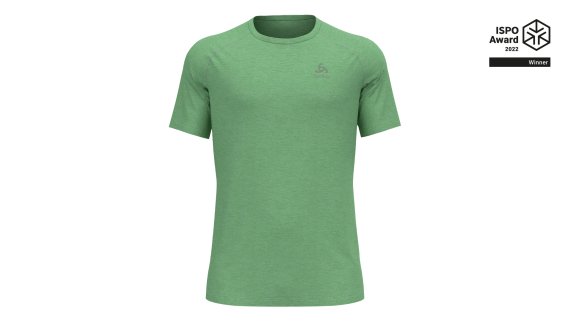 Merino wool has celebrated a huge comeback in recent years. Although its functional properties are undisputed, the fibre easily reaches its limits in summer, especially during high-intensity activities. In the X-Alp PW 115, ODLO has overcome these limitations with the use of Nuyarn® - a revolutionary spinning technology that creates lighter merino fabrics that are impossible to achieve with traditional spinning.
Nuyarn's unique spinning technology blends 55 percent merino wool, 35 percent polyester and 10 percent polyamide into a merino blend yarn with unmatched performance properties. Unlike conventional spinning processes, which compromise the natural potential of the fibres by twisting them into a rope-like structure, Nuyarn technology drafts merino fibres around a performance filament without twisting. This creates a structure with more volume and aeration that enhances the fibres' natural properties and results in superior performance.
"I believe that it's a credit to our partnership and intense collaboration with Nuyarn that we have been able to follow in the footsteps of our ISPO Award winning winter ski Revelstoke PW 150 base layer with a unique performance blend quality for the summer. Merino has struggled to find acceptance as a summer performance fabric – even though its natural properties are perfect for this. With Nuyarn's revolutionary, twist-free wool spinning technology we are able to achieve blends that harness the performance attributes of both merino and synthetics to engineer our X-ALP PW 115 t-shirt, a garment that is supremely comfortable, extremely durable, and ready for any summer activity with zero distraction."
Timo Pape, ODLO Product Director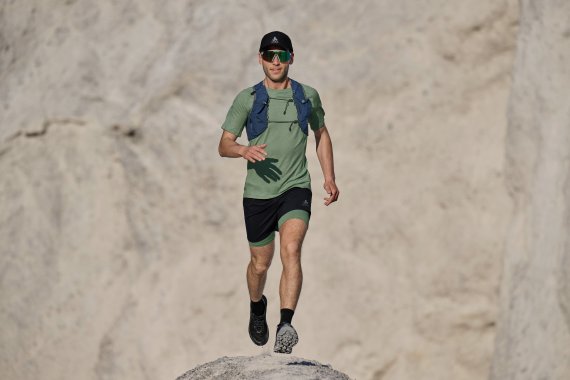 Compared to conventional merino wool, Nuyarn's spinning technology creates an incredibly fine, 2 ply twist-free yarn that delivers unrivalled performance benefits. Nuyarn fabrics are ideal for summer sports apparel as they begin to absorb moisture at vapour stage before droplets of perspiration form. Moisture is wicked from the skin creating a cooling effect and leading to five times faster drying than ordinary merino. It also has 85 percent more stretch and is 35 percent airier and since the Nuyarn fibre is almost nine times more durable it's also more sustainable.
The X-Alp PW 115 t-shirt powered by Nuyarn is further enhanced by ODLO's FreeMove underarm construction which delivers additional freedom of movement for an athletic fit that moves with you. This combined technology makes it an ideal t-shirt for high intensity summer performance sports such as trail running.  
The product launches in February 2023 and is available for men and women in a variety of colours.
"If merino wool is not enough for you, this will be the right thing: ODLO uses Nuyarn spinning technology for a wonderfully comfortable t-shirt with better seam strength, higher elasticity and faster drying time."
Jens Häußler, ISPO Award 2022 Jury Member Collaborators Club
Breathable, lightweight and comfortable t-shirt with natural next-to-skin feel

Nuyarn technology combines the natural properties of wool with the high-performance functionality and durability of synthetics

Dries five times faster, is stretchier, airier, stronger and more sustainable than traditional merino yarn

FreeMove underarm construction provides freedom of movement

Naturally odour resistant