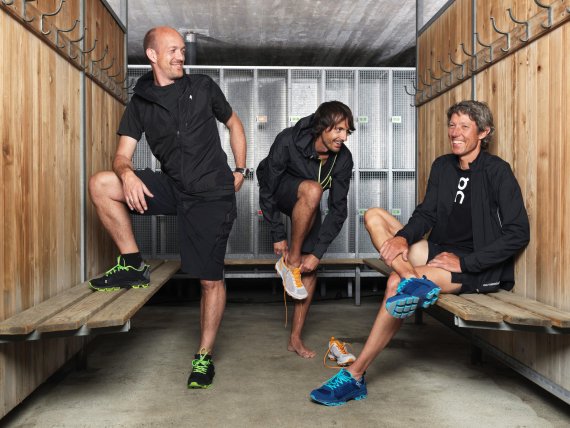 After the duathlon world champion and multiple Ironman winner Bernhard retires from professional sports he wants to produce the perfect running feeling. Together with the Swiss ETH-engineer he develops a prototype, which they give to marathon athletes and let participants try. The prototypes fill up multiple closets. The basic idea is revolutionary: land softly, repel hardly.
The company is founded in 2010 and the founders are overrun by the success: at ISPO BRANDNEW the shoe becomes overall winner. The founders immediately make a move towards Asia to collect the newly produced shoes for ISPO MUNICH in person. Already five years later the On-shoe is available from 1.500 running shoe specialists in over 30 countries.
With the campaign "Shoes On. Game On" the company wants to reach the public even more. The three times Academy Award winner Emmanuel Lubezki shows that the shoe has already arrived in everyday life. The award winning cameraman even wore his shoes to the Academy Award ceremony in LA and has therefore already won his challenge.