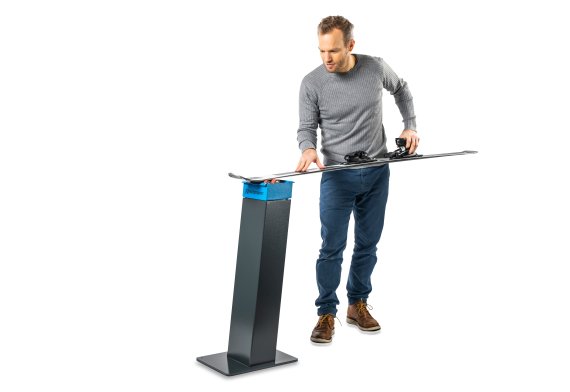 In response to the sustainability efforts of the sporting goods industry, the Reichmann Glide Master has been specially developed for the efficient application of the new direct gliding fluid GigaGlide, which is 100% biodegradable and suitable for all types of skis and snowboards. With the Glide Master the environmentally friendly wax alternative can be applied effortlessly to the ski base within seconds and compared to waxing, no heating or brushing is necessary. One application lasts for up to seven days of on-piste fun and ensures optimal gliding characteristics, from wet snow to icy slopes. The long durability and quick application not only saves time and money, but environmentally conscious consumers also get their money's worth when it comes to ski service.
Long-lasting wax results are also a step towards sustainability: in just a few minutes the brand new Reichmann Race Waxer provides a high-end wax result for up to 200 on-piste kilometres.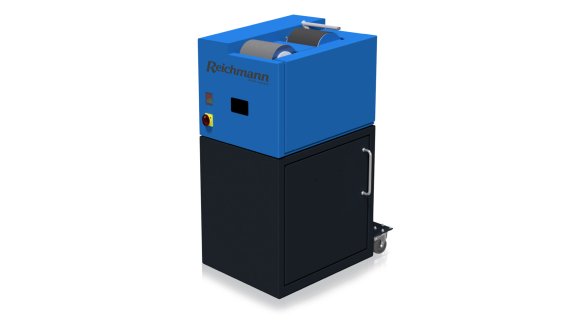 This new waxing machine makes the application of the innovative Optiwax Glide Tapes quick and easy. According to manufacturer Optiwax, the tapes currently are the most durable wax on the market and last 3 to 7 times longer than conventional ski waxes. Using infrared technology the Reichmann Race Waxer brings the Glide Tape to the ideal temperature and transfers the thin, extremely resistant wax layer by carrier roll onto the ski. With the integrated structure brush the ski can then be brushed out immediately after application. And ready it is: a long-lasting finish at world cup level!
Reichmann's individually adaptable ski service machine now also takes care of waxing: With the new wax module, the Reichmann SF-4 Race now covers all service steps from pre-grinding to waxing, gaining even more efficiency: Waxing and brushing is done in one machine cycle and no longer needs to be done manually after machine grinding. The new waxing module also means a ready-to-run ski straight from the machine: time-consuming waxing by hand is now a thing of the past.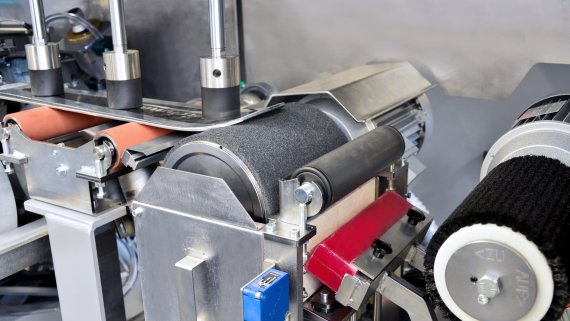 At Reichmann & Sohn, innovative thinking does not stop with their grinding machines. It also optimizes ski rental processes, for example time that can be saved in adapting rental ski boots to the ski binding. This is done through the integration of a rental concept called Skiclicker™. With Skiclicker™ all existing ski boot models and their exact sole lengths, are measured in advance, then documented and stored in the system. Skiclicker™ is also compatible with all common software for ski rental.

If a rental shoe fits the customer, it is scanned. Instead of the shoe, the Skiclicker™ Sole with exactly the same dimensions is then used to adjust the ski binding. This means that the customer does not have to take off the ski boot again to adjust to the binding and waiting times are reduced by up to 40 per cent. Since trying on and taking off ski boots can be time-consuming and nerve-racking, especially for children, the Skiclicker™ Sole is now also available as Junior, a shorter version for sole lengths of 200-300 mm. This innovative rental system thus covers all common ski boot sole lengths and gives customers - whether young or old - less waiting time in the rental shop, but more time on the slopes.