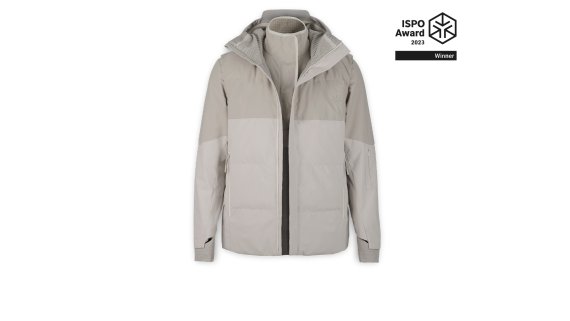 The NS60 jacket consists of two separate garments, a mid-layer, and a vest. By combining both styles and thanks to many other clever details, you are perfectly equipped in an instant for any travel weather and for any environment. Thus, the jacket can be worn in different ways: either just as a mid-layer, a vest, a short jacket, or a parka.
NS60 Jacket has excellent waterproofness and breathability, hitting 15K/20K at hydrostatic head and water vapour permeability tests. It has a body-mapped insulation and a triple fleece distribution to maintain warmth and aid thermoregulation. 
At the same time, this NS60 Jacket is lightweight and easy to pack. The simple look fits as well in nature as in urban environments.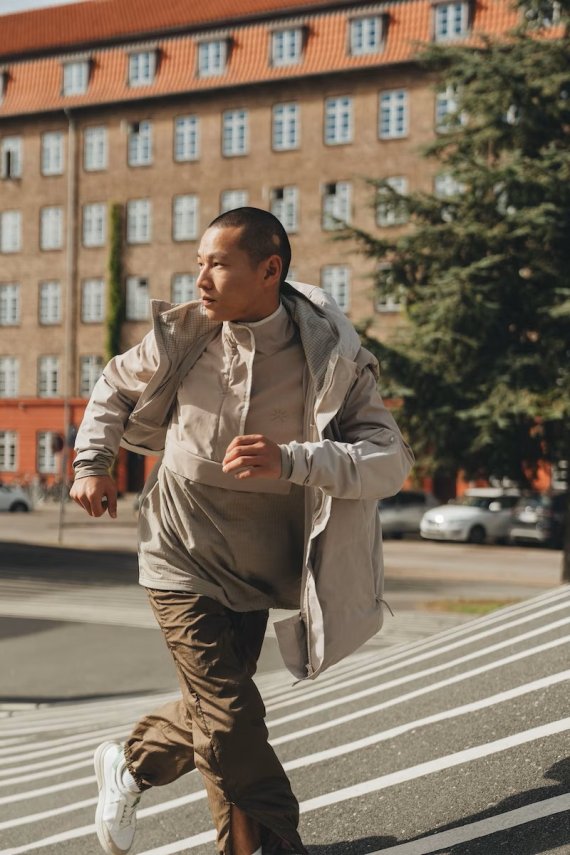 The windproof and waterproof NS60 jacket is designed for weather conditions between 0 and 15ºC. The main fabric of the PFC-free jacket is made of durable polyester, coated on the inside with a graphene membrane: graphene helps balance skin temperature in cold weather by transferring heat from warm parts of the body to colder parts, such as the arms and hands. Different grammages of 100% post-consumer recycled material PrimaLoft® Gold insulation were also used in the extendable jacket to accommodate the body's needs.
An adjustable hood, an integrated neck tube, waterproof zippers, and cuffs with thumbholes complete the weather protection and provide even more comfort.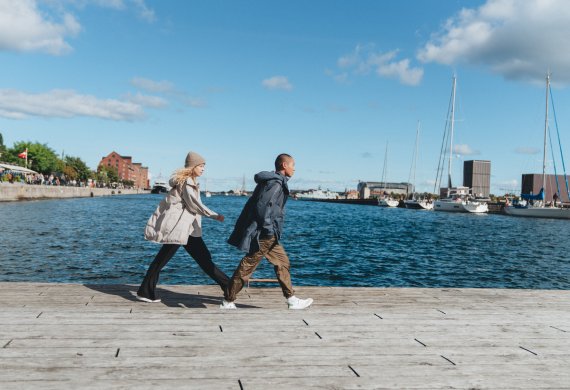 In addition, Tropicfeel has used body-mapping to strategically place various fleece materials in the mid-layer to match the body's response to activity. For example, the upper part features a gridded and highly breathable fleece fabric, while the lower part is a fleece fabric with a more brushed inside that allows for trapping heat. This helps to balance the thermal ratio of the layer and increases breathability in sweaty areas. Zipper pockets on the sleeve and a large chest pocket offer plenty of storage space.  
The jacket is cut unisex and fits both men and women in different sizes.
"It's amazing how new and simple solutions can add real value. With the NS60 jacket, Tropicfeel has developed a versatile jacket not only for travelers that looks good and makes traveling easier in the literal sense."
ISPO Award Jury
Wide range of uses thanks to clever details

Waterproof and windproof

Body-mapping for fleece and jacket

Urban, timeless look
"Traveling can be unpredictable, especially when embarking on different kinds of adventures, requiring you to pack different products suited for each situation. That's why we've created the NS60 Jacket—the ultimate cold-weather jacket that allows travelers to experience more while bringing less. Its timeless design, features, and high performance will keep you stylish and comfortably protected anywhere you go—from urban to the outdoors. And because we're committed to sustainability, we've used environmentally friendly materials that make NS60 Jacket lightweight, versatile, and packable."
Cristina Alberola, Fashion Designer for NS60 Jacket & Olivia Muiños, Materials Researcher for NS60 Jacket