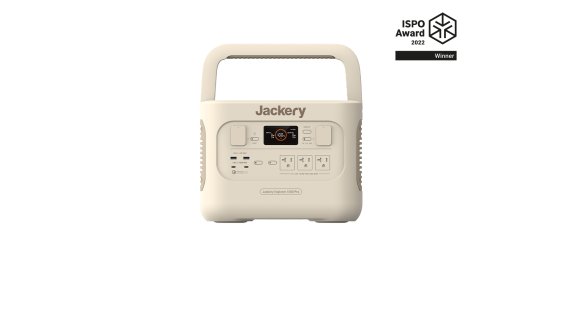 Concentrated charging power for all those who like to spend time at remote outdoor spots. Combined with the Jackery Solar Saga 80 solar panel, electricity can be produced far away from civilization. A maximum of 76 hours of power is available when the Jackery Explorer 1000Pro is fully charged. Examples of average operating times are: 17 hours of power for a mini fridge, a laptop can be operated for 8 hours. "The "ISPO Award" is the international design award selected for authoritative products in the global sports industry. As a portable clean energy favored by outdoor sports enthusiasts, Jackery winning the ISPO Award is a sign of quality recognition for our brand", says a spokesperson of Jackery.
The package of a power unit consists of a portable power station, the Jackery Explorer 1000Pro, and at least one solar panel. The conversion into electricity is simple. The solar energy captured by the solar panel is converted into electrical energy. The captured energy will then be stored in the Jackery 1000Pro for later use. The Jackery Explorer 1000Pro is thus a reliable and clean source of electricity for campers, motor homes, or serves as an emergency generator at home. But that's not the only benefit. Another plus point of the Jackery 1000Pro: The powerful power generator is a quite representative of its kind. No unnecessary noise disturbs the outdoor experience or the environment. In short: power generation without a guilty conscience.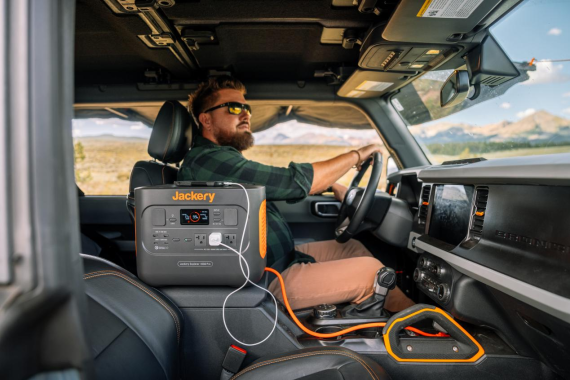 Other interesting details? If we take a look at the weight of the Explorer 1000Pro next, for example. No outdoor fan wants to pack or even lug around unnecessarily heavy things for his outing or holiday. This is where the advantages of a well-thought-out design become apparent: the Jackery Explorer 1000Pro weighs only 11,5 kg. That is considerably lighter than a traditional petrol-driven generator.
Finally, the charging time of a generator plays a decisive role when it comes to a final purchase decision. And behold: the Jackery Explorer 1000Pro needs 108 minutes (1,8 hours) to be fully charged. That is fast for generators of this kind and rounds off the excellent overall impression of this power unit.
The Jackery series is widely used in emergency rescue, outdoor work, outdoor leisure and mobile office scenarios. When camping outdoors, the product is capable of charging 99% of electrical appliances to enhance the user's camping experience. It can also provide power support for drones, digital products, electric blankets and other emergency equipment such as rescue inflatables, assault boats and drones, allowing rescue teams to carry out rescue work safely, efficiently and smoothly. In addition to responding to natural disasters, high-powered, large-capacity portable outdoor power supplies are now also available to provide electrical support for circuit maintenance work in the event of sudden power outages.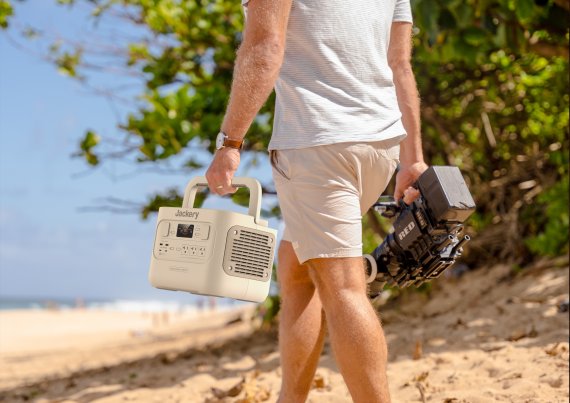 The Jackery Solar Generator is perfect for families and individuals who like to enjoy life outdoors. Whether you're going camping, going on an RV trip, wish to explore untouched land, or even just staying in your backyard, or emergency backup, this product will ensure you have access to clean power always, both on and off the grid.
"In today's energy crisis, we strive to create solar generators that are more capacious, more user-friendly and less expensive so that everyone can use our products", describes a spokesperson of Jackery. "Our solar power generator system can replace the traditional generators with high pollution and noise, provide feasible green energy solutions for outdoor travel, and make a contribution to mitigating environmental problems such as global warming."
The Jackery brand has been recommended by more than 150 authoritative media and institutions in the world, including the New York Times, Forbes, CNET, and so on. It is the first outdoor power brand in the gold list of Emmy Media in 2022, and is the world's "best outdoor energy storage power" brand.
"With this power storage unit, Jackery has created a device that could hardly be more up-to-date. Especially in combination with solar modules, storage devices make sense because you can use sustainable electricity around the clock – no matter where you are."
ISPO Award Jury
Environmental friendly

Fast charging

Portable

Solar power: No CO₂ emissions

Quiet, noise level at 7 m distance: 7dB

No follow-up costs for fuel or maintenance
Product Specifications:
Available: Yes, via the website

RRP: 1.098,00 € (without solar panel)