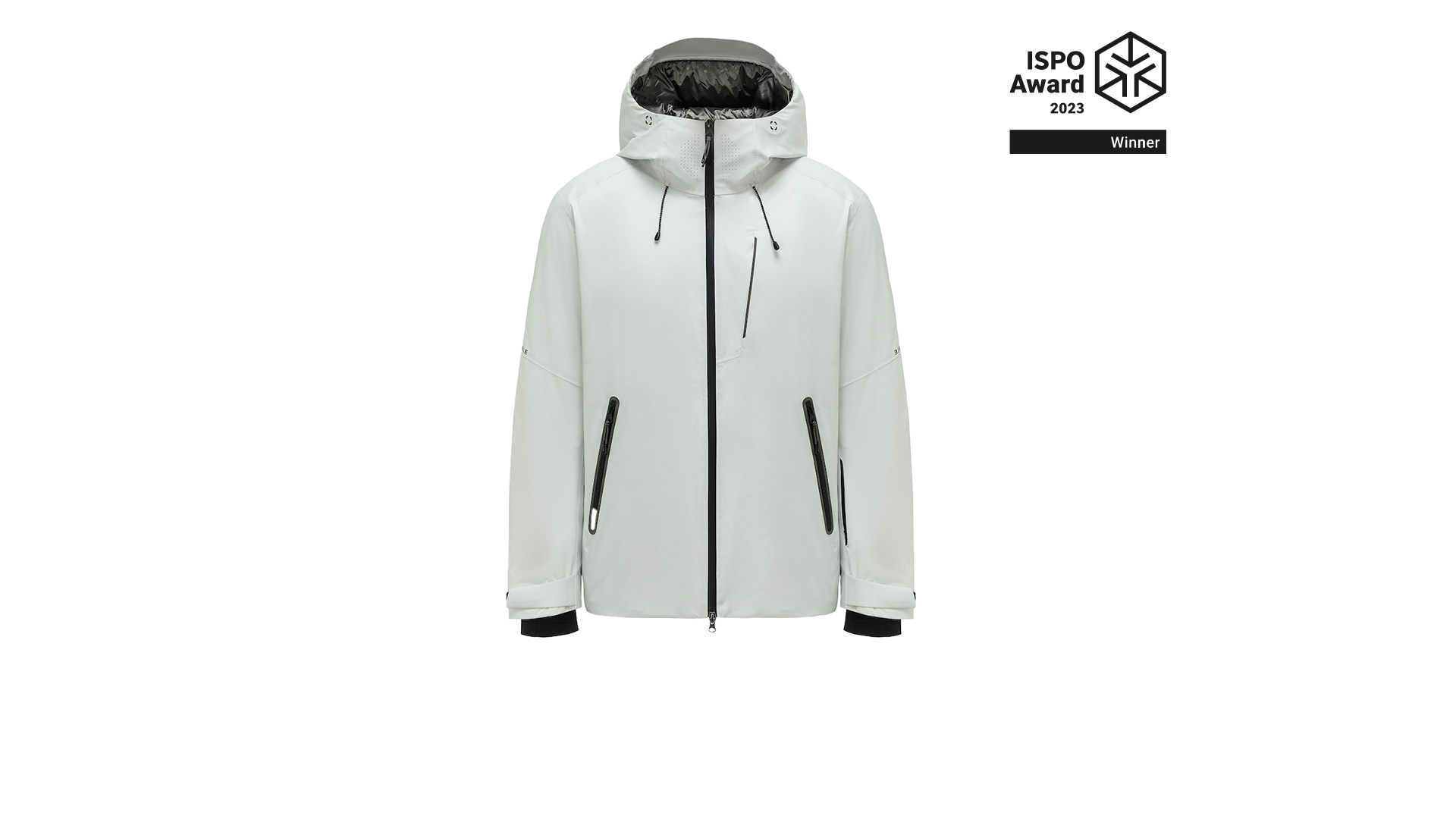 Many people know the problem: people who travel a lot for work like to travel light. Lack of space often leads to leaving sports equipment at home, even if there are good opportunities to exercise at the destination. With the new Urban Ski Down Jacket from Bosideng, business travelers have one less thing to worry about: this jacket is designed to work over a suit as well as during sports.
The PFC-free jacket is also waterproof, windproof, breathable and thermoregulating. The proprietary lightweight fabric is made from 100 percent bio-based nylon derived from corn. Bosideng uses Responsible Down Standard (RDS) certified down as its fill. The patented TMP (Thermal, Moisture, Pressure) management system improves dynamic heat and moisture management. The patented 3D chamber structure of the insulation fill provides larger insulation spaces for better thermal performance without requiring more volume or insulation material.
Bosideng has kept the design clean and simple so that this jacket performs just as well on the indoor piste as it does at a business lunch or on the occasional weekend trip. This way, the look simply adapts to the outfit. Bosideng has also made sure that a suit fits comfortably under the jacket.
With the exclusive TMP management technology and various functional features, the jacket not only adapts to temperature fluctuations in different environments, but also offers the necessary performance for indoor skiing fans. Combined with functional details for skiing and in line with the "buy less, buy better" approach, you only need one jacket when traveling.
This product is made in Bosideng's own factory in Changshu, China. Bosideng has implemented a strict quality control system to ensure that all incoming finished products comply with the applicable quality regulations in the countries where Bosideng operates and sells.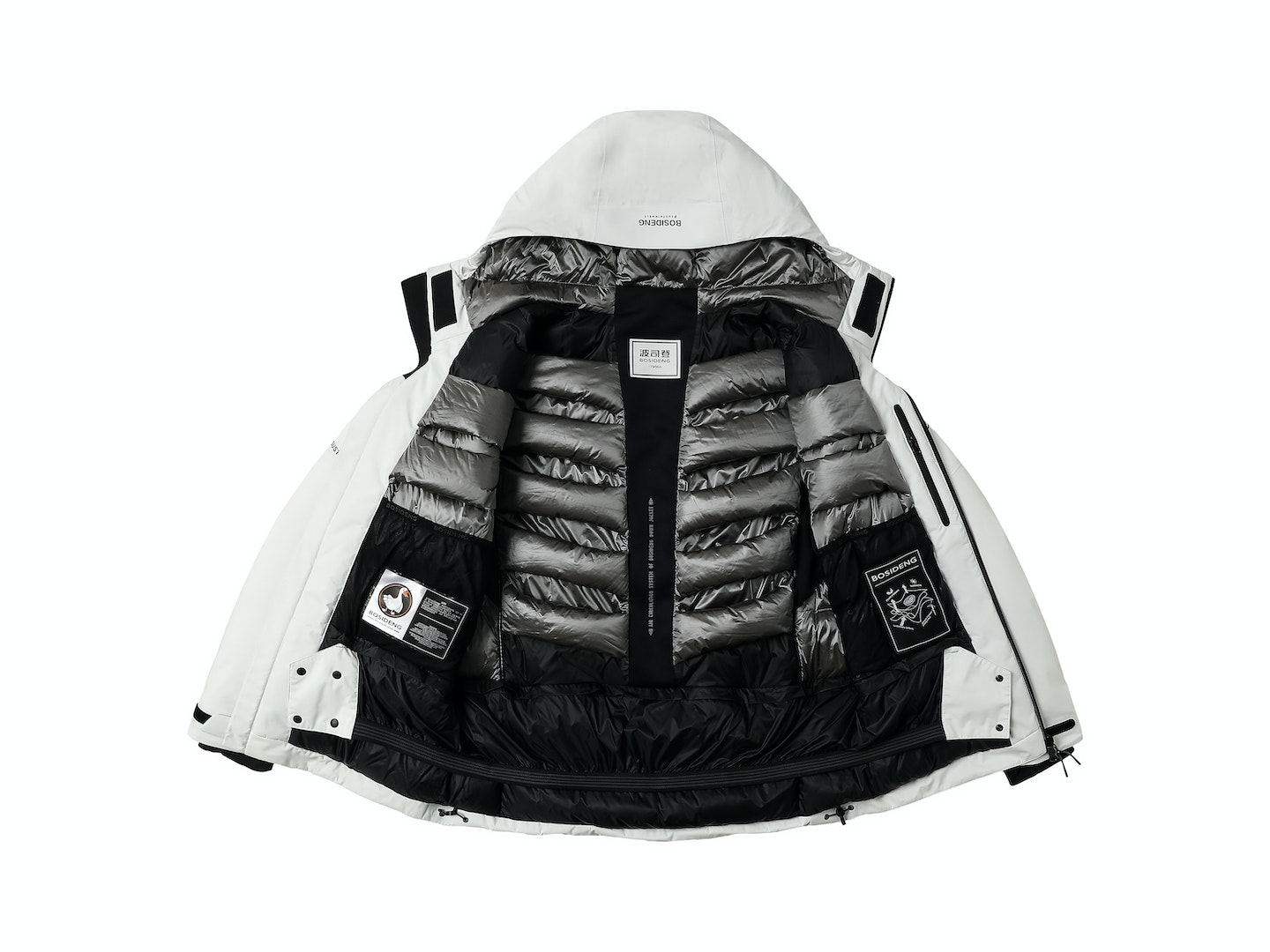 3L bio-based nylon outer fabric

Versatile ski and business jacket

TMP management system

Modern, urban style
"Choosing the right jacket is difficult, especially when you're traveling and want to combine business appointments with sporting activities. This jacket offers highly functional materials and adapts to urban life."
ISPO Award Jury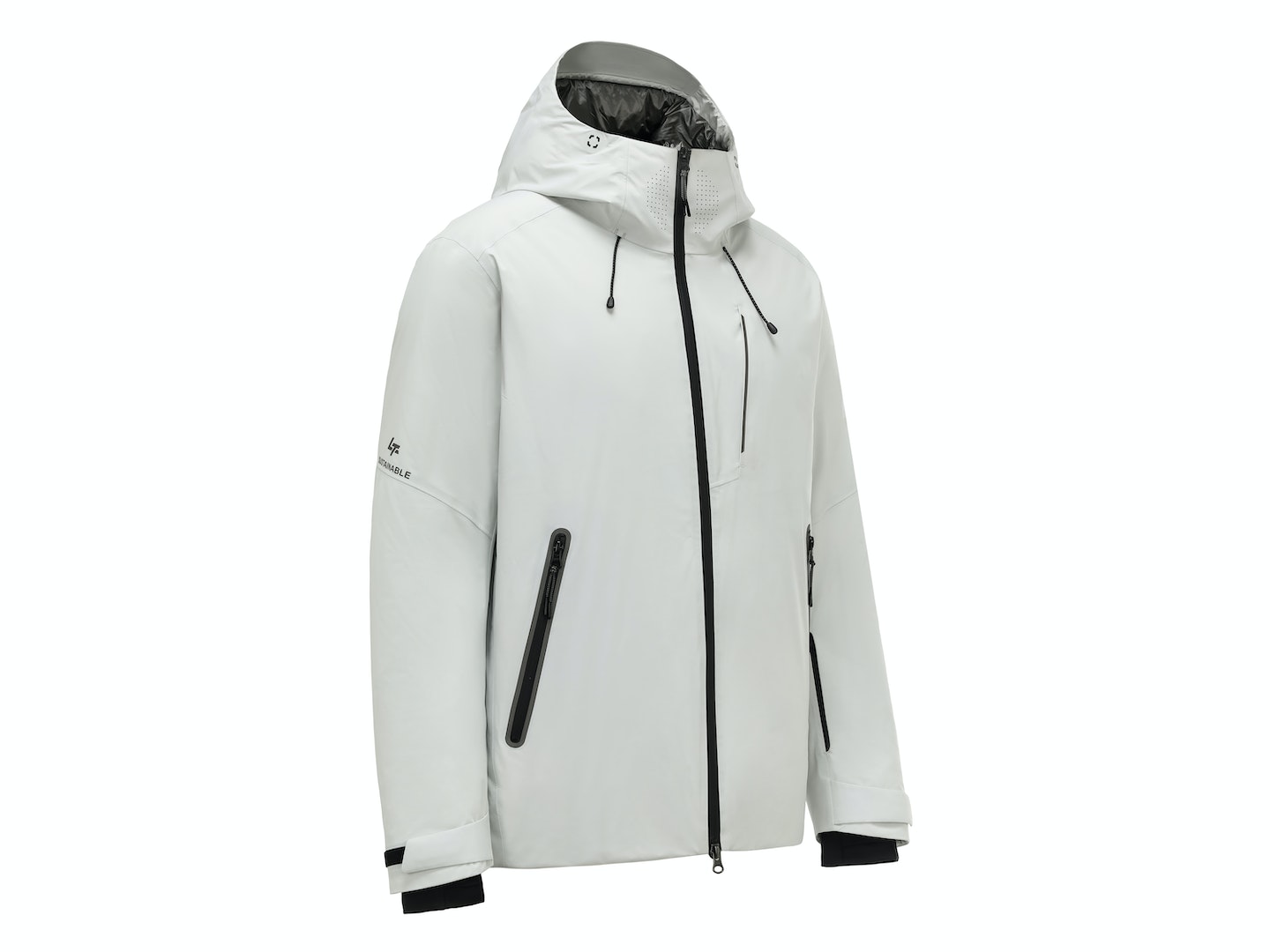 "Our vision for the Urban Ski Down Jacket was to create an all-encompassing solution for modern travelers, seamlessly transitioning from urban business to leisure skiing. This ISPO Award-winning jacket not only caters to the practical needs of frequent travelers who prioritize light luggage but also reflects our commitment to sustainability and versatility. "
Global Innovation Institute Team, Bosideng