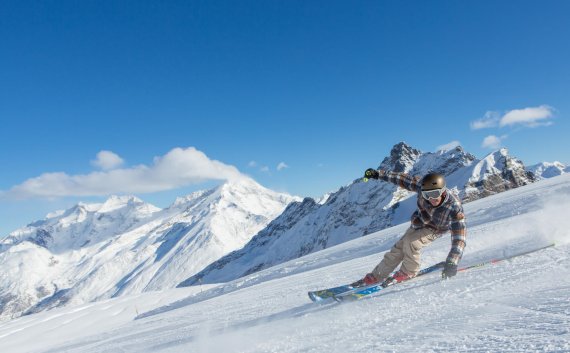 The winter sports Mecca in the Canton of Calais in Switzerland is promising unbelievable prices with its three "hammer deals" if 99,999 people register for them by November 27, 2016. 
2016/2017 season pass for 222 francs (€205),
3-year season pass for 622 francs (€574), or
15-year season pass for 2999 francs (€2769).
Demand for Season Passes at Saas-Fee 
What's the reasoning behind this? Saas-Fee – which proclaims itself to be the "most reliably snowy ski resort in Europe" – is suffering under the strength of the franc, like many other Swiss ski resorts. It's not just tourists from other countries who are unable to afford a holiday in the mountains because of the exchange rate – even many Swiss people are going to other countries like Austria, Italy and France to go skiing and snowboarding.
Is Saas-Fee's marketing campaign working? After a week, over 10,000 people had registered for one of the three deals. They only have to pay when the crowdfunding move reaches the minimum number of participants, 99,999.