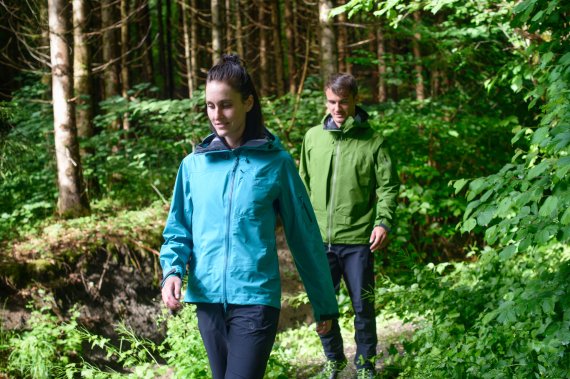 Walking, long-distance walking or trekking or hiking– there are a lot of descriptions for your own personal active adventure. Anyway, it's about leaving your comfort zone and expanding your horizons step by step. In principle, trekking tours are journeys through nature that last for at least one day and one night, but can extend over a longer period of time, and offer a chance to just be on your own and to focus your attention on what's important. As soon as you sleep over on the route – no matter whether you're in a tent, a hut or a room – this is generally referred to as trekking.
Compared to walking, trekking is a bigger challenge that demands a lot more, particularly in terms of physical strength, endurance and mental strength. No matter if you're doing a trekking tour in the region or you're going further away, the new trekking sharpens the senses and relieves you of the tedium of everyday life, allowing you to be at one with nature. Trekking also means walking with a backpack and putting up a tent. If you've done a trekking tour you'll know about the feeling of independence and being close to nature. But of course you'll need other outdoor equipment compared to if you're doing just a day trip – mainly because you're often in a remote area or one that's difficult to access.
Some tours travel over paths that aren't well-established, which means that you need a degree of sure-footedness. You don't need to be a pro – but it will make things a lot easier if you have reliable equipment. Even if you're not worried about every extra ounce of equipment, a carefully packed backpack and equipment that's generally light will make your trekking experience even more comfortable and easy to enjoy. Summer is the time to discover new horizons, to get out your tent and to get into nature. To travel to new places and to walk through new areas. And if you're not sure exactly what the journey or the weather has in store for you, you need equipment that's not going to hold you back.
If you're trekking for a longer period of time, you'll need a jacket that's versatile and provides the same protection in different weather conditions. The robust Blackyak Midshell makes for perfect ventilation, precisely at the places where it's needed, no matter what the weather.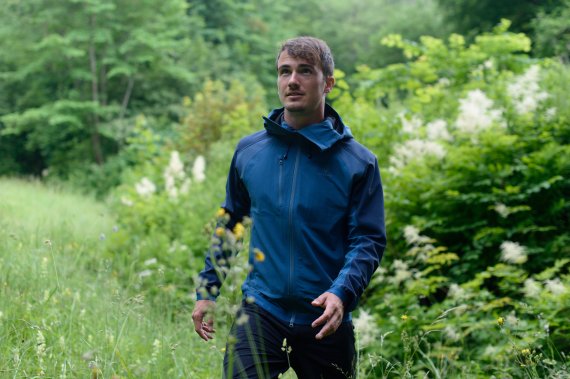 This retro 80s-look jacket is a wolf in sheep's clothing. Why? Because the stylish hybrid layer shows itself to be a real winner when viewed close up. Ventilation variants such as sleeve zippers and two full-length front zippers allow for breathing activity when it matters, while backpack reinforcements help take the burden off your back when you're carrying a heavy load.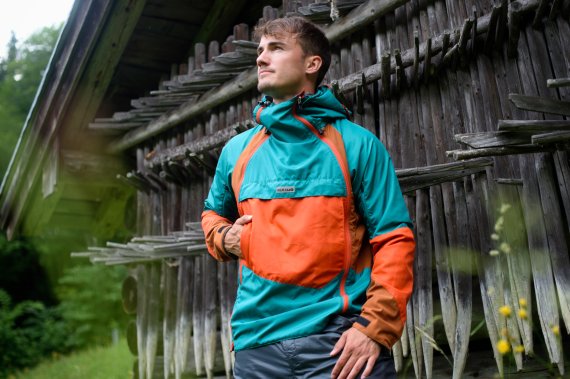 The hybrid winter boot from Merrell is incredibly robust and provides the perfect grip on almost any terrain. The Gore-Tex membrane ensures that your feet stay dry, and you won't twist an ankle if you're traveling with a heavy pack.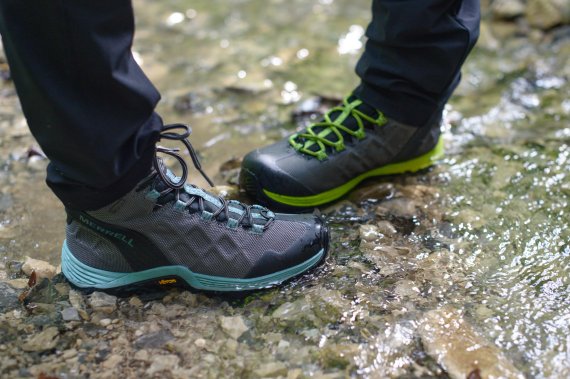 The hi-tech Blackyak jacket is extremely durable and waterproof. But it gives you enough freedom to move, thanks to the new combination of Gore-Tex C-Knit and Gore Stretch technology.