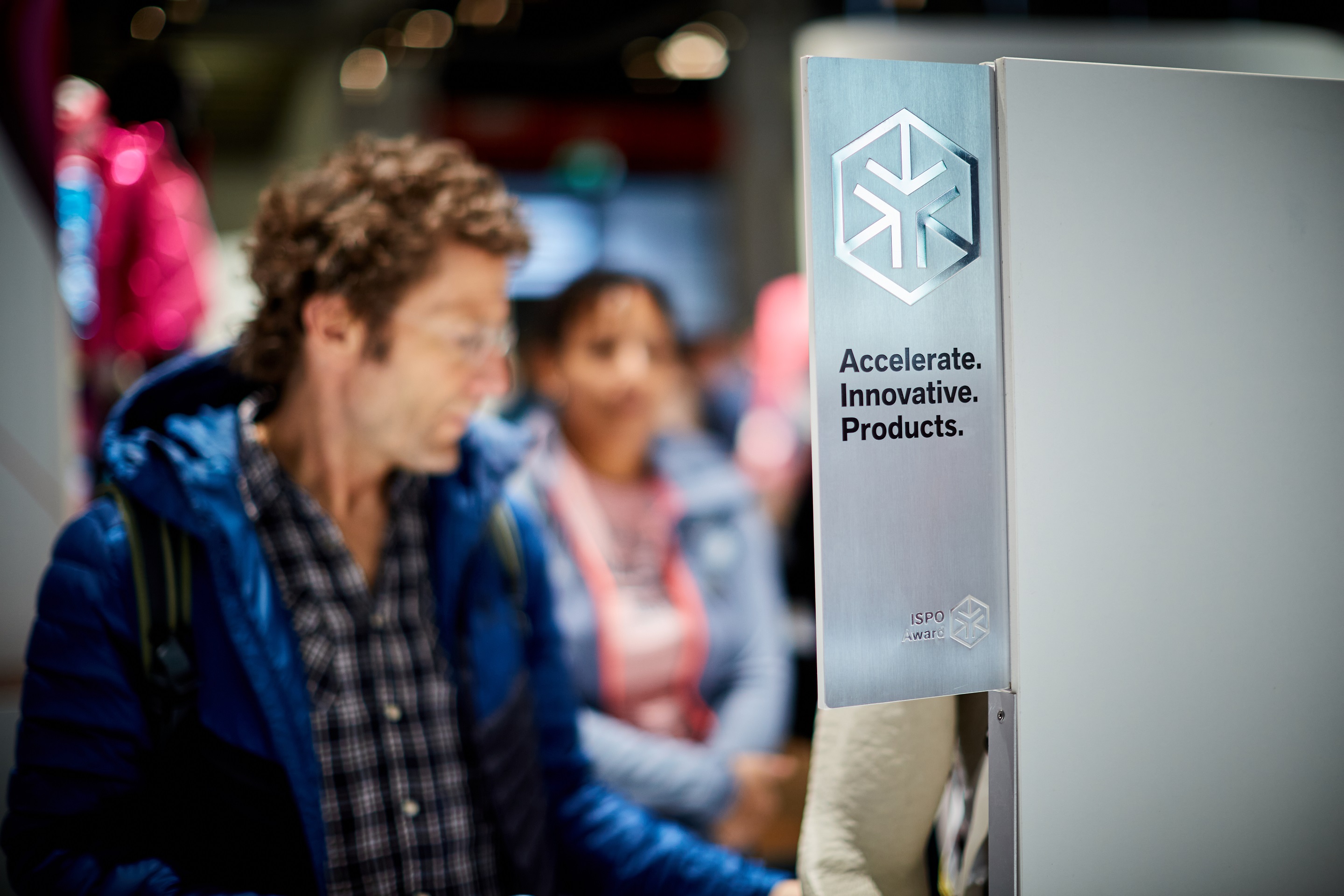 With the prestigious ISPO Award, ISPO is distinguishing the highlight products of the sports industry every year. An international and neutral jury of experts made up of media representatives, retailers, athletes, consumers and material experts review several hundred submissions according to certain criteria, such as design, function, sustainability and innovation. Companies from the entire sports industry are welcome to participate, regardless of whether or not they are taking part in an ISPO trade fair.
Franziska Zindl, Head of Awards & Innovation at ISPO, expects a large turnout: "We are expecting more pioneering new products for the ISPO Award 2021 than ever, as many companies have reduced, postponed or even canceled their summer collections due to the coronavirus and are now focusing all of their efforts on the coming season."
In order to offer the innovations an even greater reach, the ISPO Munich 2021 award ceremony will be livestreamed for the first time. This will provide the excellent products with even more international visibility and enable a global audience to tune in live when the latest product innovations receive their awards.
In various segments - from outdoors and snow sports to running, fitness and team sports - the ISPO Award has been the seal of approval for innovation, quality and functionality with high visibility for ten years. The winners benefit in several ways:
Specialized retailres 

focus on products that have been distinguished and add them to their upcoming product ranges

.

For consumers, the award serves as a reason for buying the product.
Journalists use the ISPO Award as a source of information when covering the next season's highlights.
The award winners also receive a comprehensive communication and benefits package. This package includes the ISPO Award label, hangtags and stickers for product labelling at the point of sale (POS), product features andxtensive media presence on the ISPO.com news platform, among other things, which offers a range of additional marketing opportunities for increased external impact at sporting goods retailers and with consumers.
Companies can benefit from special early-bird rates when submitting their products by November 6, 2020.
Exhibitors at ISPO Munich and ISPO Beijing pay only an additional €125 (instead of €325) per product submission with the early bird rate, and €200 (instead of €450) with the regular rate.
The ISPO Awards are presented at ISPO Munich from January 31 to February 3, 2021.