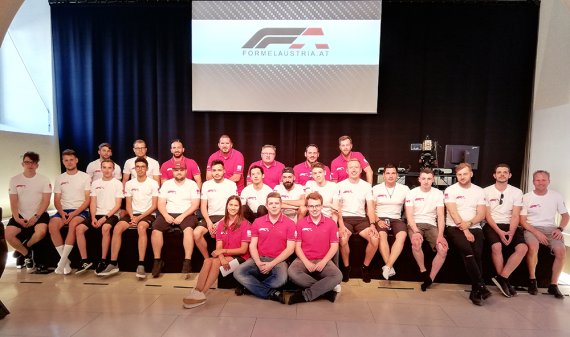 In July 2019 the first ES_COM by ISPO Digitize took place. Here eSports fans could prove their skills in different tournaments and game stations, as well as participate in exciting tournaments in FIFA, Rocket League, Mario Kart 8 and many more. In addition, visitors were able to immerse themselves in the world of cosplay and meet the stars of the eSports scene.
At ISPO Munich 2020, the simRacing stars of the Formula Austria eF1 Championship will be present for the first time. In the professional online Formula 1 league, which is broadcasted live by the German pay TV station Motorvision and YouTube, the best 20 drivers in Central Europe compete in nine races on the most spectacular tracks of the premier class.
The races of the Formula Austria eF1 Championship are accompanied live by professional commentators from the eSport scene. The champion gets the chance to prove himself in the elimination of the official F1 eSports Series.
"We are very happy about the cooperation, because we believe that the eF1 Championship will extend ES_COM's portfolio in simRacing and will inspire the community," said Harry Miltner, Managing Director of HM Sports and publisher of Formelaustria.
Christoph Rapp, International Sales & Retail Manager ISPO, also believes in a promising partnership: "We are pleased to have won an outstanding partner in Formelaustria, who stands for professional Simracing. We believe in the unifying and innovative power of eSports. We see ourselves as pioneers for our customers. We want to enable them to enter the eSports market and show them the opportunities of eSports.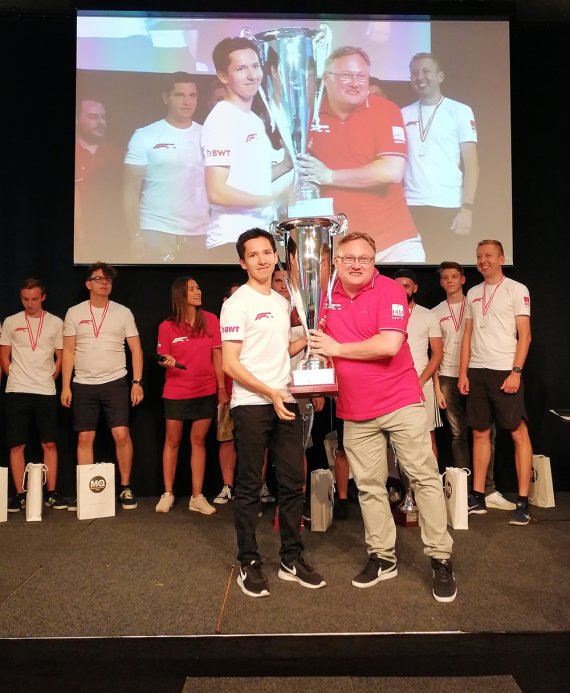 The Formelaustria eF1 Championship is organised by HM Sports, an international sports consulting agency founded in 2003 and based in Vienna, which has been working in Formula 1 for 16 years with various top teams, race tracks and sponsors.
The race in Munich is one of two live events in the simRacing series. The second public event of the Central European Championship is the traditional season finale at the end of June in Vienna. The last round of the eF1 Championship took place on 15.12.2019 at the Marina Bay Circuit in Singapore.