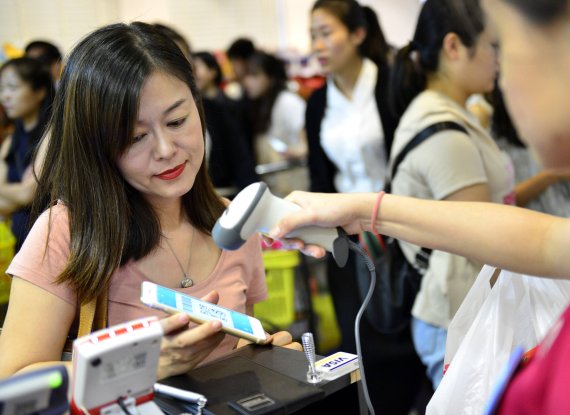 In China, the WeChat Pay app has long been established as a cashless payment system with 600 million active users per month and a market share of 40 percent. Now Chinese tourists and business travellers can also pay with WeChat Pay in about 70 shops at Munich Airport.
This is made possible by a cooperation between the Aschheim-based technology group Wirecard and eurotrade Flughafen München Handels-GmbH. While Wirecard handles the technical processing of the transactions, new opportunities are opening up for retailers at Munich Airport.
In 2015, Chinese tourists abroad spent 292 billion euros. Already in the first three months after the introduction of WeChat competitor Alipay in July 2016, average spending by Chinese tourists in airport stores rose by 92 percent.  
"Our decision to also offer WeChat Pay as a new payment method was easy for us due to the excellent results with Alipay", Sven Zahn, Managing Director of eurotrade Flughafen München Handels-GmbH, comments on the cooperation: "In addition, Chinese guests are planning their stay in Europe, including shopping lists, well in advance - for this reason it is important to us to use the marketing platforms offered by the mobile payment apps."
The app generates a QR code that can be scanned by the retailer to start the payment process handled by Wirecard. Chinese exhibitors and visitors to ISPO Munich will also benefit from this, as they will be able to shop even more conveniently at Munich Airport as a hub.