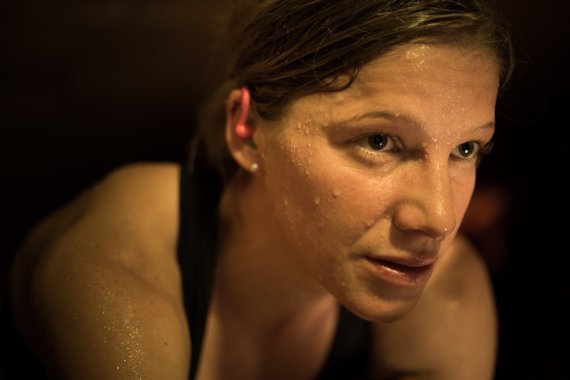 Greta Kreuzer is so heavily concentrated in conversation that she breaks into a sweat. Her pulse climbs to values over 80, her body temperature by 0.5 degrees. She can follow this live on her phone, because the boss of the Munich-based start-up Cosinuss wears a very special monitor in her ear. The wearable Cosinuss One, which is most reminiscent of a hearing aid, in the auditory canal constantly, and above all highly reliably, measures important vital signs like pulse, oxygen saturation, and body temperature. These are then sent wirelessly via Bluetooth to a device of choice.
"The continuous temperature measurement via sensors is especially, completely unique. Thus far, that's only happened wirelessly in the mobile sector via uncomfortable rectal probes," says Kreuzer. The new wearable is especially convincing for endurance athletes in the leisure and high-end sectors, who can thereby do away with the uncomfortable chest strap. Jan Frodeno, Olympic triathlon champion and triumphator at the legendary Ironman in Hawaii, is so excited that he even wants to play a part in the further product development.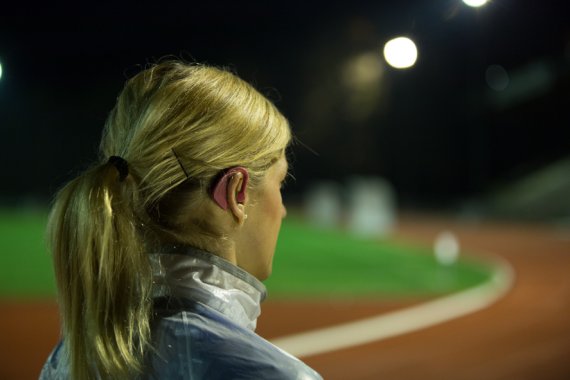 Olympic champion Jan Frodeno excited about Cosinuss
"Since the beginning, I always had to wear a chest strap during training for pulse measurement. Now that's not necessary anymore, and with the small sensor in the ear, it's much more precise. And in addition to pulse, the wearable even continuously measures body temperature. We'll use these additional measurements as important parameters for analysis in the future, and thereby optimize training and competition. That's because even in extreme heat, body temperature has a direct influence on performance," says Frodeno.
More measuring device than lifestyle product 
The feature of this wearable is that, first and foremost, it isn't a lifestyle product like the popular armbands , but rather the function as a measuring device occupies center stage. That makes the Cosinuss One interesting, even for completely different business fields. That way, for example, the vital signs functions of elderly people who want to live at home rather than in care facilities can be continuously monitored without any major physical impairments. Incidentally, it does so more reliably than with heart rate watches or finger clips. In the case of a shock, only the body core continues to be supplied with blood – not the extremities. But the head is, where the monitor rests in the ear.
From contraception up to research
Another possible application could be contraception – as is generally known, a woman's body temperature changes in the fertile phase. "Research is also fired up for our product and has bought it – whether from the sleep research sector, in the military, or brain research. The latter have, for example, place a Cosinuss One in the ear of every study participant – and determined that body temperature changes according to which cerebral hemisphere is demanded," reports Greta Kreuzer.
Since 2011, she has established the start-up with ten full-time employees and six student employees, together with her husband Johannes. The basis was the founder's doctoral thesis. Since then the company has made a six-figure revenue and is working on satisfying the demand, which as yet has exclusively consisted of online orders, even faster. Even if they've yet to reach the break even, seven so-called "business angels" are using their venture capital to support the young company.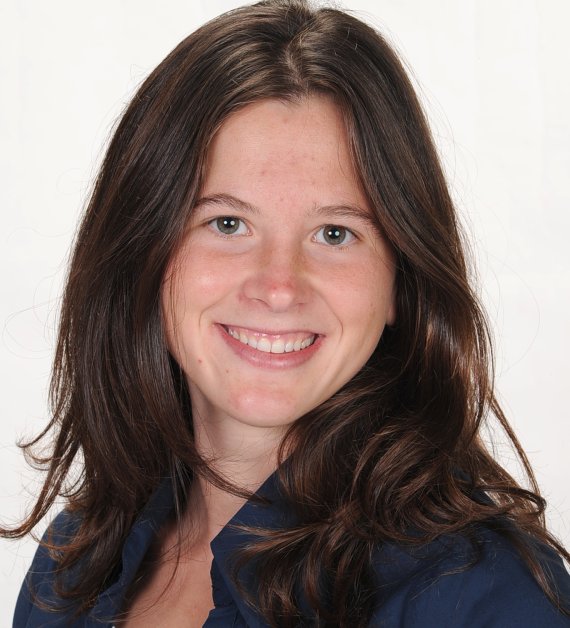 Spectacular developments in the pipeline
This has more spectacular developments in the pipeline Lifestyle elements like music are to be integrated into another wearable, and additionally, in the future guidance recommendations could be given to the user beyond the bare data. Greta Kreuzer has faith that her company has a good future, but wishes for better framework conditions for start-ups in Germany: "Digitalization get talked about a lot, but at the same time there's a big fear of trying out new things. In Germany we often look at the problem first; the prevailing mood has to become more positive." Then Greta Kreuzer definitely wouldn't break into a sweat quite so often anymore.