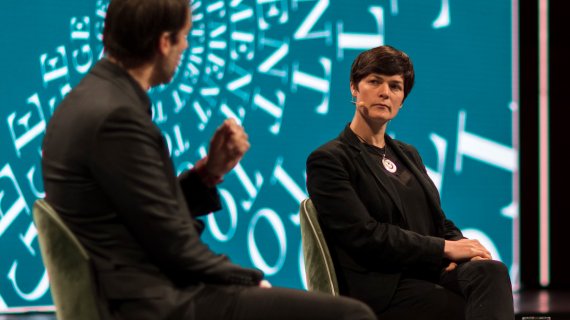 Every second, the equivalent of one garbage truck of textiles is landfilled or burned. An estimated €428 billion value is lost every year due to clothing being barely worn and rarely recycled. If nothing changes, by 2050 the fashion industry will use up a quarter of the world's carbon budget. Washing clothes releases half a million tonnes of plastic microfibres into the ocean every year, equivalent to more than 50 billion plastic bottles. Whilst phasing out negative impacts such as waste, water use, energy consumption and pollution would greatly improve the situation.
Initially launched at the Copenhagen Fashion Summit May 2017 as the Circular Fibres Initiative, the initiative sought to bring leaders from across the fashion industry, including brands, cities, philanthropists, NGOs, and innovators. Its aim is to stimulate the level of collaboration and innovation necessary to create a new textiles economy, aligned with the principles of the circular economy.
One year later, at the recent 2018 Copenhagen Fashion Summit, the Circular Fibres Initiative enters its second phase: Make Fashion Circular. To thrive, and not just survive, the fashion industry needs to radically redesign its operating model. By transitioning to a circular system, the industry can unlock an enormous economic opportunity.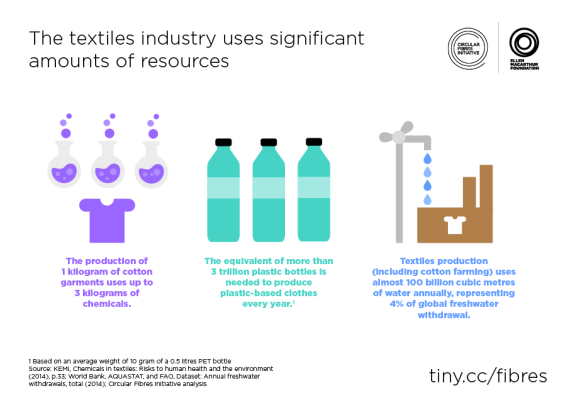 In a bid to make fashion circular, businesses, governments, innovators, and citizens have committed to the cause including Burberry, Gap Inc., H&M, HSBC, NIKE Inc., and Stella McCartney as core partners. At present, 16 stakeholders, including city authorities, fashion producers, designers, and brands have joined forces to transform the current state of fashion and rectify its negative impact.
The influential report lays out a vision for a system that not only puts a stop to the existing damaging trends, but also summons the creative power of the fashion industry to develop a new textiles economy. In such a system, clothes are designed to last longer and be worn more. New business models allow clothes to be rented, resold, or recycled more easily, with no toxic substances or pollutants released when clothes are produced and used.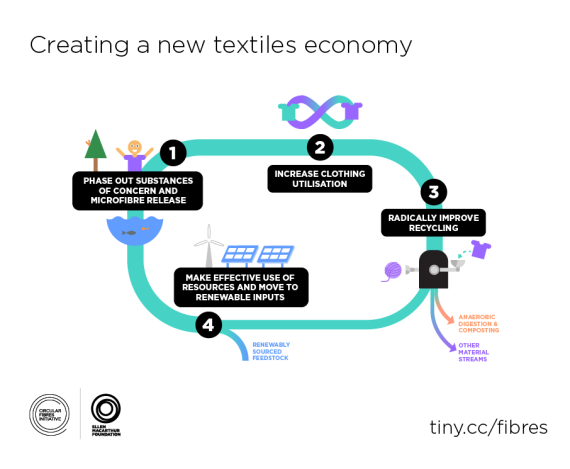 "The way we produce, use, and reprocess clothing today is inherently wasteful, and current rising demand increases the negative impacts. The Circular Fibres Initiative aims to catalyze change across the industry by creating an ambitious, fact-based vision for a new global textiles system, underpinned by circular economy principles, that has economic, environmental, and social benefits, and can operate successfully in the long term," said Dame Ellen MacArthur, successful solo long-distance yachtswoman, breaking the record for the fastest solo circumnavigation of the globe in 2005 and founder of the Ellen MacArthur Foundation.
The fact of the matter, this is the way forward and it is achievable. ISPO Textrends award winner Tintex Textiles is the latest company to join the initiative. All participants involved in the Make Fashion Circular initiative will unite to improve future systems that will benefit earth's inhabitants, the environment, and businesses based on three key principles:
Business models that extend the lifecycle of clothes

Materials that are renewable and safe 

Smart solutions that turn used clothes into new clothes
In addition to Tintex Textiles, fashion leaders already on board include; DuPont Biomaterials, Fung Group, Hallotex, I:Collect, Inditex, Kering, Lenzing Group, London Waste and Recycling Board, Nanushka, Primark, RadiciGroup, Solvay, Texaid, VF Corporation, W.L. Gore and Associates.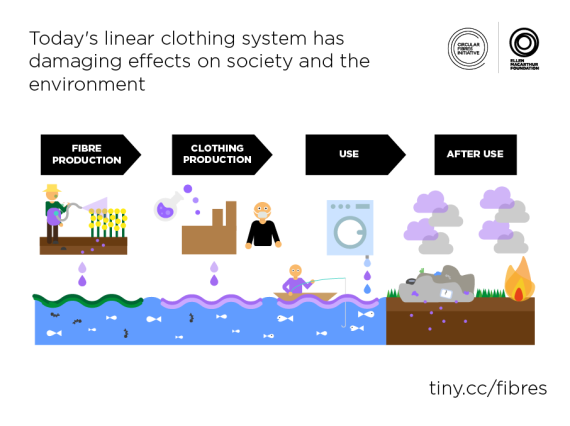 The initiative is geared to ensuring clothes are made from safe and renewable materials, new business models increase their use, and old clothes are turned into new. The aim of the Circular Fibres Initiative is to promote a new textiles economy that will benefit business, society, and the environment. Watch this space, we expect to see a lot of full circle developments coming through as the textile industry delivers a cleaner and more responsible offering.