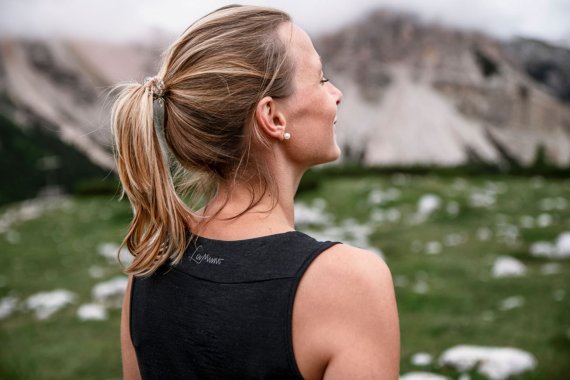 ISPO.com: All brands offer women's clothing. What makes LaMunt better?
Ruth Oberrauch: LaMunt is a mountain sports brand by women for women. We focus on the individuality of women. Young women in particular want to express their personality on the mountain with the right clothing. We cater to this "new" woman on the mountain, who wants to experience the mountain according to her own ideas, without being considered a "mountain fex" or too "girly". These stereotypes no longer exist, so we want to offer solutions for the self-determined, authentic and style-savvy woman who likes to be active in the mountains and is looking for technical clothing that meets her needs.
This sounds more complex than "shrink it and pink it" ...
A man's body is simply built differently than a woman's body. Making a copy that is just smaller, more fitted and pinker is not enough. Women have their own requirements, other things are more important to them. According to a study we commissioned, fitting for functionality and design determines a woman's buying decision. It is also important to meet their style requirements. For example, we design sleeves in such a way that they become a design element when folded over.
What else do women want?
Following feedback from a workshop with 25 female mountaineers, we have lengthened the back of our pants so that this area is better protected. We also build products in such a way that they have a high degree of customization options and adapt to the body shape as best as possible. For example, we work with elastic materials in the hip area or adjustable sleeve lengths. We integrate zippers that can be used to vary the fit of jackets, and provide selected trousers in several lengths..
Do your developers have mountain experience?
Our product team is made up of women who bring their personal experience as active mountaineers to the table and can understand the challenges women face only too well. However, we go further and also involve potential female users. We discuss our ideas with them and proactively ask for their wishes. This special empathy, understanding and listening helps us to find solutions and product answers.
Don't any men work at LaMunt?
The core team of LaMunt consists of women, but of course we also rely on the support and experience of male colleagues. For us, "by women for women" means much more than a predominantly female team: we have involved very different women with a passion for mountains and nature in the conception of new product ideas from the very beginning. Even before the start of the development phase, we organized a two-day workshop with them. The LaMunt Crewwas also launched as part of the launch.
What's it all about?
It's a group of women with a passion for mountains and design. We invited them to critically and actively help shape product development, network, and share their love of mountain sports with each other. We greatly value the input and feedback of these women and regularly ask them to critically and proactively shape LaMunt. The first joint activities have already taken place and we look forward to further collaboration with the crew.
Why does it need a brand like LaMunt - wouldn't a stronger focus on women have also suited brands like Salewa or Dynafit?
The topic of women is essential for all mountain sports brands of the Oberalp Group and will remain so in the future. More and more women are out and about in the mountains; almost 50 percent of outdoor enthusiasts in the USA and Europe are female. The constant sale of around 46 percent women's textile products within the Oberalp Group confirms this. The Oberalp Group already has five mountain sports brands on the market and wants to address customers as specifically as possible. This is what we are doing with LaMunt: We are targeting the self-confident woman who is looking for more fitness and feminine fits without sacrificing functionality. We appeal to women who want to experience the mountain as a place for their personal downtime and are looking for an alternative to existing products. But that doesn't mean that the other brands don't continue to invest in developing products for "them", on the contrary.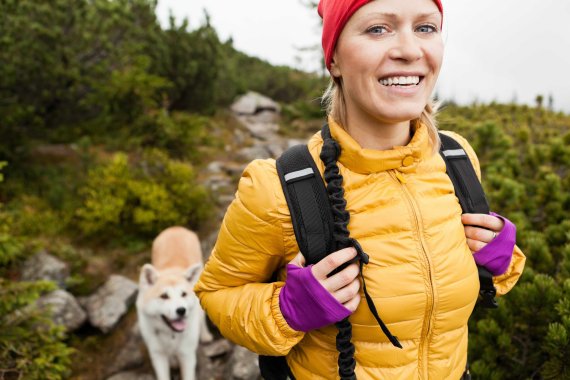 What if now the men feel disadvantaged because they would also like to wear LaMunt parts? Would "enlarge it and blue it" be an option?
If we've reached that point, I think we've achieved the goal of strong brand awareness. Seriously, there were actually well-intentioned jibes in this direction internally when we presented our first samples. We took that as a compliment.