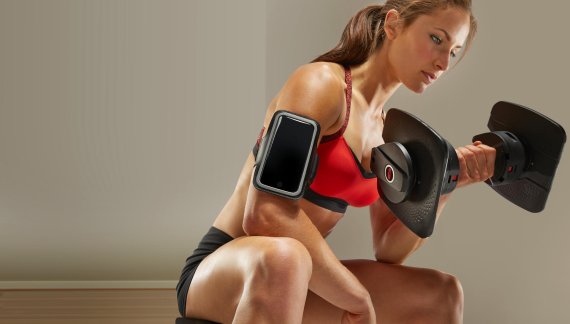 "A secure, easy-to-use product that revolutionizes the home fitness market and makes a personal trainer unnecessary thanks to the interactive, guided workout." That's how ISPO Award Jury justifies why the  SelectTech 560 Dumbbells from Bowflex at the ISPO Munich 2017 became Product of the Year.
Bowflex is part of the fitness equipment manufacturer Nautilus, Inc., a global fitness solutions company headquartered in Vancouver, Washington, USA, and has brands such as Bowflex, Nautilus, Octane Fitness, Schwinn and Universal in its portfolio. The company currently employs 471 people worldwide, 323 of them in Vancouver.
At ISPO.com, CEO Bruce Cazenave explains what the SelectTech 560 Dumbbells from Bowflex are all about and how the ISPO Award helps the company.
Where is your ISPO Award trophy?
Bruce Cazenave, Chief Executive Officer, Nautilus Inc.: Our ISPO Award trophy is displayed in the lobby of our Vancouver, Washington, headquarters. The award is predominately displayed for our employees and visitors. In addition, electronic communication boards located in our corporate headquarters as well as in our field offices and distribution centers feature information that highlights our ISPO AWARD win. 
Smart Dumbbell: control workouts with 3DT sensor and app
Just how did the development of your product come about?
Our goal with the Bowflex SelectTech 560 Dumbbells was to revolutionize a product our customers already trusted by incorporating advanced technology to further meet their needs. Our design team engineered the first-ever "smart" dumbbells. This one-of-a-kind product allows consumers of all levels—from weightlifters to people just starting an exercise program—to work out harder and smarter.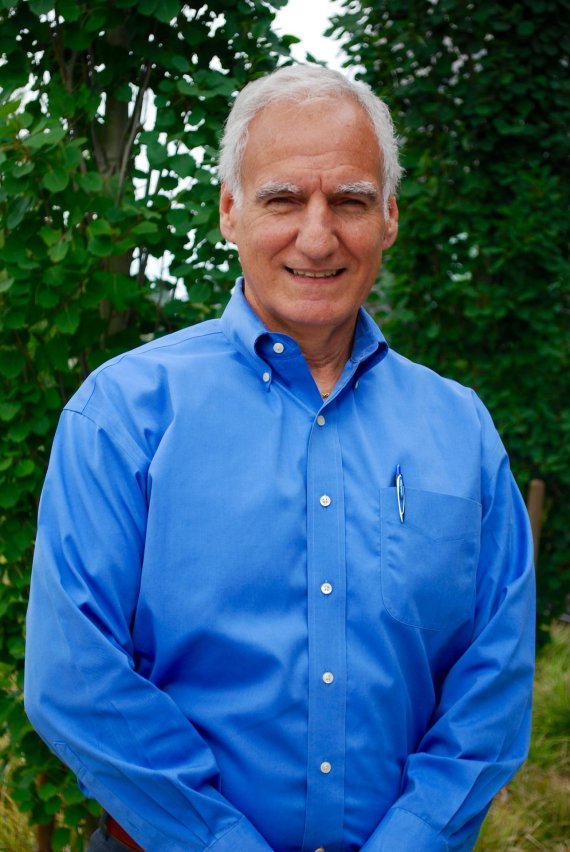 With the 3DT sensor and app, people can select workouts from a full library of videos. Step-by-step videos, along with workout tracking, provide the perfect workout every time. The dumbbells' smart design takes the guesswork out of fitness, so people know they're working out properly and can keep challenging themselves. 
Strong Interest Of the Media 
What feedback did you get on your ISPO Award from the outside?
Since winning the ISPO AWARD, we've received a high level of media interest and garnered press coverage from international, local and industry media outlets. We've also seen an increase in retailer demand – especially in the international markets. Our European distributors and retailers, in particular, are very eager for market availability of the SelectTech 560 Dumbbells.
Do you want to give your product the decisive push with an ISPO Award? Here you will find all the information about the seal of approval for the sports industry.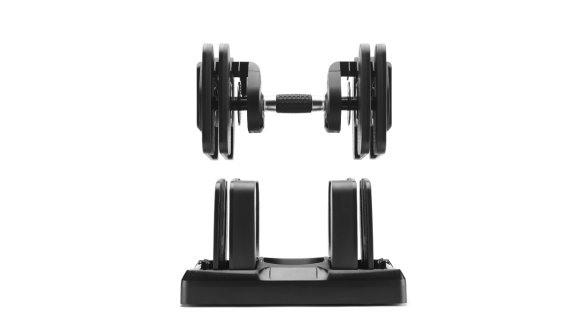 What about your product do you think ultimately won the jury over?
We believe the innovative design of the SelectTech 560 Dumbbells ultimately won the jury over. The dumbbells are truly the first of their kind. They feature built-in connectivity that connect to video content that act like a personal trainer to guide people through every exercise while tracking reps, sets, calorie burn, as well as providing feedback on form.
Tracking and Coaching – No Need To Go To the Gym
The dumbbells were designed to re-imagine home strength training through tracking and coaching features so people no longer have to go to a gym to have a personal trainer. With the 3DT™ sensor and app, the dumbbells track and coach people for the most effective workout.
How are you incorporating the win into your brand and product communication?
We have highlighted the ISPO AWARD win on our company website, in online advertising, sales and marketing materials. We have shared the award news with our retail and distributor partners and of course plan to further incorporate the award as opportunities arise.
How are you encouraging the innovative spirit in your company? 
We believe the best path to innovation is through listening to our employees. Asking for ideas and encouraging employees to try a new approach is one of the primary ways we find our best designs. We've intentionally designed a collaborative work environment that promotes opportunities for employee interaction and connection, especially stronger communication across all departments. To further encourage the innovative spirit, we use electronic communication boards throughout the company locations to share and celebrate team accomplishments and product design awards, such as the ISPO AWARD. 
"The ISPO Award Encourages Our Employees"
Would you recommend participating in the ISPO AWARD to others? If yes: why?
We recommend participating in the ISPO AWARD, as it has helped increase attention and interest from consumers, retailers, distributors and media. The award also sets us apart from our competitors, and encourages our employees to continue striving to provide innovative fitness solutions to our customers.
Read here: The ISPO Award also helps your product.
How do you promote the innovation spirit in your company?
We believe that the best innovations happen when you listen to your employees. Many of our best designs have been created by asking them about their ideas and encouraging them to take new paths. We have deliberately created a collaborative work environment that promotes interaction between employees, above all through better communication across departmental boundaries.