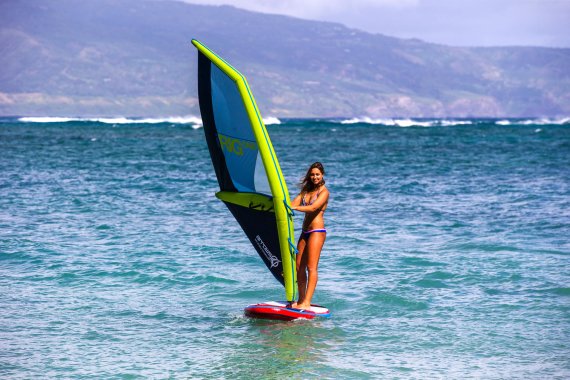 Jérémy Legardeur is a professor of product design at the ESTIA Institute of Technology in Biarritz and a member of the ISPO Award jury. For him, the iRIG is "an ingenious and simple inflatable solution that simplifies windsurfing everywhere and forever."
In order to learn more about the origin story of this innovation and possible impulses for the water sports industry, ISPO.com spoke with Raoul Joa, who as Product Manager at Boards and More is responsible the brands of North Sails and Arrows.
ISPO.com: Mr. Joa, how did the idea of the iRIG come about?
Raoul Joa: The idea of developing an inflatable rig for windsurfers which could make accessing the sport much easier is something I've been carrying around for a couple of years. With the stand up paddling boom of the past few years, which brought many normal swimmers to water sports, I saw great potential to get new people excited for windsurfing. It was just a question of how we could find a functioning, technical solution for an easy to operate windsurfing rig.
How did the development proceed from the first idea to the completed product?
Since my focus in the day-to-day was on the product development and marketing at North Windsurfing, there was rarely time left for extensive development work. But our hardware engineer didn't let up and kept bringing up the subject. But all experiments with an inflatable wishbone boom, which is supposed to consist of two tubes like a conventional wishbone boom, failed. Then at a brainstorming session I got the rousing idea to replace the wishbone boom with a continuous tube which splits the sail area into two parts. That was the breakthrough.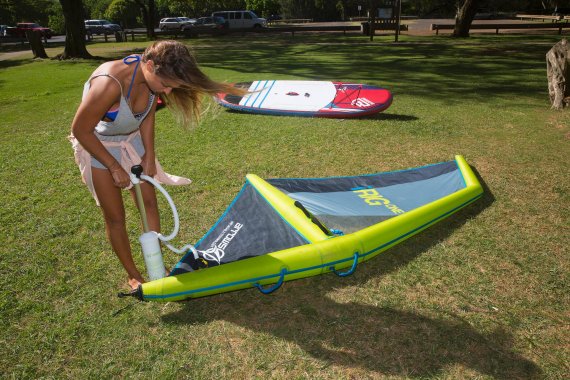 How long did the pure development stage last?
Only two brief weeks elapsed from the idea with a wishbone boom made of an element up to the first prototype. After the first tests, there were still three to four prototype phases up to the final design version. Thanks to the in-house expertise with regards to kite and windsurfing technology, it was a uncannily small development effort.
For windsurfing and stand up paddling
Who was the iRIG thought up for, who is the target group?
Above all the iRIG is thought up for people who also want to use their stand up paddle board in a light breeze. If paddling becomes more tiring in nascent wind, the iRIG provides for a new athletic dimension. But the iRIG can also be used terrifically on conventional windsurf boards for beginners and children. Its greatest advantage is its low weight. It's 70 percent lighter than a conventional windsurfing rig and only weighs 1 to 2.2 kilograms, depending on size.
How do people react when they see and try out the iRIG for the first time?
Very positively and curiously. It's fascinating to see how quickly formerly self-described unathletic people manage with the iRIG and get a sense of achievement on a tip-stable SUP board without a tone of explanation. And that's without any previous knowledge from windsurfing at all!
Can I then mount the iRIG on any SUP board or windsurf board without any problems?
Yes, because modern SUP boards nowadays all have a slot for a mast step, and a middle fin which prevents driftage and is necessary for windsurfing. We've also developed a solution for older SUPs, where the iRIG is mounted with a revolving strap on the board. You can even replace a missing middle fin in a similar way with our drift stopper. With windsurf boards, the iRIG mast step fits into the conventional mast step slot.
ISPO Award as initiator
Where can I buy the iRIG?
The iRIG is primarily sold in specialized windsurfing and SUP stores, and is also available in larger sporting goods stores like Sport Check and Decathlon.
What does the accolade of the ISPO Product of the Year mean to you? 
The award means a lot to us, and the resonance for the product that we got at ISPO and after the trade fair has exceeded our expectations by far. Countless distributors approached us right at the trade fair and offered themselves as potential distribution partners. We haven't seen such major interest in a new product from the windsurfing industry in a long time.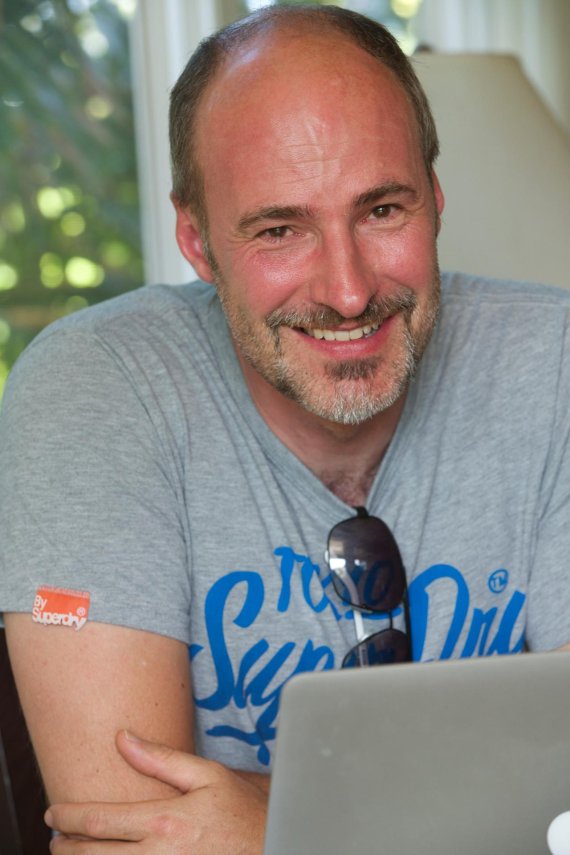 With this postive resonance, has the business day-to-day also changed after the presentation at ISPO Munich 2016? 
Yes, especially with regards to the media's interest. The iRIG is suddenly also interesting as product for camping, travel, and leisure magazines. We can very clearly note that we're addressing a target group that is aligned very broadly.
What are the next steps in the matter of product development?
I already have the idea in my head to follow up the iRIG One with the iRIG Sport. My vision is to also develop an inflatable sail for windsurfing's performance division. That's an exciting task.
Facts on the iRIG One:
What it is: The first inflatable windsurfing rig
Available in 4 sizes: XS-L, for heights of approx. 3 to 6.5 feet
Price: RRP 379 euros+
You can find more information here: Arrows Inflatable Technology website