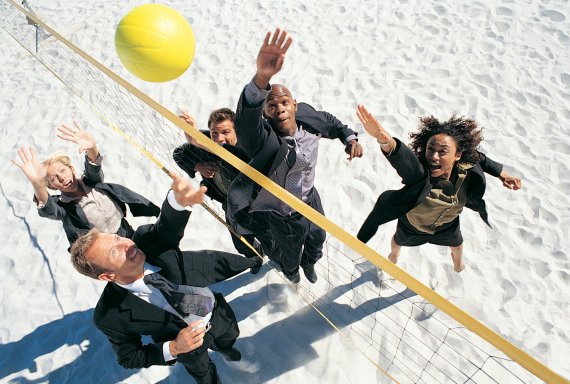 Sports jobs are considered dream careers. At least for those who are sports aficionados themselves – and that's almost everyone who takes part in sports, or at least root for their stars and clubs as fans. Of course, not everyone can become manager of FC Bayern, CEO of the Deutsche Fußball Liga, consultant to Sebastian Vettel, or head of Adidas.
But there is an entire range of specialized sports jobs, and new job descriptions where getting started in the industry is easier and companies, clubs, and associations are even desperately looking for new people.
Great need in jobs in sports retail
But first things first. The field that's actually always looking out for people who are motivated and ready to work is sports retail. "Almost everyone in the market is having problems here," says Andy Gugenheimer, head of sportyjob.com, cooperation partner of ISPO Job Market. He knows from his own experience, among others as a headhunter in the sports scene, "Retail is definitely a super entry point!"
Here, employees get to know the clientele of the entire sports industry and their needs first hand. That because those who shop in sports retail are the target group of the marketing people in sports companies; they buy tickets, follow sports stars on social media, and so on.
The downside to retail and the reason for the constant search for junior employees: the salary isn't especially high and the work is hard. Hauling products, standing for long periods of time – even in the evenings and on the weekend – aren't everyone's thing. But afterwards, as a job applicant you already have the sports background and can tackle problems – something that's also appreciated by manufacturers, clubs, associations, and agencies.
Retailers encourage their valuable employees
By the way, your career can also progress in retail. From store leadership to management tasks like purchasing administration in headquarters. Then, working hours can also become "more normal" and the salary climbs.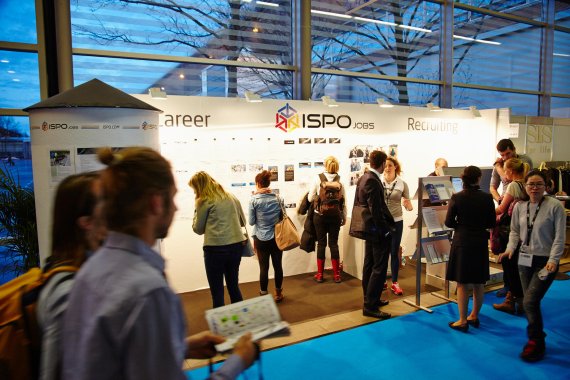 However, retailers like Foot Locker are also trying to consistently motivate, and thus retain, employees in sales with elaborate rewards systems. Others like Decathlon offer lots of further training, and sports opportunities during lunch break.
Lots of sports job offers in ecommerce, as well
The second-largest field which is currently looking heavily is digital business. A very broad field, as there are a huge amount of job variations here that aren't in any training plan or any university degree course. Like IT specialists who develop or market apps, onliners with experience in applying Google AdWords, or PR newcomers who are absolute specialists for the right tonality on Facebook.
Here is where sports job specialist Andy Gugenheimer sees "that each sports brand wants to speed up." Ultimately, and very heavily, in so-called ecommerce and online shops.
Some players here in the industry are essentially still kids, but there's still lots of business, and thus lots of revenue to be made. In ecommerce, people are sought after who can maintain a shop's items or formulate the textual trappings – the content – in an alluring way and prepare it to fit with search engines.
Tip: Build experience at small firms
The goods, the prices, the illustration – everything has to be attuned so that the purchase becomes an attractive experience. And last but not least, the delivery has to go off without a hitch, and thanks to newsletters and personalized mailers, the customer will keep coming back. These are several individual tasks for applicants with training and experience in IT, from marketing and retail to journalism/PR.
Andy Gugenheimer recommends: "Those who don't immediately find a job in ecommerce and digital business at Adidas, Puma, or Nike should also take a look around smaller or more specialized sports firms, since the digital business there isn't that fundamentally different, and then you can switch the big guys more easily with the experience you've acquired."
Backlog in design and product development 
More limited is the third large, current shortage area in the field of sports jobs: design and product development. Essentially, all manufacturers have a very major demand for innovation. The trend spiral is turning faster all the time; new "hip" products must constantly be pushed onto the market. This requires experts with tangible skills, and above all, ideas and passion.
That means: solid training, say as an engineer or a product designer, is advantageous. "With the skills shortage, however, sports companies are also giving lateral entrants, who have already gained 'on the job' experience and have a talent for design, a chance," knows sports headhunter Gugenheimer.
Prerequisite in the sports industry: passion
The topic of passion is shared by all of the "shortage" careers presented here – but also in other sports jobs: those who want to work in this business just need to "burn" for it. For the superstars and their incredible performances, for the trendy brands and the spirit of the entire industry.
There's really nothing to it, as no other business lets one's passion become a career quite so perfectly.
Entry by means of personal contact
The question remains: How do I as an applicant best convey my passion? Answer: with personal contact, of course! Getting to know managers and decision-makers from firms, clubs, and associations at sporting events in a casual atmosphere is naturally ideal. It's easies to take a look around the world's largest sports trade fairs, and there approach exhibitors in totally casual way.
Sports expert Andy Gugenheimer, who's already run through several positions in the sports business in marketing, sales, strategy, and personnel, is the best example: "I've found every job of my career thus far at ISPO in Munich."