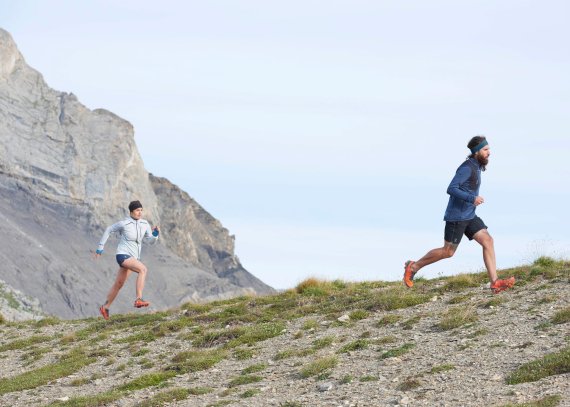 On wurde von den drei Schweizern Olivier Bernhard, David Allemann und Caspar Coppetti im Jahr 2010 gegründet. Neben dem Headquarter in Zürich hat der Laufschuh-Hersteller weitere Niederlassungen in Portland (Oregon, USA), Yokohama (Japan) und seit Neustem auch in Melbourne (Australien). Weltweit arbeiten etwa 150 Mitarbeiter direkt für On, Tendenz steigend.
Im Interview mit ISPO.com erklärt Mitbegründer und Ex-Ironman-Sieger Olivier Bernhard, wie On auf dem Trailrunning-Markt punkten will.

Olivier Bernhard: Grenzen im Laufen verschmelzen
ISPO.com: Ist Trailrunning aus Hersteller-Sicht noch ein Teilmarkt des Running-Segments oder inzwischen eine eigene Sportart?
Olivier Bernhard: Die Grenzen zwischen Running und Trailrunning sind unserer Meinung nach fließend. Die beiden Bereiche nähern sich immer mehr an, es gibt etliche Zwischenformen, und viele Läufer schätzen beides. Eine schöne Entwicklung, denn das macht das Laufen insgesamt noch abwechslungsreicher und bunter.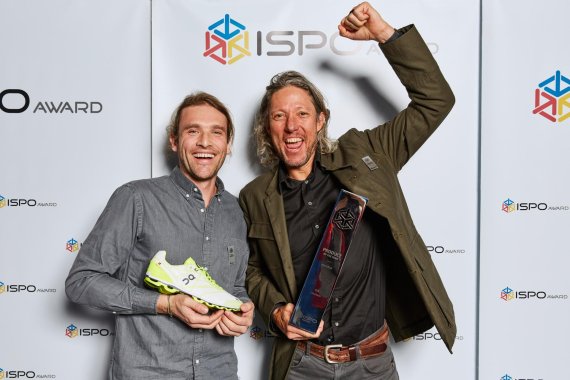 Wie unterscheidet sich Ihre Zielgruppe im Trailrunning von jener im allgemeinen Running – was bedeutet das für Sie als Hersteller?
In erster Linie haben Trailrunner andere Ansprüche an ihr Equipment: Zum Beispiel müssen ihre Laufschuhe leicht sein und viel Grip und Traktion haben für das Bergauflaufen und dennoch Dämpfung und Schutz bieten für einen sicheres, schnelles Bergablaufen.

Außerdem sollte ein Traillaufschuh heute auch cool aussehen, bei unterschiedlichen Wetterkonditionen funktionieren und zudem selbst auf Straßenbelag auf dem Weg zum Trail ein gutes Laufgefühl vermitteln. Erst dann macht Traillaufen richtig Spaß! Dafür hat On letztes Jahr die Cloudventure-Familie lanciert: Trailschuhe, die in den Schweizer Alpen entwickelt und getestet wurden.
Lesen Sie hier: So tickt die Trailrunning-Community, das erwarten Bergläufer von der Ausrüstung
On-Philosophie: "Let my shoes do the talking"
Das Thema Nachhaltigkeit ist für die naturverbundenen Trailrunner wichtig – andererseits lebt die Industrie gerade auch in diesem Markt von einem permanenten Produkt-Zuwachs. Wie gehen Sie mit diesem scheinbaren Widerspruch um?
Wir stellen hochwertige Laufschuhe her, arbeiten mit guten Materialien und setzen ganz klar Qualität über Quantität. Jeder Laufschuh und jedes Bekleidungsstück aus der On-Kollektion wird mit viel Bedacht entwickelt und hergestellt und hält überdurchschnittlich lang.
Wie wichtig sind Produkttests im Trailrunning im Vergleich zu den anderen von Ihnen bedienten Produkt-Segmenten?
Wer wie wir in den Alpen aufgewachsen ist, weiß das ein oder andere über das Laufen in den Bergen. Und als Schweizer ist es uns eine besondere Herzensangelegenheit, hochwertige Trailrunning-Schuhe zu führen, die den Läufern ein einzigartiges Laufgefühl geben und Spaß machen.

Ein Motto bei On lautet schon immer "Let my shoes do the talking." Wir wollen, dass Läufer die Schuhe ausprobieren und selbst spüren, denn das besondere On-Laufgefühl sagt viel mehr über uns aus, als es ein knackiger Slogan könnte. Aus dem Grund sind Produkttests bei all unseren Modellen essentiell für uns.