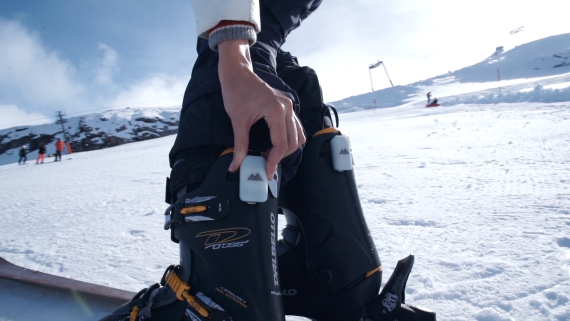 Bei Carv wird mit Hilfe von Sensoren die Technik des Skifahrers analysiert und ihm durch Kopfhörer direkt ein Feedback gegeben, wie er sich verbessern kann. 
Auf Twitter postete das Team um CEO Jamie Grant nach dem Erreichen des Kiockstarter-Ziels: "We just hit our funding goal of $50,000 on Kickstarter! Thank you everyone, the sky is the limit."
Schluss soll damit aber noch nicht sein, denn Grant sagte zu ISPO.com: "Damit haben wir unseren Break-even-Point erreicht." Vielmehr kommt jetzt der wirkliche Gewinn auf das Unternehmen zu. Sicher ist schon, dass das Geld in die erneute Produktion des Gadgets fließen wird.