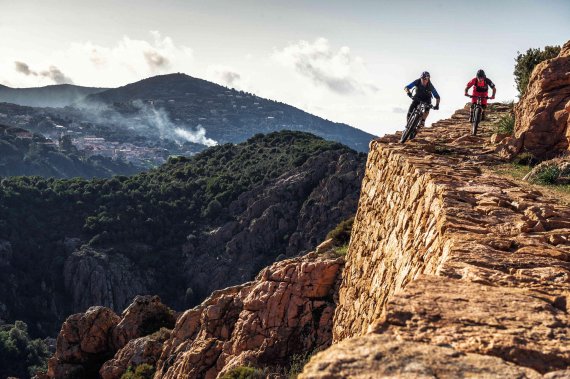 Pro Jahr werden rund 600.000 E-Bikes in Deutschland verkauft. Das zeigen die Zahlen des Zweirad-Industrie-Verbandes (ZIV). Tendenz steigend. Auch europaweit steigt die Zahl stetig. 2015 wurden nach Erhebungen der Confederation of the European Bicycle Industry (Cobi) fast 1,4 Millionen E-Bikes verkauft und damit gut 200.000 mehr als 2014.
Wird dies so weitergehen? Das hängt auch davon ab, ob das E-Bike sich noch weiterentwickelt und noch den ein oder anderen Skeptiker überzeugen wird. Wieviel Potential steckt also noch im E-Bike? Wir haben sechs Händler, Hersteller und Influencer gefragt, wie das E-Bike in fünf Jahren aussehen wird.
Unsere Experten sind: 
Diamant: Anja Schmidt-Amelung, Brand Managerin
Rotwild: Maud von Hoff, Brand Managerin
Bike-Profi Rene Wildhaber
Trek: Urs Keller, Sales Manager
Bosch E-Bike-Systems: Tamara Winograd, Leiterin Marketing und Kommunikation
Absoluts – Bikes and More: Bernd Welponer, Geschäftsführer
TQ: Reiner Gerstner, Chief Marketing Officer TQ Group
Internetstores: Markus Winter, CEO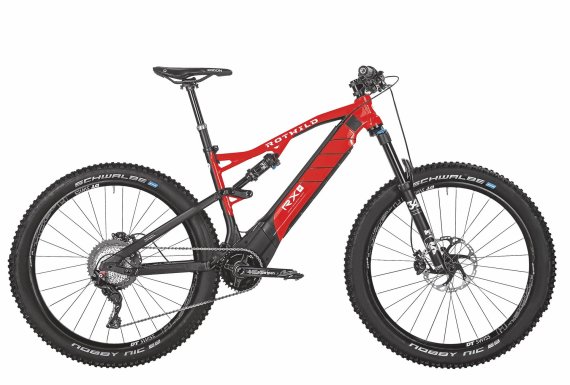 Brand Managerin Maud von Hoff arbeitet bei Rotwild. Das Unternehmen mit Sitz in Dieburg hat rund 30 Mitarbeiter, ist auf (E-)MTBs spezialisiert und im Premium-Segment angesiedelt.
"Wir befinden uns so gesehen immer noch in einem sehr frühen Technologiestadium. Die nächsten Jahre werden weitere Optimierungen bei den Motoren, Akkus oder der Integration aller Komponenten in das Fahrrad mit sich bringen. Jeder wird das Rad finden, das genau auf seine Ziele in Sachen Reichweite, Leistung und Gewicht zugeschnitten ist."
Der Schweizer Rene Wildhaber hat eine lange und erfolgreiche Karriere als Downhill- und Enduro-Profi hinter sich. Die weltberühmten Downhill-Rennen Bike-Attack und Megavalanche konnte er mehrmals für sich entscheiden. Sein Fahrkönnen ist auch in zahlreichen, szeneprägenden Videos dokumentiert. Inzwischen ist Wildhaber immer öfter auf seinem E-MTB unterwegs.
"Das E-Bike wird äußerlich kaum mehr unterscheidbar sein von einem Bike ohne Motor. Auch das Gewicht wird noch sinken, die Komponenten werden mit einem leistungsstärkeren Akku angetrieben und das ganze Bike wird vernetzt sein."
Trek ist einer der weltweit größten Fahrradhersteller. Das Unternehmen wurde 1976 in den USA gegründet. Die Marke Trek hat den Fokus auf Sporträdern, sowohl im MTB-, als auch im Rennrad-Bereich. Urs Keller ist bei Trek Sales Manager Germany, Austria, Switzerland.
"Ich glaube das Ziel wird sein, dass das E-Bike von einem normalen Bike nicht mehr zu unterscheiden ist. Das wird durch die vielen zusätzlichen Komponenten natürlich schwierig. Aber ich glaube, hier wird sich noch viel tun.
Vielleicht wird das E-Bike dann normal sein. Auch im Rennradbereich wird es einen richtigen Platz bekommen. Auch bei Trek sehen wir hier großes Potential."
Bosch E-Bike Systems mit Sitz in Reutlingen wurde 2009 als Start-up innerhalb der Bosch-Gruppe ins Leben gerufen und hat sich mittlerweile zum Weltmarktführer im Premium-Segment entwickelt. Mehr als 70 führende Fahrradmarken weltweit vertrauen auf Komponenten von Bosch. Tamara Winograd ist Leiterin Marketing und Kommunikation bei Bosch E-Bike Systems.
"Entwicklungsschwerpunkte sind das Gewicht, die Größe und die Reichweite. Auch das Thema Vernetzung wird in Zukunft eine große Rolle spielen.
Mit Energie und Intelligenz am Fahrrad können auch Licht, Schaltung, Dämpfer, Navigation und viele andere Funktionen elektrisch angesteuert werden. Durch Smartphone und Internet wird das Pedelec vernetzt und bietet dem Fahrradfahrer viele Zusatznutzen aus digitalen Diensten."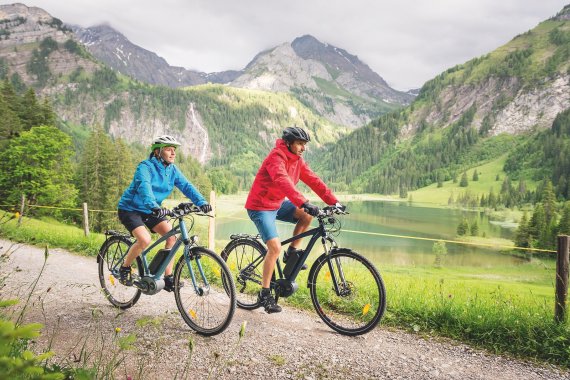 Bernd Welponer führt mit seiner Frau Nicole das Fahrradfachgeschäft "Absoluts – Bikes and More" mit zehn Mitarbeitern mit Sitz in Prien am Chiemsee. Angeschlossen daran ist der Onlineshop des Geschäfts. Parallel dazu haben beide einen Fahrradverleih. Der Fokus liegt auf E-Bikes.
"Die Zukunft wird sicherlich die Motoren kleiner werden lassen, die Akkukapazität größer und die Geräuschentwicklung wird extreme Fortschritte machen. In der Optik wird es sich vom "normalen" Fahrrad fast nicht mehr unterscheiden."
Die Internetstores Holding ist Europas führender Spezialversender für Bike- und Outdoor-Produkte. In 16 europäischen Ländern betreibt die Gruppe zahlreiche Onlineshops. Darunter fahrrad.de, Brügelmann und Bikester. Die Internetstores Holding GmbH erwirtschaftete 2016 einen Umsatz von rund 170 Millionen Euro. Mehr unter www.internetstores.com. CEO und Antwortgeber ist Markus Winter.