ISPO Brandnew | Winner Matchtime | SensuSport
What makes a top athlete? It's more than just their excellent technique and physical prowess. They also have a feeling for the right movement. The SensuGlasses from SensuSport train exactly that. Feeling rather than seeing is what golf is all about, after all. At the moment you hit the ball, the lenses of the SensuGlasses go completely dark, allowing you to fully concentrate on the feedback of the club and learn to feel the ball and the flow of motion. You can call up training programs and a tracking evaluation via an app. The ISPO Brandnew judges were impressed by the SensuSport system's innovative new approach, and saw the potential for it to benefit other sports too. It's clear to see why the technology was the winner in the Matchtime category.
Foundation: Germany 2017
To SensuSport SensuGlasses for Golf
"The new approach behind the SensuGlasses could change the way athletes in many sports train, for professionals and amateurs alike. With its relatively low price, the SensuSport System could be used successfully in many golfing clubs or training groups."
Massimo Zorzi, FDI & Location Management Project Manager at Trentino Sviluppo S.p.A.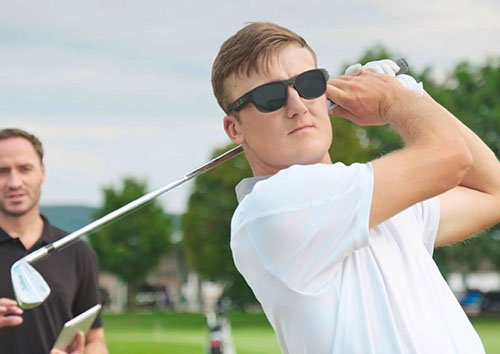 SensuSport is in the middle of an exciting start phase. The SensuGlasses are already available, and are currently being put to the test by 15 golf professionals and clubs.
The founding team around CEO and sports psychologist Nils Buehring brings together many years of experience in coaching golfers, marketing and production, as well as digital strategy at consulting firms, start-ups and international companies.
SensuSport GmbH
Häberlstraße 22
80337 Munich
Germany 
For enquiries please contact
Mrs. Luise Grossmann
lg@sensusport.com
or visit SensuSport at the ISPO Munich
Booth: B4.BN51
to SensuSport