ISPO Brandnew | Winner Connected Sports | Awayco
AWAYCO wants to reinvigorate the rental business offering high-quality bicycles, winter sports equipment and surf gear, whilst working sustainably against waste and overconsumption and attracting more customers to sports retail. In the app, users can currently find more than 20,000 high-quality branded products at specialist retailers in over 150 locations. The AWAYCO start-up also lets you book and pay for sports equipment in advance using the app. Shops will benefit from the integration of their branch websites, platform marketing, local marketing support and easy-to-use in-store booking software. AWAYCO impressed the judges by fundamentally simplifying sports activities and travel, and is a worthy winner in the Connected Sports category.
Foundation: USA 2018
to the Awayco APP
"As a passionate snowboarder who also likes to travel and check out new places around the globe, I will definitely be using Awayco for my next trip. I want to travel lighter and discover new equipment, and Awayco is a way to do this. See you at the summit."
Vinzenz Bichler, CEO & Founder Betterguards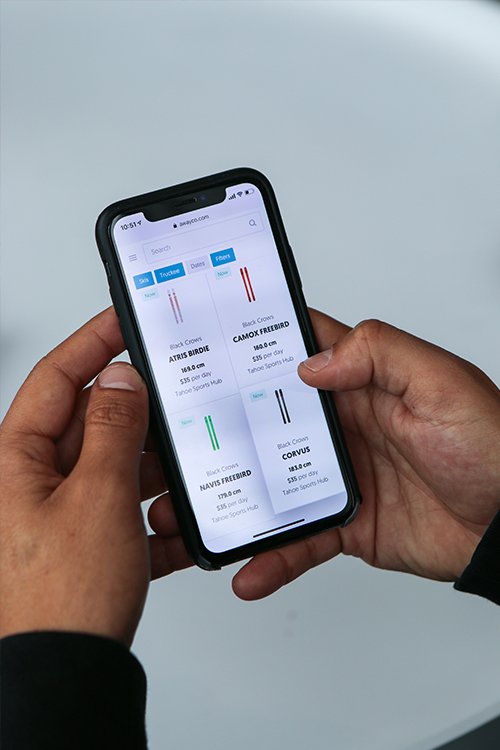 The American start-up AWAYCO is already active in 31 countries at more than 150 specialist store locations. Since its foundation, around 20,000 bookings have been made via the system, and this trend isn't stopping any time soon.
A meeting of great minds: The AWAYCO team brings together former Tesla, SpaceX, Google and Apple employees, Black Crows and DPS brand owners, and marketing managers from Nike and Stance Socks.
Awayco
2093 Philadelphia Pike #3240
DE 19703 Claymont
USA
For enquiries please contact
Mrs. Beatriz Lourenco
beatriz@awayco.com
or visit Awayco at ISPO Munich
Booth:B4.BN53
to Awayco