Ole Einar Björndalen
King of the biathletes
Not for nothing is he called the king of the biathlon: With eight gold medals at the Olympics, Ole Einar Björndalen is the most successful winter sportsman of our time. For a quarter of a century, he shaped the sport of biathlon as a record Olympic champion, thrilling crowds around the world. From his debut in 1993 to his last race in 2015, he contested a full 580 World Cup races. And despite his many successes, Ole Einar never let fame go to his head. He always remained humble and dedicated to his sport, working tirelessly to improve his skills. We take a look at the life of the legendary ex-ski hunter.
Ole Einar Björndalen in numbers
0
World Cup victories in biathlon
0
World championship title
Ole Einar Björndalen in numbers
0
World Cup victories in biathlon
0
World championship title
Ole Einar Björndalen in numbers
Ole Einar Björndalen in numbers
0
World Cup victories in biathlon
Ole Einar Björndalen in numbers
0
World championship title
Ole Einar Björndalen in numbers
Bad cross-country skiers go to the biathlon? This does not apply to our hero Ole Einar Björndalen. In addition to his numerous victories in the biathlon, he also snatched two world championship titles in cross-country skiing as 2007, making him the first male winter sportsman to boast World Cup victories in various disciplines.
Ole Einar found a love for winter sports in his childhood. As he grew older, he soon began competing in local competitions and quickly made a name for himself as a talented athlete. He worked tirelessly to improve his skills and soon competed at the national level, eventually being called up to the Norwegian national biathlon team.
At the age of 21, Ole Einar competed in his first Olympic Games in Lillehammer, Norway. He shocked the world by winning two gold medals and quickly became a household name in the sports world.
Over the next two decades, Ole Einar continued to dominate the biathlon scene, winning numerous World Cup titles, World Championship medals and Olympic medals. He became known as one of the greatest biathletes of all time and was loved by fans around the world for his humble and dedicated nature.
But how can you stay hungry for gold for so many years?
The secret behind the biathlon king's success is not just hard training. "He put it in a bag and stashed it in the basement in his parents' house in the back of Norway." Björndalen never looked at them, he revealed. "He was afraid he would lose his hunger. He immediately put them away because he wanted more."
In 2018, he listened to his body and ended his career due to health problems. "I would have liked to continue for a few more years."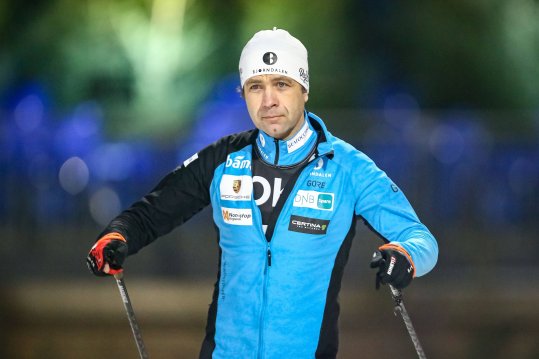 Because of his insatiable hunger for titles and incredible ambition, Björndalen is also nicknamed "Cannibal". His achievements:
13 medals at Olympic Games (8 gold, 4 silver, 1 bronze).
20 world championship medals (13 gold, 5 silver, 2 bronze)
Overall World Cup winners: 1997-98, 1999-2000, 2000-01, 2002-03, 2004-05, 2005-06, 2008-09
Total 96 World Cup victories
Record for most World Cup victories and most Olympic medals
Victory in World Cup races in all 7 biathlon disciplines
Björndalen's passion for winter sports doesn't stop in his private life either, and he has even made it into marriage.
He has been married to top Belarusian biathlete Darja Domratcheva since July 16, 2016. On October 1, 2016, their joint daughter Xenia was born.
On February 12, 2017, both parents won a World Championship medal on the same day in Hochfilzen, Austria. Perfect for the biathlon king Björndalen: "I can do what I did before and still spend time with my family."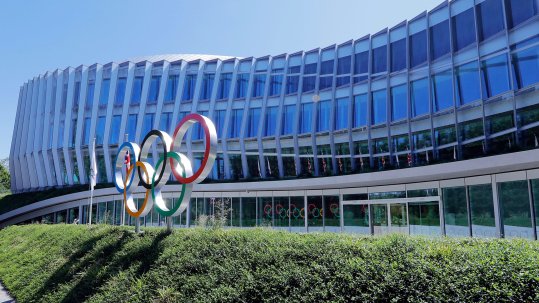 Norwegian know-how with the Chinese biathlon team? Ole was the perfect choice for that. So he coached the Chinese team for the 2022 Winter Olympics, and his wife coached the women. The former biathlon star's involvement with Chinese biathlon came about in connection with a cooperation agreement between Norway and China, which was agreed in 2018. In it, the two countries decided to cooperate more closely in winter sports.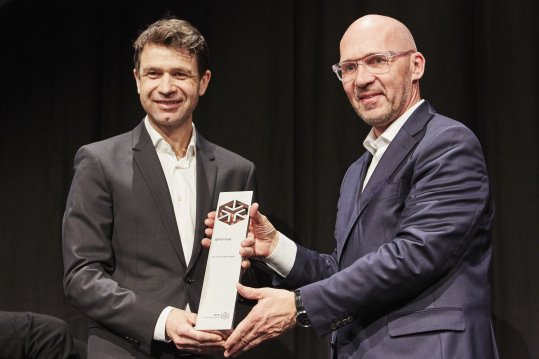 After his career ends in 2018 , ISPO now honors him with the ISPO Cup. Will he treat this trophy better than his medals? After all, he has now ended his career, Björndalen said at the award ceremony. He can therefore now put medals and trophies in his house.
| | |
| --- | --- |
| Date of birth: | January 27, 1974 |
| Nationality: | Norway |
| Height: | 180 cm |
| Career end: | 2018 |
| Wife: | Darya Domratchava |
| Child: | Xenia |
| Followers on Instagram: | About 94,700 |