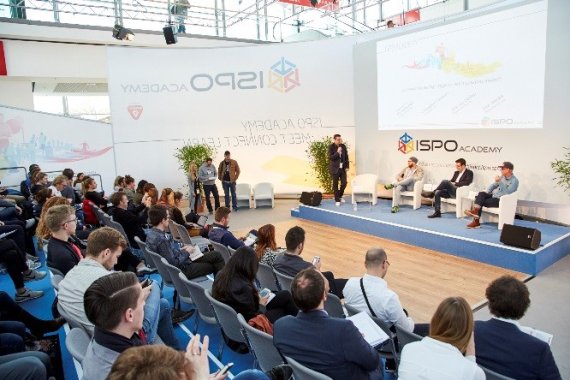 Visit the Conference at the Digitize by ISPO Academy area in Hall A4 (A4.202) and gain new insights and experience for your business! The lectures and discussions are either in German (de) or in English (en). You can find this information below.
Additionally we provide simultaneous translation on the following days:
Sunday, whole day
Monday, from 11:30 am until end of conference
Tuesday, from 11:15 am until 2:45 pm 
For better orientation the respective lectures and discussions with simultaneous translation are highlighted with a (*).
10:45-11:15
Gestoos - Sportmas. New cognititive interaction experiences for Retail DOOH (en)*
Jorge de Juan, Gestoos (by Exipple Studio Inc)

Gestoos - Sportmas turn your store screens into an interaction hub that augments consumer appeal, dwell time and conversion, while capturing critical demographics data of users.
11:30-12:00
Opportunistic digitization! All water under the bridge already? (en)*
Philipp Prechtl, Dr. Wieselhuber & Partner GmbH

Many digization initatives are still implemented rather fragmentary and opportunistic. In many cases the results and effects do not achieve the set goals. So what is the best approach and where are important levers to realize the full potential out of digitization?
12:00-12:30
Sales 4.0: 7 deadly sins committed by established companies in the digital age (en)*
Eva Janich, 4moreE consulting
Sales 4.0 – what does that exactly mean?

Suddenly the "old game" of Turnover = Sales + Online Shop + Marketing doesn't work anymore. And now amazon is outgrowing! What shall we do? 

Let me show you the consequences of the seven biggest mistakes done by Sales Directors and CEOs in this situation – and seven opportunities you shouldn't miss to transform your Sales Team into their digital future.
12:45-13:15
Digital Readiness Check (de)*
Prof. Dr. Fischer

Professor Fischer presents the survey on the digital maturity of retailers and manufacturers and explain the benefits for your own business. The Digital Readiness Check serves as a structural framework and management system for Messe München to grasp the key challenges and design fields of digitization in both retail and manufacturers, and then to offer appropriate solutions for the future in a further step. Nonetheless, the model forms the basis for company-specific adaptation as part of its own digitization.
13:15-13:45
Social Media impact on Wintersports communications (en)*
Lorenz Beringer, LOBECO GmbH
How Social Media has changed the way fans createand interact with wintersport content and the new potential for brands to reach new audiences.   
14:00-14:30
The race is on: Growing businesses with new retail in China (en)*
Karl Wehner, Alibaba Group
Klaus Dittrich, CEO Messe München
Moderator: Tobias Ranzinger
14:30-15:00
"Digitalize the store" – How to switch from "off" to "on" – manage in store information as on line and real time (de)*
José Juan Fernandez, RBS Retail Business Solutions
Click and brick information managed with customer experience as focus point. How we can create a friendly ecosystem to use brick & mortar data generation on real time. 
Highlighting how the different technologies can help retailers and brands to better understand in store behaviour according the different processes we have in sales area. We need to create a solid base to grow and nowadays, it is crucial the partnership between brands and retailers. Keep it simple and focused on consumer, not on the tools!  
15:15-15:45
Digital transformation in the fashion industry. How young brands conquer the market (de)*
Rafy Ahmed, MOROTAI GmbH
In addition to numerous advantages, digitalization also poses some challenges for start-ups. Particularly in the area of fashion and sport, the designers of the label have to deal with the topicof digitization at an early stage. In-house, the focus is on technology, starting with the merchandise management system and ending with analysis and information analysis. How to use digitalization tolead the label to success will be presented by Rafy inthislecture.
15:45-16:15
CrossChannel on Steroids -
How to create 10 million additional sales in the store with iPads? (de)*
Gerhard Miller, Caperwhite GmbH

Lessons learned, success factors and insights from the practical use of iPads for customer advice on retail space. Gerhard Miller reports on the use of mobile applications in the store for customer advice, in particular assisted selling, but also for the digitally supported implementation of CRM and omnichannel processes and the use of data, and shares his experiences,Lessons Learned, Best Practices, Dos and Don'ts, from a variety of customer projects.
16:30-17:00
Digitization of sourcing and supplier management - a new solution (en)*
Jonas Wand, Foursource Group GmbH
How to increase transparency, efficiency and speed in the apparel & textile industry through the lens of digitization. FOURSOURCE, headquartered in Berlin, was founded by experienced technology innovators and industry experts. The team`s experience of the industry challenges, motivated them to drive transparency and standardization into a highly-fragmented, global sourcing market. The goal is to make apparel sourcing less costly, safer and to provide a digital solution that enables all market players to improve their cycle time and to leverage their value proposition to their customers.
11:30-12:00
Digital Readiness Check (de)*
Prof. Dr. Fischer

Professor Fischer presents the survey on the digital maturity of retailers and manufacturers and explain the benefits for your own business. The Digital Readiness Check serves as a structural framework and management system for Messe München to grasp the key challenges and design fields of digitization in both retail and manufacturers, and then to offer appropriate solutions for the future in a further step. Nonetheless, the model forms the basis for company-specific adaptation as part of its own digitization.
12:00-13:00
Textiles 4.0 (en)*
Wolfgang Mildner, MSWtech
Miguel Ribeiro, CeNTI
Ulrich Herleb, Brewer Science
Robert Lindner, Organic & Printed Electronics Association
Erno Langendijk, Holst Centre
LOPEC 2018 - Printed Electronics with a focus on wellbeing - Wolfgang Mildner, MSWtech: Applications and technology for wearables and sports products. Functional and thin, flexible and lightweight. LOPEC 2018 is the event for the printed electronics industry.(conference and exhibition; www.lopec.com). It is especially interesting for the sports good industry as the technology enables thin, flexible, even stretchable electronics to be used in wearable products.LOPEC provides introduction and overview also to newcomers.The talk provides a short introduction and outlook to the event.
Smart and Functional Materials for Sports and Protection - Miguel Ribeiro, CeNTI:
The increased maturity of printed and organic electronics technologies, along with the combination with hybrid electronics, has enabled the integration of smart functionalities into garments that enhance safety, and promote interactivity and comfort of the final product. The focus of this presentation will be to detail integration of smart and functional materials into textiles, providing added functionalities such as measurement of biometric parameters, autonomous cooling/heating, interactivity.
Brewer Science Sensor Solutions - Ulrich Herleb: How Brewer Science technologies support the sporting goods industry. In this presentation,we show the capabilities of Brewer Science printed electronic technologies. Performance improvement devices for different sports, flexible sensors in gloves, boots and other wearablesas well as safety devices in helmets or shinpads are just a few examples where Brewer Science technology will add value. 
Textiles 4.0: Flexible and Printed Electronics for Smart Sportswear - Robert Lindner, Organic & Printed Electronics Association: Introduction to Printed Electronics. Organic and printed electronics stands for a revolutionary new type of electronics, which are thin, lightweight, flexible, robust and produced at low cost, from organic, polymeric or inorganic materials. The organic and printed electronics technology also enables a wide range of electrical components that can be produced and directly integrated in low-cost reel-to-reel or inkjet processes. This enables single-use, ubiquitous electronic devices, new applications and high functional integration.
Lyteus pilot line provides early access to flexible light with OLEDs - Erno Langendijk, Holst Centre. Flexible OLEDs provide exciting new lighting features. These ultra thin sheets of flexible light can come in an color & shape, are highly bendable, light-weight & ultra-thin, and can be reflective or transparent. The Lyteus pilot line makes them available in small series well before mass manufacturing and helps with system level integration & design choices. This allows our customers to develop new products well ahead of the market. In market segments like sports & leisure, and many more.
13:15-13:45
How brands like New Balance and Garmin increase their sales hand in hand with retailers on-and offline: platform economy in sports industry (de)*
Marc Mombauer, loadbee GmbH

Table of contents:
What does the costumer want?
Best product presentation at every POS: What´s the problem?
How the loadbee platform allows a consistent product information
How retailers and brands sell more online: 20 percent conversion rate uplift with New Balance @ 11teamsports.de
How retailers and brands bridging the gap between on- and offline: Examples with Deuter, Viking and Garmin
Summary
13:45-14:15
Sports behavior and sports shopping behavior in a digital world (en)*
Karsten Hollasch (Deloitte GmbH)
Presentation of the results of a representative primary study by Deloitte on the digital sports behavior and sports buying behavior of Germans with regard to new technologies, apps and digital applications including a derivation of strategic implications for the sports retail market.
14:30-15:30
DISCUSSION with experts: Digital Transformation & Future of Retail (en)*
Martin Kempkes, Chief Retail Officer, Intersport
Dr. Oliver Pabst, CEO, Mammut Sports Group
Hernando Moncaleano, Amazon
Karsten Hollasch, Deloitte GmbH
Matthias Schulte, CEO Tradebyte Software GmbH
Presenter: Mareike Scholze, iXtenso - Magazine for Retailers
How should retailers and brands react to the digital transformation? How can stationary retail see the digital transformation as an opportunity and benefit from it in a market where online business is booming? What do the stores of the future look like and what is the golden path for retailers and brands to succeed in a digital world?
09:15-09:45
Motorcycle garment industry in the change of time (en)
Stefan Held, Held GmbH

How to connect safety and digitization usefully
- Motivation to choose Lectra
- Advantages of digitizatio
- Dangers and how to avoid them
- Planned implementation

10:00-10:45
DISCUSSION: Influencer Marketing in Sports & Fitness - Opportunities of influencer communication in the communication mix. Discussion with experts. (en)
Andreas Bersch (Brandpunkt)
Sandra Mastropietro (freelancer)
Jan Erik Kruse (ASICS Europe b.V.)
Influencer marketing was one of the buzzwords on the 2017 digital agenda. In 2018, it's all about professional implementation, measuring success and ROI. The lecture will highlight cooperation models and campaigns.
11:15-11:45
Sensory Retail Profiling: Point of Senses (POSe) -
5 Senses and Digitalization in Retail (en)*
Markus Eckhardt, me+ Akademie & Agentur GmbH
Combining innovative and intelligent the clients perception with digital contents is a key value for future Retail. Out of the clients perceptive view Markus Eckhardt (Sensory Retail and Product Profiler, me+ Akademie und Agentur GmbH) speaks about profiling Retailer and Brands for a sensory future.
With a university degree in psychology of learning, motivation and perception Markus Eckhardt has a longterm management and leadership expertise. He has written a main work about how to prevent customer loss (Drop-out). Besides, he is sports scientist with an empiric work intensely dealt with motivational aspects of the generations X and Y. Over 20 years he was International Sales Executive for international Brands. With his own Swiss based Academy Markus Eckhardt works on the sensory future of Retail, Products and Brands.
12:00-12:30
Wearable sensors for mobile monitoring of physiological parameters (en)*
Christian Hofmann, Fraunhofer Institute for Integrated Circuits IIS

Vital parameter monitoring is a essential issue in many applications: patient monitoring, worker safety, performance analysis, sports and sparetime activities. Fraunhofer IIS has done research and development on body worn and textile integrated sensor systems that easily enhance physiological monitoring in mobile application scenarios.
12:45-13:15
Connecting Brands with Runners (en)*
Alba Vazquez, Runister Private Ltd.

Combining primary market research and behavioral data in the running industry. Runister is a unique mix of sport and market research. We bring together: motivation, game, health, and innovation. Our passion is to improve and boost the communication between brands and runners. Runister's primary market research and real-world data combination can help you better understand your consumer and positively influence your product development. We pair for you survey results, with runner's behavioral data to help you reach the most challenging targets.
13:15-13:45
Digitalised, not digital - what the Shopsumer really expects from Retail (en)*
Martin vom Stein, The Shopsumer Institute

Digital touch points have had a vital influence on the evolution of the Shopsumer Journey in the recent past. However, this does not mean everything digital truly enhances his shopping experience. On the contrary, he is becoming more selective in the broadest sense. This lecture is all about understanding what will really be important for the Shopsumer and how you can efficiently impact his decision-making process. 
14:00-14:30
The Patient as CEO (en)*
Robin Farmanfarmaian

How the future of health promotes patient autonomy The convergence of accelerating technology enabling the healthcare consumer to be the key decision maker, executor, driver and ultimately the one responsible on the healthcare team. Patient empowerment through technological advancements including wearable technology, sensors, point-of-care diagnostics, 3D Printing, Tissue Engineering, VR, drones, power of the crowd, data, networks, artificial intelligence and robotics - these are some of the accelerating technologies set to fundamentally change healthcare and allow the patient to be in control of their own health.
14:30-15:00
Profit through personalisation: the Roland retail concept
Rossella Barbizzi, Roland DG
Personalised sports equipment and apparel is an enormously creative and profitable market. Learn how you can gain access by harnessing digital technologies to profit through personalisation. The trend for customised sports equipment and apparel continues to grow. The move from mass production to mass personalisation across a wide range of products is creating an exciting consumer experience, and represents incredible potential for retailers and brands to increase their profit margins and attract new customers. In this informative and inspirational presentation, discover the possibilities of customisation and how innovations in Roland DG technology are opening up lucrative investment opportunities for all kinds of sports businesses, from manufacturers to retailers.
15:15-16:30
"Your Winter. Your Sport. Symposium: "Experience onsnow – communicate online." (de)
Key speech by Prof. Ralf Roth, German Sports University Cologne.
Discussion with experts from the sports good industry & "Dein Winter. Dein Sport." patrons.
How is winter sports in Germany doing? Answers are provided by the study "Wintersport Deutschland 2.0". The Deutsche Sporthochschule Köln, led by Prof. Ralf Roth, has compiled extensive basic information on behalf of the Foundation for Safety in Skiing and presents the final report at ISPO Munich. The representative study, which surveyed over 4,000 people in a two-step process, providesan up-to-date inventory and offersconcrete insights into consumer expectations and behaviour.The results are positive. However, a central task for the entire industry remains: to inspire children, young people and adults for an active life ONSNOW. Very concrete and real. An important role is played by the communication of all participants. Both, among each other at the ISPO Munich trade fair or throughout the year via the various digital ISPO channels, as well as directly with the end consumers. The latter is increasingly taking place ONLINE nowadays. In addition to the associations - German Ski Association, German Ski Instructors Association and Snowboard Germany -as well as manufacturers and retailers, active and former top athletes also play an important role. This is discussed by experts and athletes. Impulse Prof. Ralf Roth, Deutsche Sporthochschule Köln: Facts and figures: the Germans and their winter sports -Results of the study "Wintersport Germany 2.0" Followed by a discussion with leading representatives from the sporting goods industry and Dein Winter. Dein Sport Ambassadors.
Afterwards discussion with
Wolfgang Pohl (President Deutscher Skilehrerverband)
Andy Schimeck (President BSI & CEO Marmot)
Christophe Weissenberger (CEO uvex sports group)
Bene Mayr and Anke Wöhrer (Dein Winter. Dein Sport. Ambassadors)
Moderation: Alexander Schwer (TOC Agentur für Kommunikation GmbH & Co. KG)
16:45-17:15
Unleashing the power of digitalization in the sporting goods industry (en)
Magnus Edholm, Siemens

The magic of the digital twin. The digital transformation of the producing economy is gaining momentum. In almost all sectors, consistent digitalization of all processes leads to more flexibility, efficiency, and quality, which yields sustainable competitive advantages. It enables new opportunities for value creation, innovative business models, and trendsetting forms of cooperation. The technical prerequisites for the implementation of Industrie 4.0 are readily available with the Siemens Digital Enterprise.
10:15-10:45
The connected store (en)
Dominik Brokelmann, Brodos AG

How traditional brick-and-mortal retail can win the clash of channels. Consumer behaviour is rapidly changing and we are doing more and more of our purchasing online. Amazon & Co. are have a devastating effect on traditional "bricks-and-mortar" retail. It is small and medium retailers as well as buying cooperatives, and their respective landlords, who are raising the alarm. The "Connected Store" demonstrates why consumers have started combining online and of ine channels a long time ago, and how "bricks-and-mortar" retail needs to adapt in order to stay relevant.
10:45-11:15
Innovation Storytelling (en)
Sara Canali, Creative Consulting
How to build stories with impact for digital media
The power of story
Designing signature stories to inspire and lead
Digital media: Grab attention and engage
Social media plays a highly valuable role by circulating signature stories online and getting customers and supporters to spread those stories and their messages to friends and contacts. As storytelling is really a great tool for businesses seeking to connect with their customers and employees, it is particularly important to be aware how to build those stories without wasting resources and to generate the desired impact.
11:15-11:45
comdirect bank - Next Level Marketing by Disrupting Fan Experience in Sports through Digital Innovation (en) 
Eduard Gerlof, comdirect bank AG
comdirect applies beach and indoor volleyball as communication platform to strengthen its brand positioning as the innovation leader in banking by enabling the introduction of disrupting innovations in the sport boosting fan experience. 
12:00-14:00
"Fitness influencer or professional athlete?" - Brand management by and with athletes in times of digitalization. Discussion organised by the University Bayreuth. (de)
Maximilian Jagsch, SWOX
Karin Lechner, Nine&One
Moderation: Maximilian Stieler, Universität Bayreuth
Digital media offer athletes and brands great opportunities for presentation and marketing. This raises the question of how such brand appearances can be controlled and integrated into brand management. In addition, the demands on individual athletes are also increasing: how can the athlete reconcile (digital) marketing and his sport? Where does the content come from? What opportunities and risks arise? These and other questions should be treated.
14:15-14:45
Digitalize or die in the textile world (en)
Anton Schumann, Gherzi Textile Organization

The industry will change … again…
The first industrial revolution began within the textile industry more than 200 years ago. But where does the industry stand today amid the fourth iteration of that revolution? What business models are there and what can digitalisation offer? How can added value and value chains be developed, and where are the opportunities and risks for the textile industry? Finally what would happen if the textile industry missed Industry 4.0 options?
15:00-16:30
ISPO Academy Trainee Project: Digital Skiboots – Bootfitting of the Future. (de)
Reto Rindlisbacher, TAILORED FITS AG
Gerd Bittl-Fröhlich, sportsella e. K.
The ISPO Academy Conference is part of the world's largest trade fair for sporting goods and sports fashion. You have free access with your ISPO ticket.
Further information about our speakers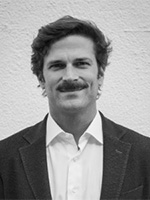 Jorge de Juan is the Marketing and Sales Director of Gestoos. He speaks about the following: Gestoos - Sportmas. Turn your store screens into an interaction hub that augments consumer appeal, dwell time and conversion, while capturing critical demographics data of users.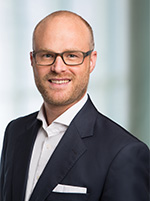 Philipp P. Prechtl has been working as practice leader for the sports, fashion and lifestyle industry with Dr. Wieselhuber & Partner since 2015. Prior to that, he was responsible for the international Jack Wolfskin retail and franchise activities. Further career positions were as Retail manager with ALDI Sued and the management consultancies Accenture and EY.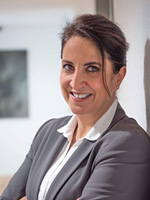 Eva Janich found her company 4moreE GmbH six years ago, a consulting boutique offering sales and marketing strategy, process optimization and training. For customers like Mammut, Codello or Cecil et al, 4moreE consulting developed customer-individual multichannel sales strategies, optimized inhouse processing as well as modern and IT-based market- and customer-handling. Complementary trainings allowed a fast everyday execution.
After studying business administration in Germany, England and France, Eva worked in different Management positions in both Sales and Marketing for brands like Absolut Vodka, Jim Beam, Bionade and Davidoff. Before building up her own company, she worked as the Senior Head of Marketing & PR Germany at PUMA SA and as Group Marketing Director at Biella Group in Switzerland. Eva Janich is certified Trainer and CRM Professional.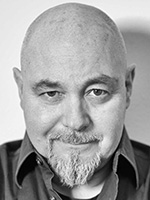 Prof. Dr. Karl Peter Fischer is a certified psychologist Univ. and his doctorate from the Ludwig-Maximilians-University in Munich. Today, he heads the IUN Institute for Online Communication and is a professor of market and advertising psychology and online communication.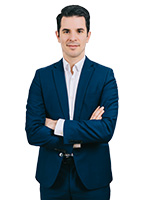 Lorenz Beringer is the founder and managing director of LOBECO GmbH. Before LOBECO, he worked as Head of Social Media and CRM at FC Bayern Munich. In May 2014, Lorenz Beringer founded LOBECO, a marketing firm with an emphasis on social media and digital strategies. LOBECO has offices in Munich, Shanghai and Zurich with around 70 employees in total. The firm supports premium brands such as FC Bayern Munich, Paulaner, BMW, HypoVereinsbank and the CSU with global brand building.
LOBECO also has a special focus on winter sports; consulting clients like Viessmann, BOGNER, Primaloft and a selection of athletes on the strategic positioning of their brand on digital platforms. Additionally, LOBECO is the official digital partner of the German Ski Association.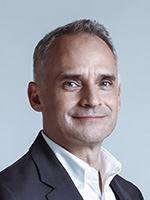 Karl Wehner was appointed Managing Director Germany, Austria, Switzerland, Turkey, Eastern Europe in July 2017. Karl is responsible for helping partners across key European markets access the Alibaba Ecosystem and brings over fifteen years of experience in the digital commerce space to the role. Karl started his e-commerce career at Amazon Germany in 1999, where he launched and managed the Amazon Marketplace business and was also responsible for the launch of Amazon's co-branded credit card. Before joining Alibaba, Karl successfully built a 3rd party marketplace for Takealot.com in Cape Town, which has become SouthAfrica ́s largest e-commerce company.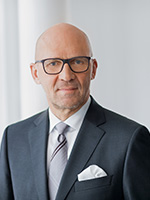 Klaus Dittrich (born in 1955 in Gauting near Munich) has been Chairman and CEO of Messe München GmbH since January 2010. In this role he is also responsible for the overall management and coordination of the Messe München Group.
For the entire curriculum click here.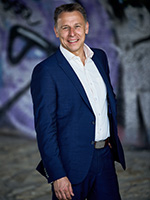 Tobias Ranzinger is a German presenter and journalist. He studied Communication Science at the LMU Munich and graduated in 1995. Afterwards he stayed for 3 years in the USA. His professional experience: 10,000 hours of live moderation, radio and television (Bayerischer Rundfunk, ARD Alpha, 95.5 Charivari) and conception and presentation of numerous rounds of talks, on-and off-air.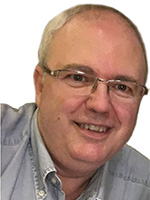 Passionate about all Retail aspect with more than 25 years in Sport and Fashion markets, managing brands as adidas, Barbour among others. Broad retail experience as Retail Director in adidas dealing with high level teams and building successful stories as the Bernabeu Real Madrid store. Now, as a consultant, I'm working on international projects to develop retail environments with a high technology component to drive specific solutions from operations to marketing.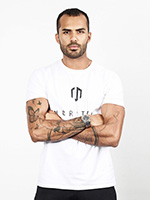 Rafy Ahmed, a native of Pakistan, grew up in Stuttgart, is founder and the creative head of MOROTAI and has always been a passionate athlete. But his passions are not only fitness, tennis and above all basketball, but also the designing of garments. After successfully completing his fashion studies in Pforzheim, he did not want to choose between sports and fashion, but to pool his talents. From this idea the new innovative sports brand MOROTAI was born. His vision is to simplify the lives of athletes, to motivate them and to create aesthetically pleasing sportswear. He has combined style, functionality and high quality to technologically optimize athleisure. All MOROTAI garments can be combined with each other, in a timeless design and in a simple color scheme - for the focus on the essentials. Focus on the athlete!
Gerhard Miller (48) is a Managing Director and Partner at CaperWhite, in charge of Consulting and Customer Relations. Since 2009, Gerhard has been focusing on the development and delivery of mobile business strategies for major corporations in the area of Mobile CRM, E-Commerce and Omnichannel InStore/Guided Selling. Gerhard has more than 20 years of experience in Management Consulting, Innovation Management and implementation of large-scale Software Systems in Retail, Industry and Financial Services. Previously, Gerhard was a Management Consultant and Executive, among others with Booz-Allen & Hamilton and at Heinrich & Partner, a leading IBM Business Partner. In addition, Gerhard worked as a Principal and Investor with Cipio Partners, a Venture Capital firm focused on Technology and Growth opportunities. Gerhard holds a Master Degree in Computer Science.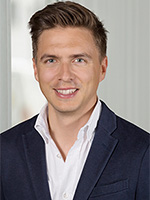 Jonas Wand (35) joined the founding team of FOURSOURCE as Chief Sales Officerat an early stage. He worked in the fashion and sportswear business for more than 14 years and contributes his know-how in sales, multi-channel management, e-commerce and marketing. The last few years, Jonas was part of the management team at Willy Bogner GmbH & Co.KG and responsible for the Brand Bogner Fire + Ice. He holds an MBA from the University of St. Gallen.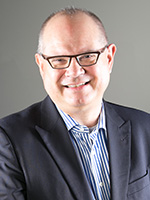 Wolfgang Mildner is Founder and Owner of MSWtechin Stein/Germany (www.mswtech.de). MSWtech supports companies and other organizations to find value in new technologies – especially printed and flexible electronics. Wolfgang was Managing Director of PolyIC (a leading company for printed electronics) from 2004 –2014. Before, Wolfgang Mildner worked in various business positions for Siemens (New business development, Business responsible for Industrial PC's, Failsafe PLC's and other). Wolfgang Mildner was responsible for a number of projects turning promising technologies into business. Wolfgang Mildner studied Computer Science at the Technical University of Erlangen.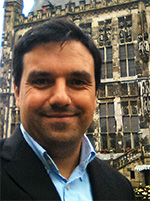 Miguel Ribeiro is currently the Smart Materials R&D Manager at CeNTI, focusing the development of hybrid electronics for integration in non-conventional substrates. He has been researcher and manager of several National and European R&D projects in collaboration with universities, R&D centers and industrial partners. During his professional path at CeNTI, he has been part of different R&D departments with different focuses, such as the development of non-conventional fibers and polymeric coatings, OLEDs forlighting applications, energy harvesting technologies and product validation and certification, giving him a valuable and multidisciplinary approach to technological problems involving complex environments.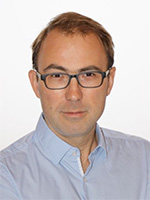 Ulrich joined Brewer Science in 2003. Over the years he has worked in different areas within Brewer Science and is currently supporting the growth of the sensors business unit. His career brought him around the world with longer stops in the US and Taiwan. Ulrich holdsa PhD in Physics from the University of Erlangen, Germany/CERN Geneva, Switzerland.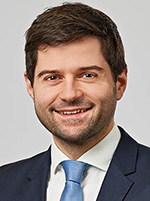 Robert Lindner started working in the field of organic electronics in 2011. During his PhD studies at the University of Mainz, his research was focused on novel coatings for electronic applications. After being responsible for the management of various international R&D projects in the plastics processing industry, he recently joined the OE-A (Organic and Printed Electronics Association), a working group within VDMA, and is responsible for the OE-A roadmap for organic and printed electronics and coordination of the working groups.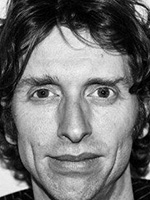 Erno Langendijk is managing director of Lyteus, the flexible OLED pilot line, and is contracted by Holst Centre as business development manager and project coordinator of PI-SCALE. Previously he worked as an R&D manager at Philips, TP Vision, and Amazon Liquavista on various display and lighting technologies. He has a PhD in Physics from Delft University.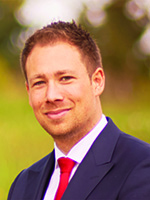 Marc Mombauer is the press officer of loadbee GmbH. Prior to his involvement in the mature start-up, the graduate sports scientist and trained TV journalist was among others. worked for ZDF, n-tv and RTL before joining the machine tool manufacturer TRUMPF as a press officer. Today, he is responsible for the entire press work and social media activities at loadbee and acts as a speaker.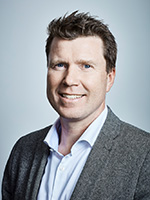 1991-1998: University Münster, first degree/diploma, Geography (main economy and law)
1998-2003: Internal Consulting, Head of Department Marketing for karstadtsport.com, other positions at Karstadt
2003-2006: Project Manager FIFA WC 2006 (Karstadt)
2006-2009: Head Event Retail & Merchandising Licensing (IIC - INTERSPORT Intern. Corp.)
2009-2013: Head of Marketing (IIC - INTERSPORT Intern. Corp.)
2013-2017: Senior Director Retail & Expansion (IIC - INTERSPORT Intern. Corp.)
2017-heute: Chief Retail Officer (IIC - INTERSPORT Intern. Corp.)
From 2006 Oliver was a member of the executive board at Willy Bogner KGaA in Munich and the general manager of various subsidiaries. His core responsibilities were all sales activities, incl. own retail and e-commerce. From 2002 until 2005, he was Managing Partner at Boards & More Holding SA, Montreux. Oliver started his career in 1993 at McKinsey & Company in Zurich. He is chairman of the supervisory board at Bergfürst AG, Berlin, and a member of the supervisory board Avenso GmbH (LUMAS and WHITE WALL), Berlinas well as Swisscommerce Holding AG in Switzerland.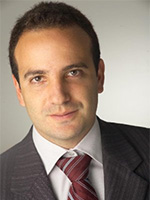 Hernando is a seasoned E-commerce Leader, Spending seven years in Amazon in the UK, Spain and Italy in different businesses: Sports, Home Improvement, Pets and Jewellery and Watches, as well as launching the Lawn and Garden business in Spain. Prior to Amazon, Hernando worked in FMCG in Strategy within PepsiCo in the UK and Latin America (Venezuela, Colombia, Peru and Ecuador). Hernando also has experience in Regulation and Consulting (PwC and WICS) Hernando holds an MBA from London Business School and is an Economist from UCAB.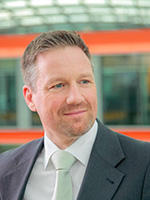 Karsten is a German Financial Advisory Partner and focus on transaction advise for corporate and private equity clients. Heads the industry consumer business including retail for Deloitte in Germany and is part of the global leadership team in this industry. Furthermore, Karsten is responsible for German Sport Business Group.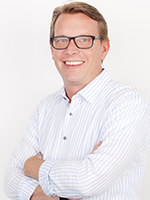 Matthias Schulte (44 years) is since 2010 CEO of Tradebyte. He is from the German town Stuttgart and also founder of EVITA, a brand for exclusive, handmade women's shoes.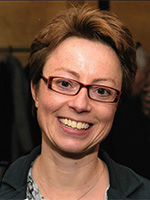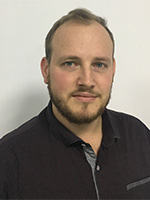 Stefan Held, born 1986, has an education as a textil technician at Clothing College Aschaffenburg. He startet 2010 as Product developer at Held GmbH. Since 2011 he is the Head of Product development.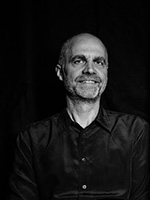 Andreas Bersch is the founder of the digital agency Brandpunkt and the Influencer Marketing Conference INREACH, which was launched in 2015.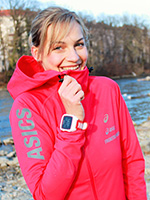 ASICS FrontRunner, Author of "Läuferleben", Running Journalist, Traveller, Marathon Runner, TransAlpine Finisher 2016 & 17, Running-, Fitness- & Mentalcoach
Instagram: running.sandra (22,6k)
Facebook: sandra.mastropietro.running.training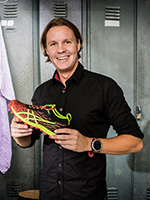 Jan Erik Kruse is Digital Community Manager at ASICS, Strategic Director of the entire Community Strategy in Europe, Founder and globally responsible for the ASICS FrontRunner Community, and a team of approximately 30 community managers and 700 brand ambassadors. Jan Erik has finished more than 50 marathons, 6 Ironmans and several Ultraraces.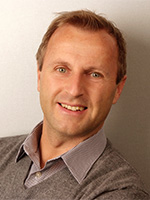 With a university degree in psychology of learning, motivation and perception Markus Eckhardt has a longterm management and leadership expertise. He has written a main work about how to prevent customer loss (Drop-out). Besides, he is sports scientist with an empiric work intensely dealt with motivational aspects of the generations X and Y. Over 20 years he was International Sales Executive for international Brands. With his own Swiss based Academy Markus Eckhardt works on the sensory future of Retail, Products and Brands.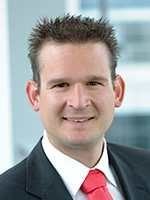 Dipl.-Ing. Christian Hofmann studied Electrical Engineering at the Friedrich-Alexander University Erlangen-Nuremberg and at Universidad Politécnica de Madrid from 1999 to fall 2005. He did his minor thesis and major thesis both at Fraunhofer IIS in the Department for Image Processing and Medical Technology. From fall 2005 until spring 2008 he was active as scientific assistant, focusing on the development for embedded devices, i.e. development of hardware and firmware for body worn sensors. Since 2008 Christian Hofmann is coordinating the research team Medical Sensor Systems on strategic and technical level. He is in close contact with scientific institutions and industry partners, preparing both, public funded research projects and customer specific RnD services to the industry.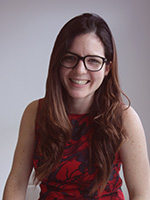 Alba Vázquez is the CEO and co-founder of the Runister app (www.runister.com). She's been working on the company since January 2016. With a master degree in Industrial Chemistry and over six years experience in research and international sales, today her main goal is to keep growing the Runister app in order to lead it to success. Alba brings energy, happiness, and passion to the company and helps customers reach their targets.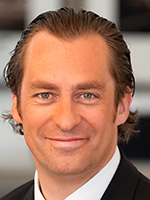 - Degree in Business Administration from University Saarbrücken and Management Programme at IESE
- 11 years in international Marketing and Sales functions at Henkel
- Founded The Shopsumer Institute in 2007, celebrating its 10th anniversary this year
- The Shopsumer Institute focuses on Efficiency in Activation along the Shopsumer Journey in Retail, Consumer Goods and Pharma
- Author of books "The Shopsumer Revolution" (2008) and "WhatsApp Retail" (2016)
- Associate professor at various business schools
- International consulting experience with companies such as Nestlé, Lindt, Luxottica, Bonduelle, Danone, Bacardi, Pernod Ricard, Payback, Tchibo, Desigual etc.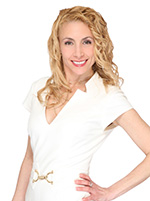 Robin Farmanfarmaian is a professional speaker, author, entrepreneur and angel investor, specializing in companies with the potential to impact >100M people with the intersection of technology in healthcare. Currently Robin is an investor and VP at Invicta Medical, a medical technology company focusing on sleep apnea; VP at Actavalon, curing cancer by repairing p53; Strategic Relations at MindMaze, VR for stroke and brain injury; and Co-Founder and Board of Directors of the Organ Preservation Alliance, catalyzing breakthroughs in cryopreservation and tissue engineering for organ transplants. Previously she founded Morfit and Exponential Medicine at Singularity University. Her best-selling book, "The Patient as CEO", can be found on Amazon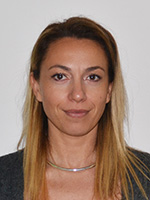 Based in Italy, Rossella Barbizzi is the Sales Representative for Retail & Foreign Markets at Roland DG Mid Europe. With experience covering digital print, fashion, luxury and travel retail, Rossella has helped organisations across the word achieve sustainable growth.
Roland DG was founded in Japan in 1981 and continues to lead the market in digital printing innovations, constantly developing new solutions for forward - thinking businesses.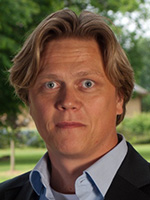 Magnus Edholm is holding the role as Head of Marketing for the Digital Enterprise in discrete industries at Siemens. Magnus has been working for Siemens PLM Software since 1999. Prior to starting his career at Siemens he was working in Sweden as a consultant in the automotive industry. During more than 20 years in the PLM business he has been working in various industries across the whole of EMEA in pre-sales, post-sales and marketing roles. Magnus studied integrated product development engineering at the University of Skövde in Sweden.
Dominik Brokelmann is the founder and CEO of the Brodos group. The group headquarters are based in Baiersdorf (near Nuremberg), with branches in Berlin, USA, Hong Kong and Russia and a development center in India. Dominik Brokelmann started to import cordless phones from the USA and China and sell  them in his store in Nuremberg whilst still studying to become a mechanical engineer. Over the course of more than 20 years as an entrepreneur, he and his team have made Brodos one of the largest and most important distributors of mobile communications in Germany. With his visionary mindset, Dominik Brokelmann is the author of numerous blog contributions and often speaks at industry events. Over the years, his connections to top management in the industry, both as an important business partner and as a supplier to all types of retail businesses, have allowed him to gain an in-depth view of the  transformation taking place in the retail sector.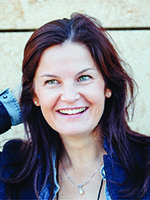 Since 2016 Sara Canali drives her own company as a Strategic Consultant for Innovation. She also runs Product Consulting Projects within the Sports & Outdoor industry as well as trainings on design thinking and innovation processes. Before that she lead the R&D, Product management, design and innovation area for Odlo International AG in Switzerland. Other stations were The North Face and H. Baumgartner Fashion Consulting. Since 2017 Sara holds a Master Certificate from Stanford GSB on Corporate Innovation. She has 15+ years of experience in sports, outdoor and fashion industry with globally distributed brands across the entire value chain.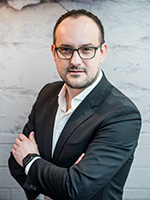 Eduard Gerlof, Sr. Vice President Markting joined comdirect bank mid 2017. Before he worked for Axel Springer/BILD-Group in different executive management positions. Within the comdirect he is responsible for Media and Marketing Communications, Brand Management, Experiential Marketing and Customer Intelligence & Analytics.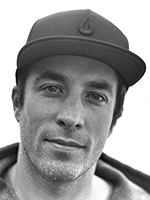 Maximilian Jagsch is the founder and CEO of SWOX. The entrepreneur has many years of experience in marketing and consulting, for example at Playboy or the BURDA Lifestyle Community. During a surf trip to the Australian west coast in 2009, he noticed that there is no sunscreen that can withstand the extreme conditions in the water and reliably protects his skin against aging and damage. The idea was born to develop a sunscreen adapted to the needs of ambitious athletes, especially for surfing, snowboarding and all other outdoor activities. The passionate surfer and snowboarder now lives near the best powder spots of the European Alps in Munich.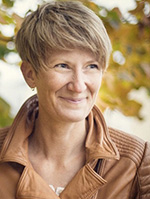 Karin Lechner is co-founder and managing director of NINE & ONE, an international agency for management and sports marketing based in Salzburg. The graduate sports economist at the University of Bayreuth has been working for Red Bull in recent years, especially in the development of international athlete marketing programs with 500 athletes in more than 100 countries. Today she advises top athletes and brands with her own agency and is successful in the interface between athletes, brands and media with content productions.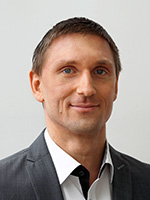 Maximilian Stieler holds a degree in sports economics from the University of Bayreuth and is now teaching and researching at the Chair of Marketing & Consumer Behavior at the University of Bayreuth. His main areas of research and teaching are sports management, service marketing and consumer behavior. In one of his current research projects, he examines the role of sponsorship as a source of funding for individual athletes.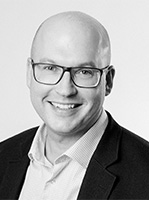 Anton Schumann is a textile entrepreneur, a partner and senior consultant within Gherzi Textil Organisation in Europe. As textile engineer and Master of Philosophy, Business Studies and Politics he looks back on more than 15 years of experience in the textile industry and here especially in the fields of textile finishing, technical textiles and outdoor. His most recent activities introduced him to the fields of sustainability, technology development and business segment innovation. As a consultant, coach and independent entrepreneur in the textile field the business aspect combined with a global understanding of the growing and permanently changing industry is the vital competence required to duly take chances but also identify risks in this globally growing field. The trends 'sustainability' and 'digitalization' will develop many chances and also risks in the coming years, which will change the industry from scratch.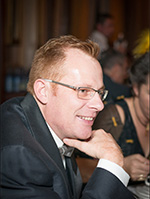 Born: 27.10.1965 in Lucerne, SUI
Graduated: 1990 University of St.Gall, SUI, lic. oec. HSG
Career: 1990: Export Marketing Manager Trisa AG, Triengen, SUI
1993: Marketing Manager Völkl (intl.) AG, Baar, SUI
2000: General Manager Völkl (intl.) AG, Baar, SUI
2005: Founding RR Sports Consulting GmbH, Stans, SUI
2008: Director Nordica, Tecnica Group Spa, Giavera, ITA
2016: Founding TAILORED FITS AG; Horw, SUI
Languages: German (native), fluent in Italian, English, French
Special Interests: Free Ride Skiing, Water Skiing, Mountain Biking, Movie Editing, 3d Designing & Printing
Living in: Lucerne, SUI; Family: since 1998 married with Sibylle Theiler; 1 daughter Carla, 16 yrs old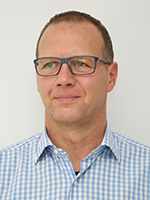 Gerd Bittl-Fröhlich (born in 1965) has more than 25 years of experience in the sports industry. After working for the Bittl Schuh + Sport GmbH for twelve years (6 of them as a managing director), the music lover launched yousports.com in Switzerland, a supply chain for sport retailers. In 2005 he founded sportsella - an online training platform for sport retailers accross all brands.