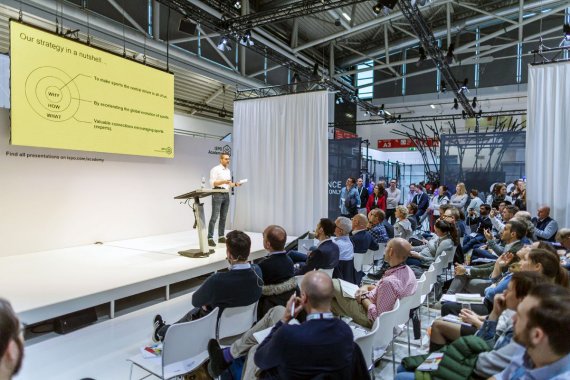 Programm ISPO Academy 2019
Sunday, February 3,2019— Future of stationary Retail & Retail strategies
11:00 – 11:25
Philipp Beck [Business Owner] & Marian Homburger [Projectmanager Fair, Retail, Sport] - atelier522 GmbH
Speech:
With sportive success strategies and emotional "oddities" to the perfect customer journey at Engelhorn Sports.
Details:
On- and offline - at all touchpoints along the Customer Journey. How can distinctive and tangible shopping experiences be created? With sportive strategies and "oddities" that are worthy enough to remain in the memory of the consumer.
Presentation Language:
English
11:30 – 11:55
Udo Latino [Managinig Director] - brodos.net GmbH
Speech:
Reinventing Retail - Omnichannel made easy
Details:
Digitalization makes shopping possible anytime, anywhere. Customers buy in the stationary shop, online from home or on the road via app and mobile devices. How retailers can offer their customers a cross-channel shopping experience with an omnichannel industry solution.
Presentation language:
English
13:30 – 14:10
Markus Naumann [Partner & Strategic Director] - child – studio für angewandte strategie gmbh
Speech:
The New Retail Reality - A New Role for Stationary Retailing
Details:
The future of retailing are not salespeople with iPads, but a new understanding of the role of stationary retailing in a world of same-day delivery. We show new role models in retail and explain why turnover per square metre is no longer a sustainable measure.
Presentation language:
German
15:00 – 15:25
Tim Böker [Co-Founder & CEO] - KOMMERZ-digitale Marken- & Einkaufserlebnisse GmbH
Speech:
Data Beat Instinct! - How brands and retailers use data-driven user experiences to discover, analyze and successfully transform customer desires into an excellent brand and shopping experience.
Details:
Nobody knows exactly what the customer's needs are and what he expects tomorrow. But you can measure it! Data-driven user experience design is based on facts and not on looking into the glass ball. Using best practices, Tim Böker will show how surprising the customer's wishes can be and how important data analysis findings are for an individual KPI-based user approach. With the "Try-Learn Fast-Build Bigger" principle he will show how to become better and more customer-oriented step by step.
Presentation language:
English
15:45 - 16:25
Ole Tangerman [CEO] - excentos Software GmbH
The future of digital customer interaction in mail-order businesses: Digital customer interaction in all channels with VAUDE excentos. 
Details:
How VAUDE utilizes the excentos technology to offer automated digital and personalized consulting and thereby increases customer service and brand experience.
Presentation language:
German
Monday, February 4, 2019—Digital Culture & Start-up Stage
10:00 - 11:00
Robert Lindner [Project Manager] - OE-A (Organic and Printed Electronics Association)
Speech:
Flexible and Printed Electronics for Electrifying Sportswear. Concepts, strategies and opportunities for the next generation of sporting goods.
Details:
Flexible sensors to measure your performance, integrated lighting for additional safety or self-heating jackets to increase your well-being. Organic and printed electronics stands for a revolutionary new type of electronics, which are thin, lightweight, flexible, robust and produced at low cost, from organic, polymeric or inorganic materials. The high degree of freedom of design requires a holistic approach in product design to enable this wide range of novel applications.
Presentation language:
English
12:30 - 13:15
Heiko Johannisson [Head of Sports] - eBay GmbH
Discussion:
Digital Culture - Evolution opportunities through digitalization
Details:
For a successful digital transformation, a strong digital strategy is critical. However, this requires a corporate culture that is conducive to its implementation. But what does digital culture mean? And how does a company get the culture in line with the digital strategy? There are various approaches for embedding a digital culture, such as restructuring or even creating new divisions. Only in this way can companies avoid risks and benefit from digitalization.
Presentation language:
English
Tuesday, February 5, 2019—Digital Marketing & Spotlight on China
10:00 - 10:25
Klaus Schwab [CEO] - Plan.Net Group
Speech:
Digital Change: The digitalization changes user behaviour and expectations. Utility and usability as success factors for sports marketing in the digital age.
Details:
User expectations, behaviour and purchase decisions significantly change in the digital age 
Usability and utility become success factors not only for digital sports marketing
What does that mean for planning, conception and development of marketing activities
Best Practices and Learnings
Presentation language:
English
12:15 - 12:40
Sebastian Buggert [Member of the Board] - rheingold institut GmbH
Speech:
Alexa, how do we shop in the future? How do buyers tick in 2025? Which customer expectations and requirements will shape shopping in the future? 
Details:
Consumers today are confidently taking advantage of a wide range of shopping offers. Depending on the type this can be very individual or even situation-dependent. Customer is already king before he enters the shop. This leads to enormously high expectations in all phases of the Shopper Journey. At the core is the shopping experience, which begins on the mobile phone and extends into product use, and which should fit both the brand and the situational shopping mood. 
Presentation Language:
English
12:45 - 13:10
Christof Babinsky [Managing Director] - ASG GlassFloor
Speech:
The future of sports flooring. Adaptable and interactive sports floors - a new field with great opportunity for audience engagement, presentation, interactive training, retail and play. 
Details:
Sports floors made of glass, with LED lighting copmponents built into the flooring system are revolutionising the way we see and perceive sports venues, as well as having an impact on architecture and retail environments. 
Learn about the opportunities of gamifying existing sports, introducing interactive training stages and making sports more exciting for the audience.  
Presentation Language:
English
13:15 - 13:30
Karen Dai & Elena Jasper [Exhibition Director] - Messe München
Welcome Speech - Spotlight on China
Presentation Language:
English
13:30 – 14:00
Benny Wu [CEO] - Beijing Carving Ski Sports Development Corp.
Speech:
China Ski Industry White Book 2018
Presentation language:
English
14:00 – 14:30
Jing Wang [CEO] - TOREAD
Speech:
What does the future of outdoor in Asia look like?
Insights into the outdoor market from a Chinese brands
perspective.
Presentation language:
English
14:40 – 15:00
Karl Wehner [Managing DirectorGermany, Austria, Switzerland, Turkey, Eastern Europe] - Alibaba Group
Speech:
It's a marathon, not a sprint - The Alibaba Ecosystem as Gateway to China for European brands.
Details:
Chinese consumers are different from their Western counterpart.  They are younger, "mobile only", more demanding when it comes to speed and quality of service - and, having more and more disposable income available, they want to upgrade their quality of life. Alibaba Group's B2C e-commerce platforms Tmall and Tmall Global can help European brands cater to the fast-growing Chinese market - by using advanced technology and what Alibaba calls "New Retail".
Presentation language:
English
15:00 - 15:40
Discussion - European sports clubs in China: How to build a strong brand.
Participators:
Björn Endter [Senior Director Strategic Marketing & Corporate Development] - FC Schalke 04 e.V.
Conrad Ziesch [Head of China] - ALBA BERLIN Basketballteam [ALBA BERLIN, one of Europe's most popular basketball teams, links Germany and China in the areas of sport, education, economy and politics since 2011]
Benedikt Scholz [Head of International Commercial & New Business] - Borussia Dortmund [Borussia Dortmund is one of Europe's leading football clubs]
Discussion Language:
German
Wednesday, February 6, 2019—New Talents
13:30 - 15:00
Discussion
New talents in the sports industy - Quo vadis?
The ISPO Academy Conference is part of the world's largest trade fair for sporting goods and sports fashion. You have free access with your ISPO ticket. Get your ISPO ticket online.
Speaker on Sunday, February 3, 2019
Philipp Beck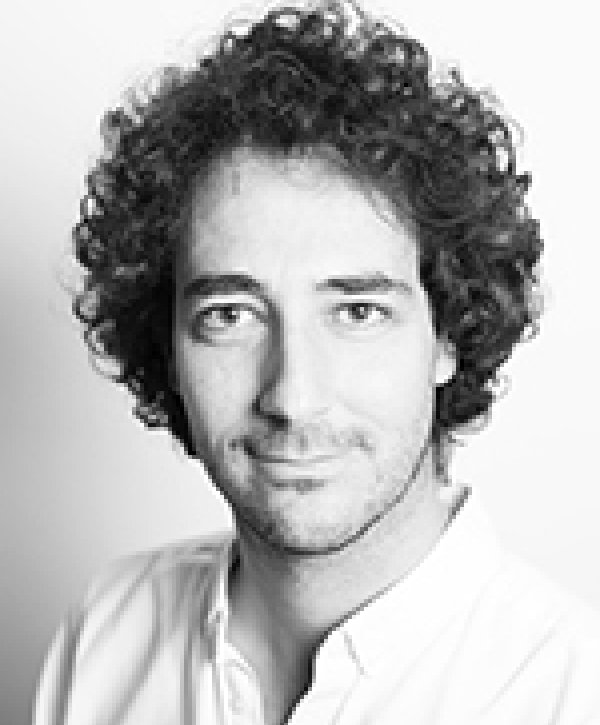 Philipp Beck
Business owner of atelier 522
2007  Foundation of atelier522 GmbH
2007  Diploma - Completion of architectural studies at Fachhochschule München
2006  Foundation of atelier v.uns
2002  Architecture Study at Fachhochschule München
Close
Marian Homburger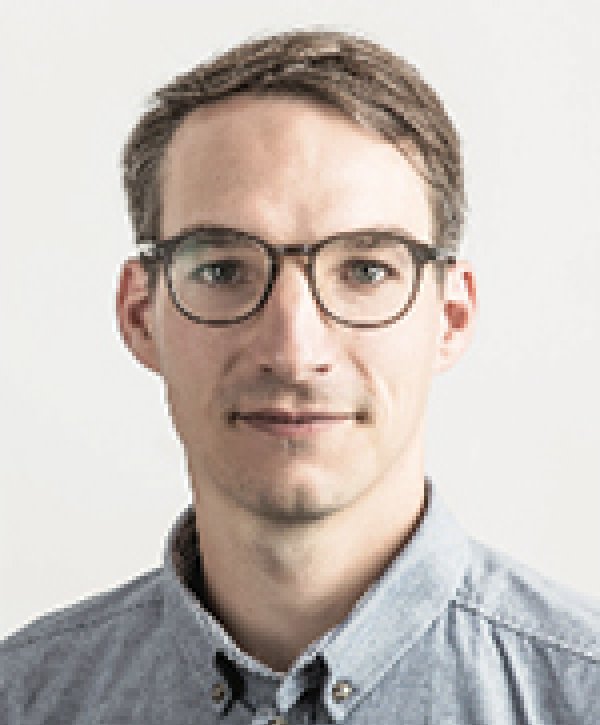 Marian Homburger
Project Manager Messe, Retail, Sport at atelier 522
B.A. Business Sports-, Culture- and Event management
M.A. International Marketing & Sales
Sales & Marketing Coordinator Europe K 2 Sports Europe GmbH
since 2018 Project Manager Messe & Retail atelier 522
Close
Udo Latino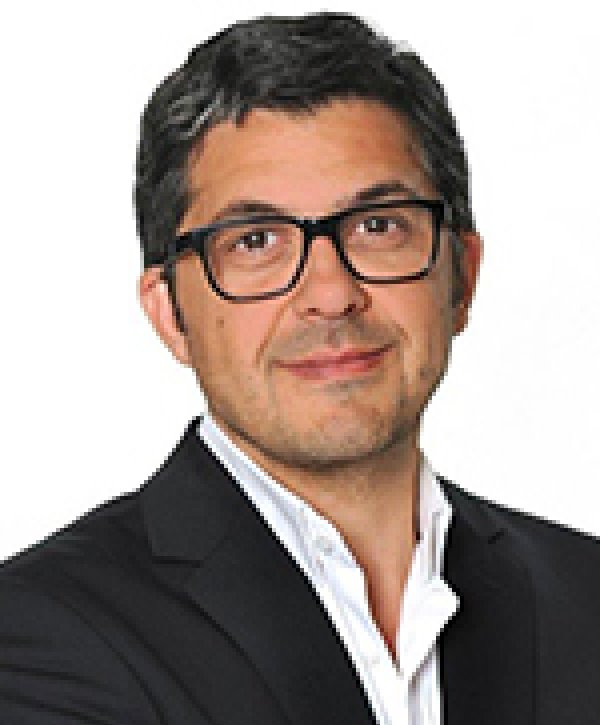 Udo Latino
Managing Director of brodos.net GmbH
Udo Latino is Managing Director of brodos.net GmbH and is responsible for the positioning, strategic orientation and internationalisation of the company. As a trade marketing expert, he previously worked as a marketing and strategy consultant for clients such as Stihl, Swarovski, Aral, Hewlett-Packard and Red Bull. As COO and partner of a renowned real estate company, he was also responsible for the international expansion of the franchise system. Today, Mr. Latino focuses on the impact of digital transformation on consumer behavior and the digitization of stationary retailer business models.
Close
Marcus Naumann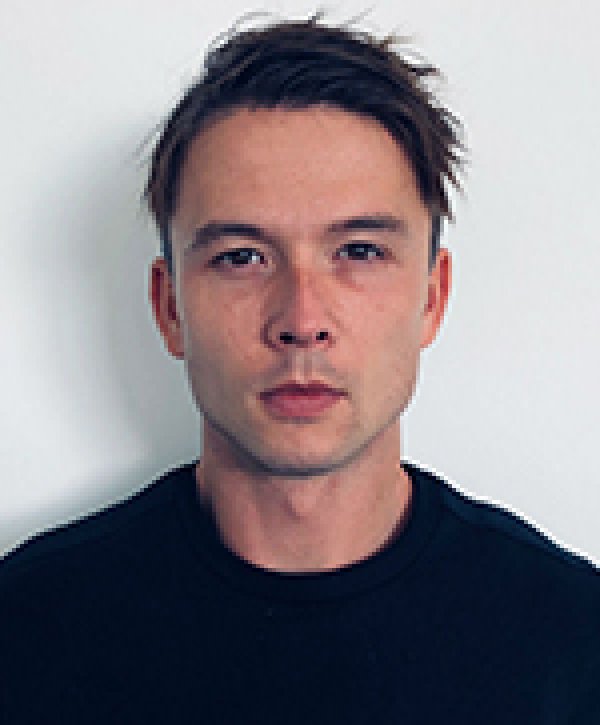 Marcus Naumann
Partner & Strategy Director of child
Marcus Naumann, 32, is Partner and Strategy Director of the management consultancy child in Frankfurt am Main and responsible for the content management of all clients. Prior to child, he spent 5 years at the American digital agency Razorfish, most recently as Head of Strategy Germany and was significantly responsible for the digital transformation of Audi, Nissan, ProSiebenSat.1 and DHL. As a classic career changer, he worked as a copywriter and theatre director.
Close
Tim Böker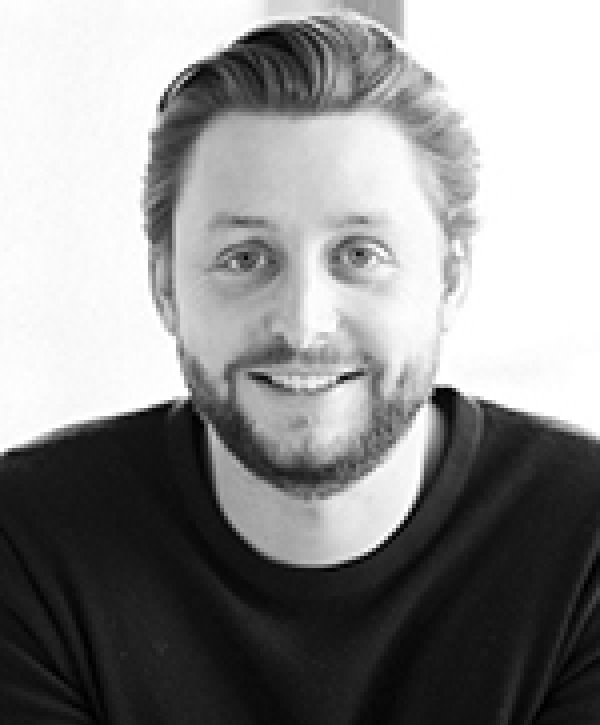 Tim Böker
Co-founder & CEO of KOMMERZ
Tim Böker is co-founder and CEO of KOMMERZ, the agency for digital brand & shopping experiences GmbH. Tim is an expert in user experience design and customer centricity for digital products and services. His innovative approach to eBusiness projects enables him to create state-of-the-art brand and shopping experiences. International companies from all sectors engage Tim as consultant for their online strategy, including sports brands such as Bogner, Borussia Dortmund or fashion labels such as Riani, SABU or Sheego. No other agency has received as many awards for their projects over the last three years as KOMMERZ. In 2018, KOMMERZ was honored as the "Design Agency of the Year" at the Shop Usability Award.
Tim is a frequent speaker at conferences and regularly holds guest lectures at Münster University of Applied Sciences and the Design Institute in Cologne. The communication designer is publisher and co-author of the book "750 Impulses for Online-Shops" which was published in 11/2018
Close
Ole Tangermann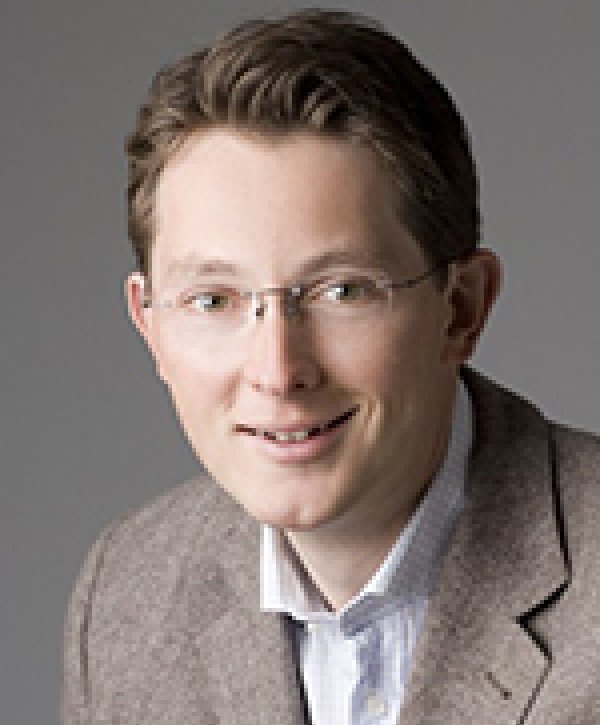 Ole Tangermann
E-commerce expert & founder of excentos
Ole Tangermann is an e-commerce expert and, with the excentos he founded, is driving the digital sales and customer service of the future. The industrial engineer has made excentos a market leader for intelligent online product consulting and many years of experience from working with leading global companies in the brand environment and retail. He has digitized sales processes in numerous international teams and projects and ensured that a customer-oriented dialogue between companies and consumers is established through online product consulting.
Before his time as an entrepreneur, Ole studied at the TU Berlin and the UBC in Vancouver and received his doctorate, worked in the automotive industry and developed logistics systems. Ole is an enthusiastic musician (classical and jazz piano) and sportsman (cycling and triathlon). He lives with his family in Potsdam near Berlin.
Close
Speaker on Monday, February 4, 2019
Robert Lindner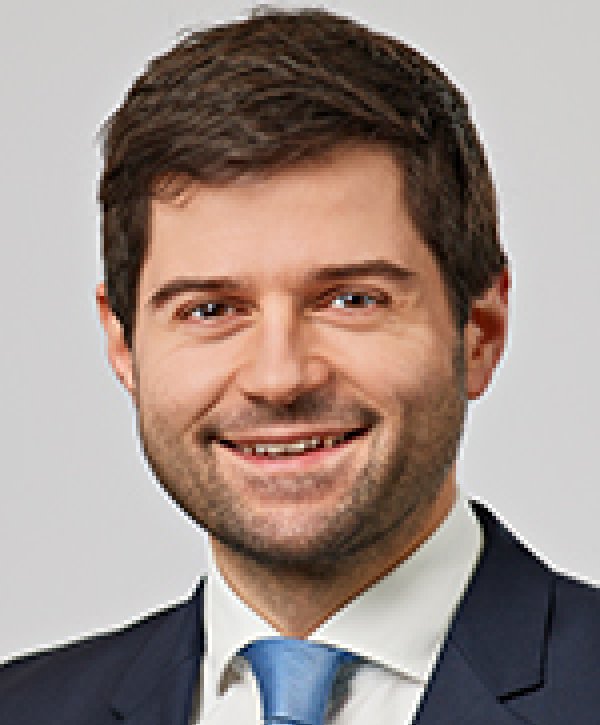 Robert Lindner
Project Manager at OE-A (Organic and Printed Electronics Association)
Robert Lindner started working in the field of organic electronics in 2011. During his PhD studies at the University of Mainz, his research was focused on novel coatings for electronic applications. After being responsible for the management of various international R&D projects in the plastics processing industry, he joined the OE-A (Organic and Printed Electronics Association), a working group within VDMA, and is responsible for the OE-A roadmap for organic and printed electronics and coordination of the working groups.
Close
Heiko Johannisson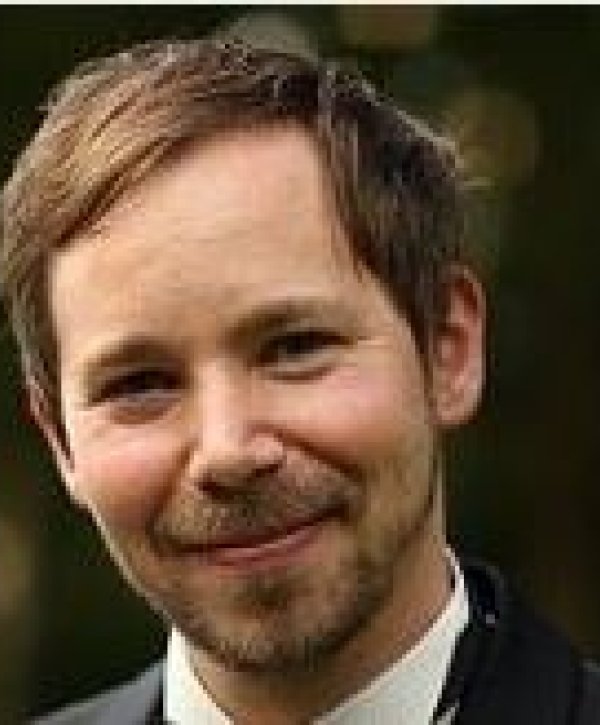 Heiko Johannisson
Head of Sports at eBay GmbH
married, 2 kids
living in Berlin-Zehlendorf
studied in Hamburg and Münster
master degree in Philosophy, Economic Policy and Political Science
9 years with Bertelsmann before joining eBay in 2011
several responsibilites in Business Development Teams
taking leadership for Fashion Account Management Team in 2015
since 2018 Head of Sports, reponsible for B2C business in Sports & Lifestyle categories on eBay.de
Close
Speaker on Tuesday, February 5, 2019
Klaus Schwab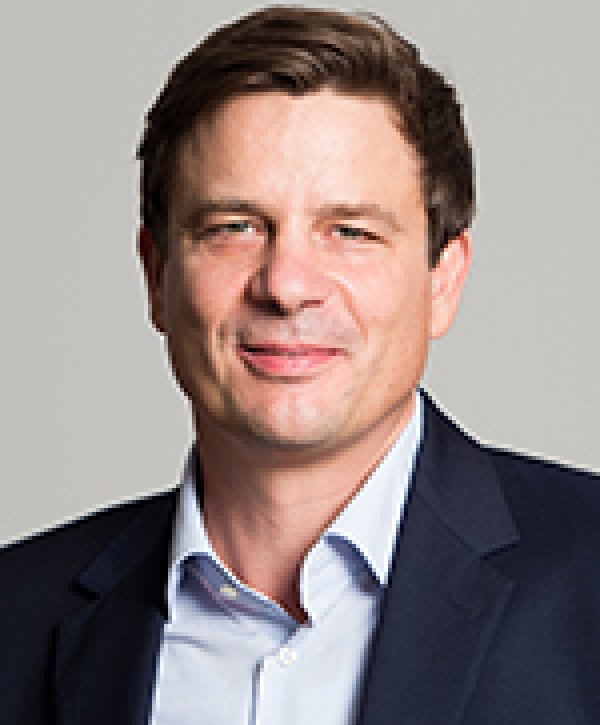 Klaus Schwab
CEO of Plan.Net Gruppe
Schwab, born 1971, studied media and law in Hanover. Since September 2016, he has headed the Plan.Net Group as Managing Director and Partner. Schwab not only has many years of experience in the agency industry, but also in strategy consulting and in the field of digital transformation. As a "Digital Aborigine" at Plan.Net, he advises clients on how they can operate successfully today in the digital age and how they can secure and expand their future viability for tomorrow.
Schwab is a frequent interview partner of WirtschaftsWoche or Capital and is active as a lecturer at the Bauer Media Advertising Academy as well as with keynotes or as a speaker at Effizientag or BVDW formats. He has published various articles on brand management in the digital age and user centered thinking and has been a lecturer and guest lecturer on these topics.
Close
Sebastian Buggert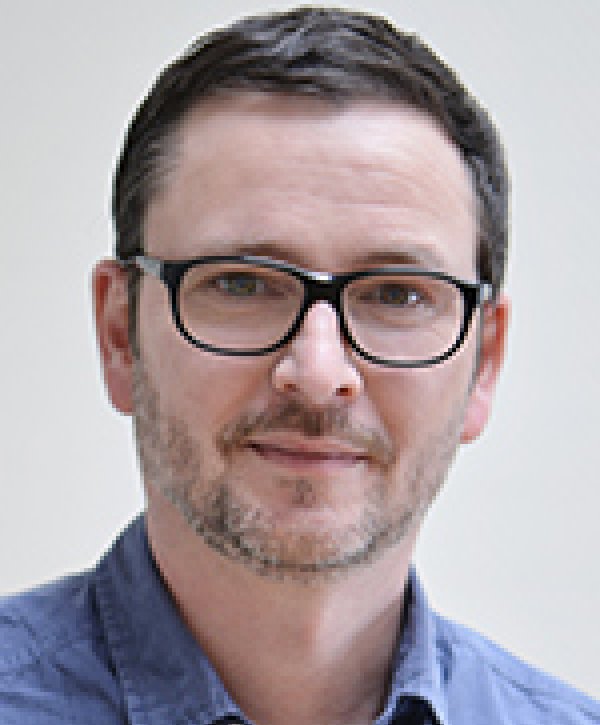 Sebastian Buggert
Member of the Board at rheingold institut GmbH
Sebastian Buggert, Member of the Board at rheingold institute.
Chief Innovation Officer, Psychologist, Qualitative Market Researcher and Speaker.
Research focus: National and international research in sectors such as media, digital transformation, retail and service business, telecommunications, etc. 
Close
Christopf Babinsky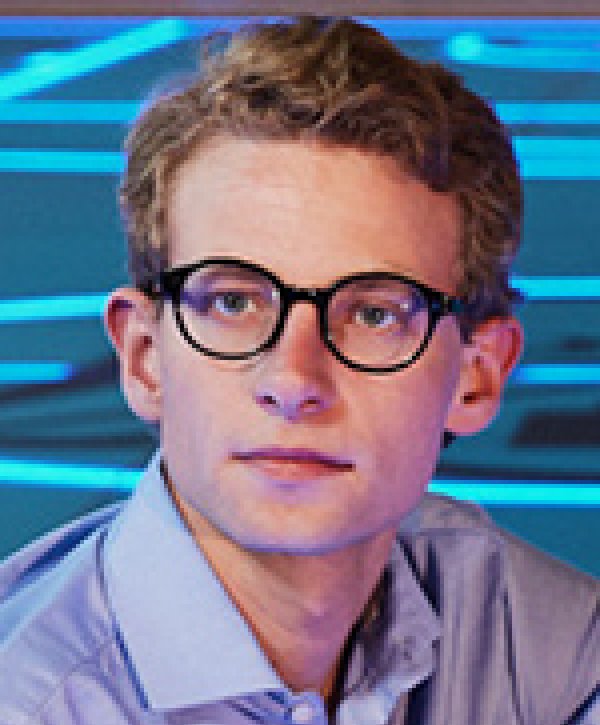 Christopf Babinsky
Managing Director at ASB GlassFloor
Christof Babinsky, Managing Director of ASB GlassFloor
studied Business and Management (BA hon) in Bath, UK. Following his studies he lead the marketing department of a medium-sized manufacturing business in Yeovil, UK. In 2012, Christof decided to come home and become part of the family business that had its main focus on the manufacture and distribution of ASB SquashCourts (world market and innovation leader).
2013 ASB GlassFloor is introduced to the market and recived as the most innovative sports surface world wide.
2015 ASB LumiFlex is introduced as the world's first video sports floor.
2018 the brand ASB Architectural is formed (Plein Sports, Dell and Microsoft are clients)
2019 ASB LumiTrax, the first interactive video sports floor is presented at ISPO 2019
Close
Elena Jasper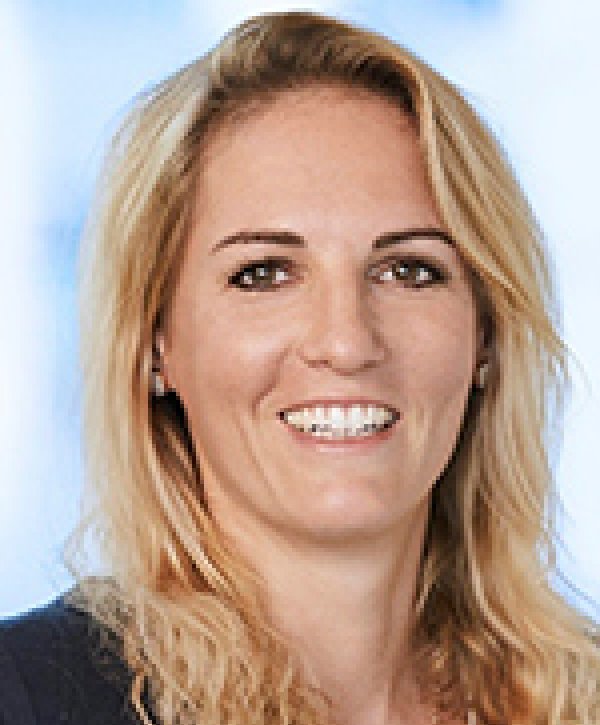 Elena Jasper
Exhibition Director ISPO Beijing & ISPO Shanghai at MESSE MÜNCHEN GMBH
Close
CEO of Beijing Carving Ski Sports Development Corp.
Close
Karl Wehner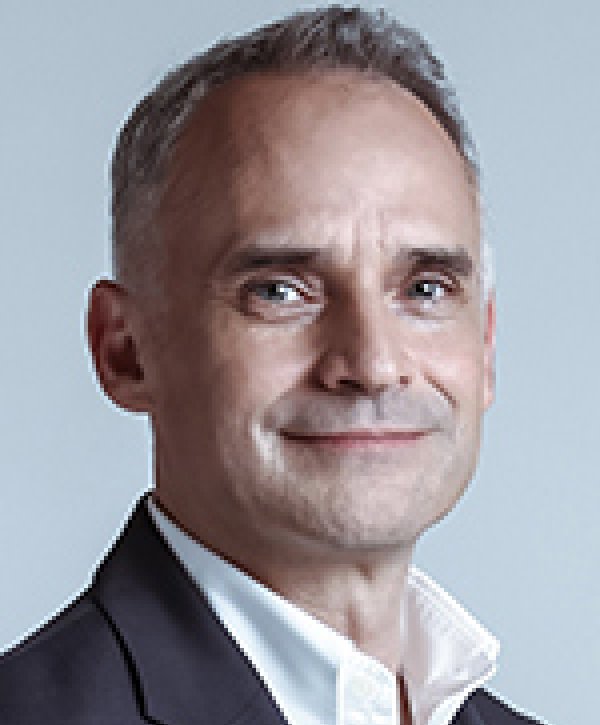 Karl Wehner
Managing Director Germany, Austria, Switzerland, Turkey, Eastern Europe at Alibaba Group
Karl Wehner was appointed Managing Director Germany, Austria, Switzerland, Turkey, Eastern Europe in July 2017.
Karl is responsible for helping partners across key European markets access the Alibaba Ecosystem and brings over fifteen years of experience in the digital commerce space to the role.
Karl started his e-commerce career at Amazon Germany in 1999, where he launched and managed the Amazon Marketplace business and was also responsible for the launch of Amazon's co-branded credit card.
Before joining Alibaba, Karl successfully built a 3rd party marketplace for Takealot.com in Cape Town, which has become South Africa´s largest e-commerce company.
Close
Björn Endter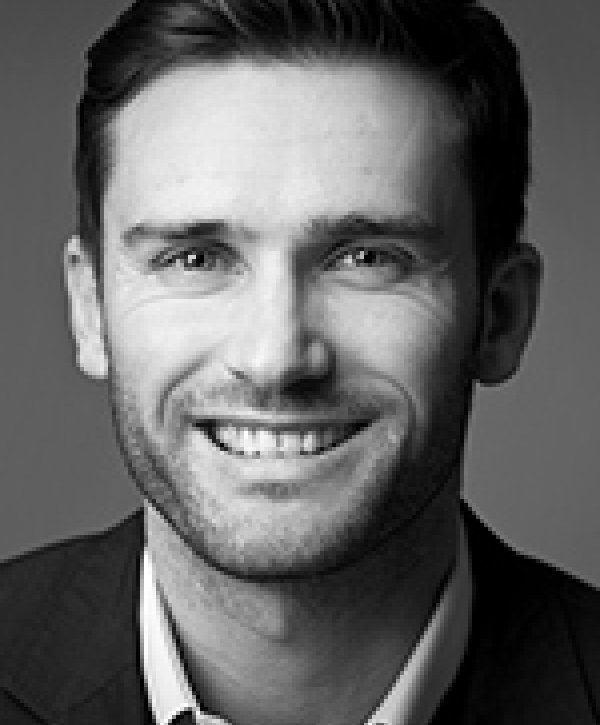 Björn Endter
Senior Director Strategic Marketing & Corporate Development FC Schalke 04 e.V.
In his leadership role as the Senior Director Strategic Marketing & Corporate Development, Björn Endter (40) is directly reporting to the Managing Board of FC Schalke 04. He is responsible for Strategic Brand Management, Consumer Marketing, digital transformation processes and international expansions of the club. After his university degree in the German Sport University Cologne, he used to work in the Sports Marketing department of the telecommunication giant Deutsche Telekom fort he FIFA World Cup 2006, the sports equipment supplier PUMA, the sports equipment start-up company DO YOU FOOTBALL and the traditional soccer club VfB Stuttgart, before he joined one of Germany's top tier soccer clubs FC Schalke 04 in 2011. The main issue of the marketeer in his current role is, to establish a European top soccer club in a globalized environment.
Close
Conrad Ziesch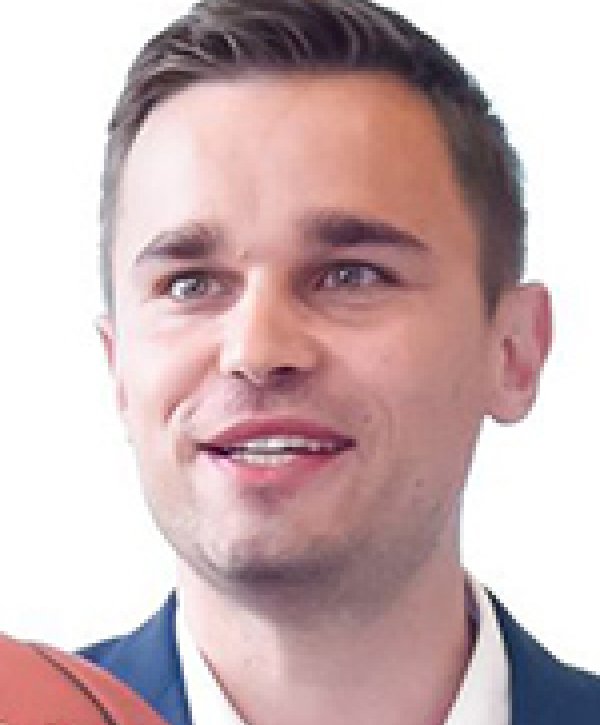 Conrad Ziesch
Head of China at ALBA BERLIN Basketballteam
From the start Conrad Ziesch is in charge of ALBA BERLIN's unique China program, that was awarded by the EuroLeague with the Devotion Marketing Award in Gold. Besides Marketing issues, Ziesch is organizing annual China trips by ALBA's professional and junior teams as well as intercultural camps and tournaments for Chinese and German students.
Close
Head of International | Commercial & New Business at Borussia Dortmund
Benedikt Scholz has joined Borussia Dortmund on October 1, 2010 to work in Sales and Marketing. As Department Head of "International | Commercial & New Business" the 35-year-old is responsible for the international strategy and business development and plays a key role in the development of commercial projects at BVB. Scholz, a graduate in sports management, was previously employed by Lagardère Sports (formerly SPORTFIVE), an international sports marketing agency based in Hamburg, and by PUMA, Borussia Dortmund's current kit supplier.
Close