ISPO Brandnew 2018 Judges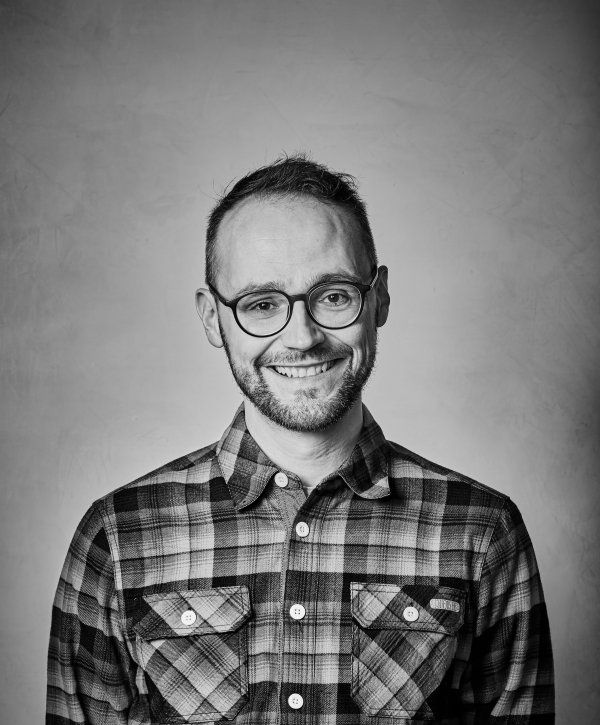 "IT IS AND ALWAYS WILL BE THE MAIN MOTIVATION TO DISCOVER THE UNIQUE AT ISPO BRANDNEW."
"In January/February, Munich has been my fixed destination for almost 10 years. It is and always will be the main motivation to discover the unique at the ISPO. As a member of the jury I may experience this in concentrated form. The ISPO Brandnew concept is a wonderful opportunity for startups to present their innovations and inventions on the big stage. They have proven the necessary unbridled entrepreneurial spirit and the motivation to manifest an original idea in a finished product and it is an honour for me to be part of this body and to choose the most promising."
Profile
Andreas Sczekalla gained his first sales experience in the plastics industry, primarily in the areas of stationery, medical and packaging. After his studies, in which he focused on marketing, he joined the traditional Japanese company YKK as Key Account Manager. Here, he began to specialize in the sports industry, with an insight into numerous innovations. This focus finally led to various projects, for which Andreas took over the management.
In his job it is still particularly exciting for him to deal with customers, to work on new ideas and to translate them into tangible solutions.
Andreas's sporting passions lie in dance sports, ice hockey and the testing of outdoor clothing in the wild, all grown up out of a professionally inspired interest.
Close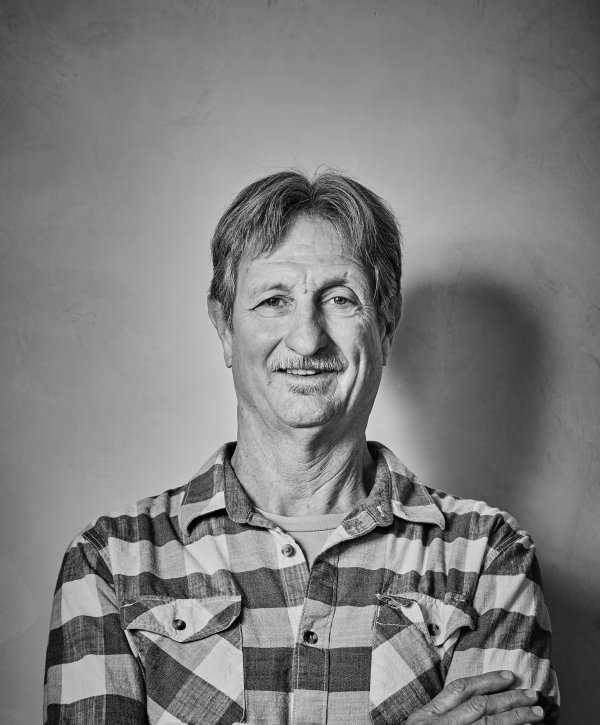 "ISPO BRANDNEW OFFERS A GREAT INTRODUCTORY EXPERIENCE TO THE LARGEST SPORTING GOODS SHOW IN THE WORLD."
"I am looking forward to being part of the ISPO Brandnew Jury for 2018 after having had such a great experience as a category winner in 2004. With the annual ISPO Brandnew competition, ISPO offers a great entry experience into the world's largest sporting goods fair. Indo Board has been an exhibitor every year since 2004 due to the BrandNew process. As a juror, I hope that my 45 years of experience in the global surf industry will help select the most innovative winners in 2018."
Profile
Indo Board founder, Hunter Joslin, has always been fascinated by and passionate about balance. The surf boom of the 60's hit Hunter in 1965 with full force and went to the beach at every opportunity to reach the innermost limits of pure pleasure.  At the age of 16, an avid competitive swimmer and young surfer, he had his first introduction to a homemade balance board.
In the fall of 1998, the Indo Board Balance Trainer was founded and protected, and a new era of balance boards began. Originally designed to train surfers out of the water, Hunter soon discovered that the device was much more than just a surf simulator. Users reported more leg strength and flexibility, so the Indo Board proved to be an excellent crosstrainer for all sports and fitness disciplines.
Today Indo Board is the best-known brand of balance board trainers for action athletes and offers one of the most comprehensive lines of innovative balance training products on the market with worldwide distribution. 

Since then, LYOFOOD has gained a strong position in the market and Wiola is already spreading words about the importance of a growing business that does not harm nature unnecessarily.
Close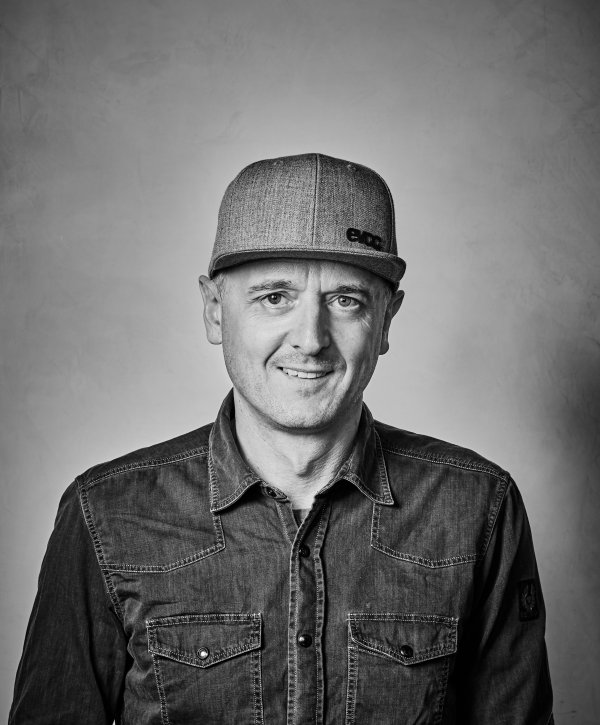 "I KNOW FROM MY OWN EXPERIENCE HOW MUCH COURAGE, ENERGY AND TIME IT TAKES TO SHAPE AND MARKET INNOVATIVE PRODUCTS FROM IDEAS."
"With the ISPO Brandnew competition, ISPO gives young entrepreneurs a stage. I like to be the mentor."
Profile
As a former snowboard professional and passionate biker, Holger Feist has travelled the world and published several books as a travel journalist. In 2008 he founded the company EVOC with his partner Bernd Stucke. With the world's first protector backpacks, EVOC was a finalist at the Brand New Award 2009. Since then, the Munich-based company, which has won many awards, has been an integral part of the bike, snow sports and travel scene with its products.
Close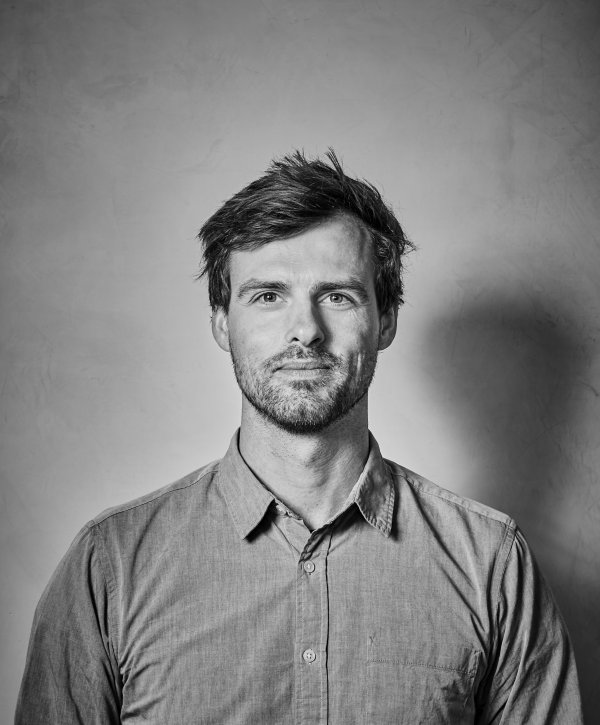 "AS A FORMER ISPO BRANDNEW PRIZEWINNER, IT IS A SPECIAL PLEASURE FOR ME AS A JURY MEMBER TO GET TO KNOW THE SUBMITTED INNOVATIVE IDEAS AND YOUNG STARTUPS."
"It's always very inspiring to see how fresh, courageous and creative the various development teams are in designing their products and thus creating added value for the customer. As this is the second time that I have been allowed to be part of the jury team, I am also looking forward to the constructive discussions with my competent jury colleagues."
Profile
As a former prize winner of the ISPO Brandnew Bike and now second jury member, Jörg Schindelhauer knows both sides. Back then (2010) they were still very much at the beginning of their history with Schindelhauer Bikes and the award gave them a good push of credibility and start-up aid.
Jörg Schindelhauer studied mechanical engineering at the Otto-von-Guericke University in Magdeburg, specialising in product development and design. While still a student, he founded the company c2g-engineering GmbH together with three friends, which is still the owner of the Schindelhaue Bikes brand today. In the course of the company's history, he has dealt with almost all relevant topics on the way to a series tire product.
Close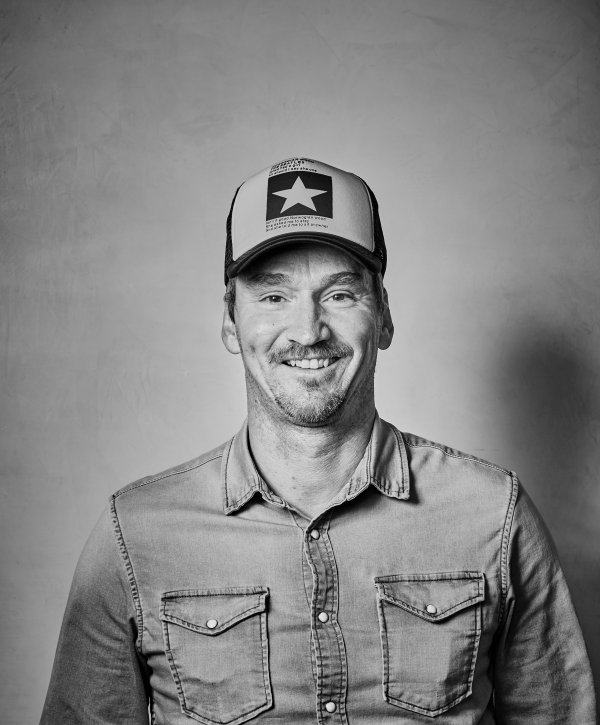 "THE ENERGY THAT WE FIND CONCENTRATED AT ISPO BRANDNEW RADIATES THROUGHOUT THE INDUSTRY AND DRIVES IT FORWARD."
"ISPO Brandnew is not a competition in which the lucky winners are only in the limelight for a short time. The main promise of the award is not only to find the best young entrepreneurs in the sports industry, but also to support their entry into the international market as best as possible."
Profile
Markus Hefter is the Exhibition Group Director OutDoor by ISPO & ISPO Munich at Messe München.
He is also a sports and outdoor industry professional:
- active outdoor leisure industry Insights into the industry
- more than 20 years experience in global B2B and B2C marketing and business development
- extensive experience in the international environment (EU, Asia-Pacific, South America)
- Strong analytical skills, collaboration and project management
- fluent in 3 languages (German/English/Portuguese)
Professional focus: 
- Event & trade fair production/management, design and layout
- Experience in event organisation for up to 200,000 participants 
- Budgeting & Strategy Development
- Fast Moving Consumer Goods (FMCG) promotions and development and execution
- Multicultural and international environments
Close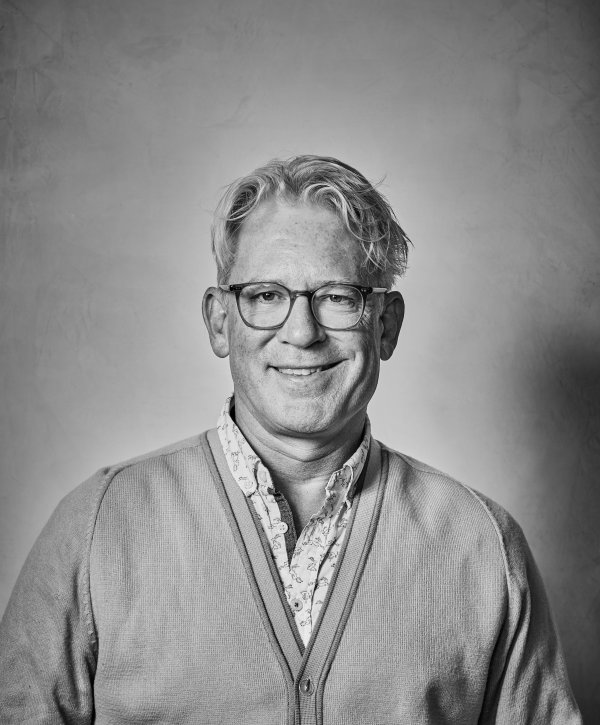 "I HAVE BEEN FORTUNATE TO HAVE MANY GREAT PEOPLE HELP ME WITH MY PRODUCT DESIGN IDEAS FOR OVER 25 YEARS AND FEEL HONORED TO SHARE MY PERSPECTIVE AND HOPEFULLY HELP NEW BRANDS COME TO LIFE AND SUCCED."
Profile
Michael Morrow is an experienced creative thinker and sports brand expert based in Portland, Oregon. He spent ten years at Nike as Creative Director of Apparel Graphics and Image Design before founding Morrow Creative Group, a sports-oriented brand strategy and graphic design company, in the fall of 2000. Morrow's clients included the NFL, ESPN, Reebok, Notre Dame, Oregon State, University of Kansas and X Games. He also founded The College Vault, a classic college sports brand with over 20 licensees, including sports heavyweights such as Nike and adidas.
In 2006, Morrow launched Nutcase helmets. Raised in Corvallis, Oregon - affectionately called "The Center of the Universe" by Michael - and of course an Oregon State Beaver fan, Michael developed the idea for a multisport, graphically inspired helmet brand when his DIY creation of a tongue-in-cheek "speared duckie" Oregon State Helmet for the Civil War soccer game in 2000 was a big crowd favorite, albeit among beaver fans! Michael recognized a gap in the helmet market for highly personalized, visually dynamic multi-sport helmets and founded and launched the Nutcase brand in January 2006, winning the ISPO Brand New Village in 2007 and introducing Nutcase to the European market. Since then, Nutcase has evolved into a dynamic global lifestyle brand where distributors in over 35 international countries sell to retailers. Headquartered in Portland, Oregon, Nutcase develops and manufactures helmets for cycling, skating, snow, water and motorsport.
Close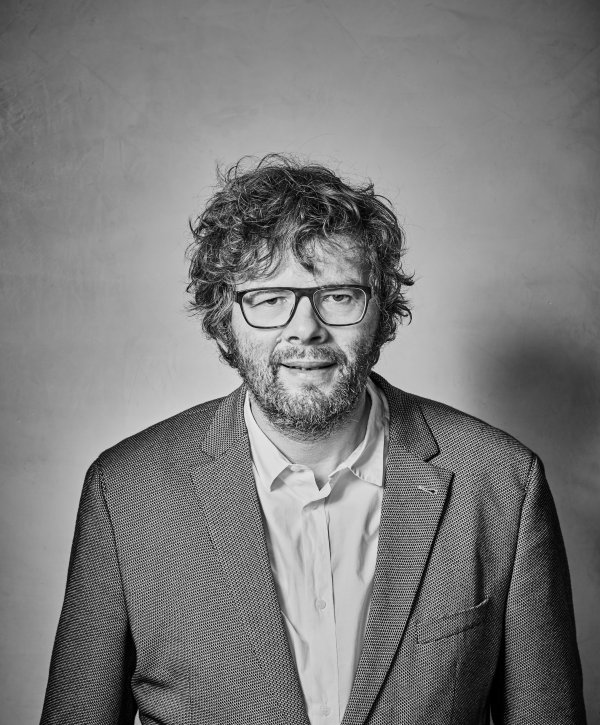 "FROM A SECRET HINT FOR EARLY INVENTORS AND YOUNG BRANDS, ISPO BRANDNEW HAS EVOLVED INTO THE WORLD'S BIGGEST STARTUP COMPETITION IN THE SPORTS MARKET"
"What has remained after all these years is above all passion. The passion of the young brands and the passion of the jury to give the best a chance. For me, ISPO Brandnew is part of my life. I had the fantastic opportunity to see so many great brand ideas right after they were born. Today this has resulted in many strong brand personalities and I am also emotionally connected with some of the people behind these brands."
Profile
As Creative Director at Pascher+Heinz, a Munich-based sports marketing agency, Reinhard develops concepts and strategies for emerging and leading sports brands such as ABS Airbag and adidas Eyewear, Atomic, bluesign, Burton, Coolmax, Dynafit, Flow, F2, Head, ISPO, KTM, Neil Pryde, Nike, North Sails, Odlo, Ortovox, POMOCA, Puma, Red Bull, Salewa, SkiData, SportScheck, Toray, Volant, Völkl, Volvo, XO and others.
Reinhard Pascher has been a jury member in various industrial design, advertising and trend competitions for 25 years and has chaired the ISPO Brandnew jury meeting 29 times.
Close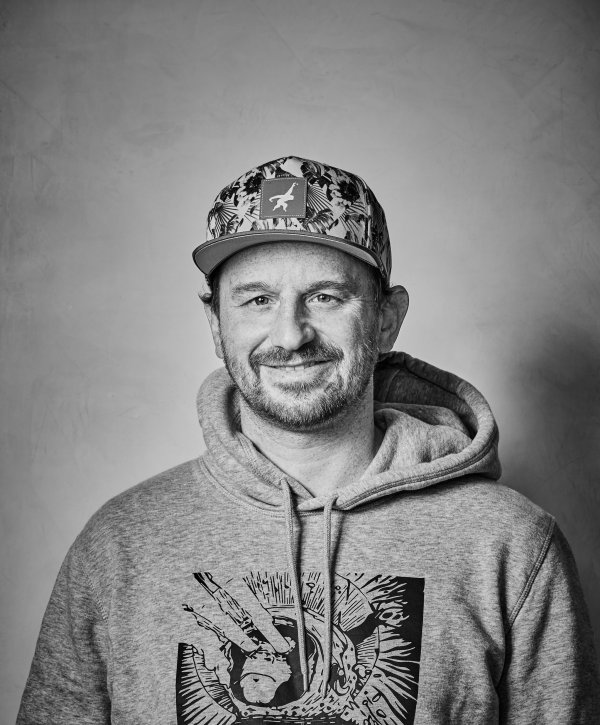 "ISPO HAS PLAYED AN IMPORTANT ROLE IN MY LIFE. IN 2009 WE WERE AWARDED AT ISPO BRANDNEW AND AT THE SAME SHOW I MET MY WIFE."
"The award was a great stepping stone into the career of the GIBBON brand. What has remained after all these years is above all passion. The passion of the young brands and the passion of the jury to give the best a chance."
Profile
Since 2003 Robert Kaeding has been working as a product designer for clients such as Drake Snowboard Bindings, Merida and Sigma Sport in the sports industry. In 2007, Robert Kaeding and Stefan Lippert launched the GIBBON brand, which is still the pioneering brand for slacklines worldwide. From the very beginning, he believed in balance as a key element in our daily lives. Robert Kaeding has offered products and services that are both challenging and accessible to everyone. He followed this mission to explore the possibilities of slacklining for everyone. Originally developed as a secondary occupation for climbers, slacklining can now be found in many different ways thanks to GIBBON. Whether as a fun event for families at home, as a meeting place for socially and outdoor active people in parks, as an extreme sport in drilling, longlining or highlining or as a highly efficient training device in fitness and therapy, slacklining has become a mass phenomenon and offers areas of interest for almost everyone. Today GIBBON is sold in more than 30 countries with over one million slacklines sold.
Close
"EVERYONE STARTED SMALL. GOOD IDEAS HAVE TO BE RECOGNIZED AND PROMOTED AND NEED SUPPORT IN THE STARTUP PHASE."
Profile
Master examination in woodturner's trade with special qualification for ski and sled construction
Study of architecture
Postgraduate studies in building biology
Postgraduate studies MBA
Art Director at the advertising agency Serviceplan in Munich
Managing Director INDIGO (2001-today)
Close