ISPO BRANDNEW 2016 Judges
Anders Wennesland (UK)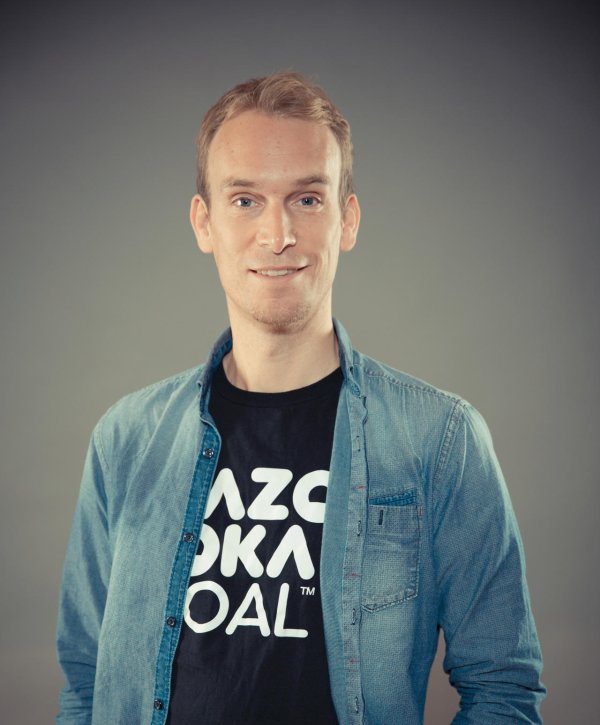 "I'D LIKE TO HELP YOUNG ENTREPRENEURS TO BECOME SUCCESSFUL"

Anders Wennesland (UK)
"Being a finalist at ISPO BRANDNEW in 2011 served us as a startup company a great opportunity to gain international spotlight. Since then I'm very interested in discovering new innovations and I'd like to help young entrepreneurs to become successful."
Profile
Anders Wennesland, AKA "Mr. Bazooka", is the founder of the BazookaGoal brand and products. BazookaGoal is a new generations solid frame pop-up goals and accessories marketed in 25+ countries worldwide.
The BazookaGoal won the Red Dot design award (2012) and was a finalist at ISPO BRANDNEW 2011 and Winner at ISPO AWARD 2012. Anders has worked for more then ten years developing products and brands in the football industry.  
ADDRESS
PARKLIFE INNOVATIONS LTD
Anders "Mr. Bazooka" Wennesland
Inventor & Managing Director
Third Floor 111 Charterhouse Street
London, EC1M 6AW
UK
Close
Andreas Sczekalla (GER)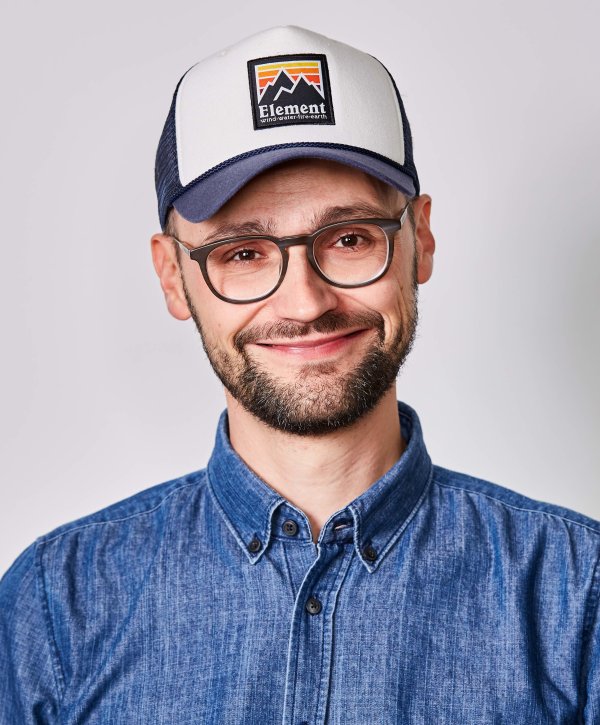 Bereichsleiter & Manager YKK EUROPE
Andreas Sczekalla (GER)
"I'M HONORED TO BE PART OF THE PANEL AND TO SELECT THE MOST PROMISING START-UPS"
Since 8 years I'm heading to Munich in January/February. It is and will always be the main motivation to discover unique ideas at ISPO. As a member of the jury I will now experience this in concentrated form. The concept of ISPO BRANDNEW is a great opportunity for start-ups to present their ideas and developments on the big stage. They proved to have the needed and untamed entrepreneurial spirit and the motivation to manifest an inventive idea and I'm honored to be part of the panel and therefore help to select the most promising start-ups.
Profile
My first experiences in sales were gained in the plastics industry, primarily in the areas of stationary, medical and packaging. After I finished my studies in which my focus was put on marketing and the psychological aspects of customer satisfaction, I went straight to the traditional japanese company YKK as key Account Manager. Here I was able to specialize on the needs of the sports industry, which always is a source of never ending innovation. This specialization led me into various project groups (hi-tech&functional), which deal with this important sector for our company. For me it is very exciting to work on new ideas and solutions together with our customers.
When it comes to sport I'm into dance sport, ice hockey and trying out new Outdoor Apparel.
Address
YKK EUROPE Ltd.
Andreas Sczekalla
Head Of Category
Niederkassler Lohweg 181-183
40547 Duesseldorf
Deutschland
Close
Ardy Sobhani (USA)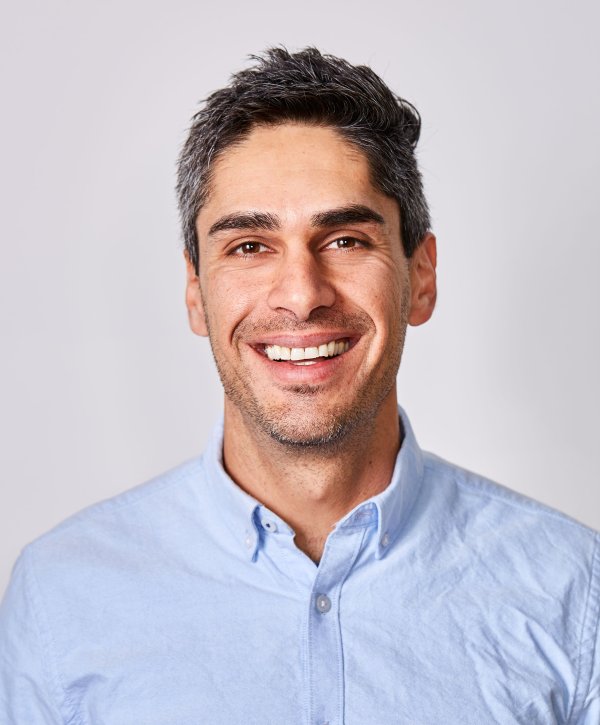 "THERE IS NO BETTER TIME OR PLACE THAN RIGHT NOW AND RIGHT HERE!"
Ardy Sobhani (USA)
"It's a great honor to be part of this year's panel. Having been part of the ISPO BRANDNEW community--and fortunate enough to be the ISPO BRANDNEW Overall Winner and Product of the Year at the ISPO AWARD--left Oru Kayak with a sense of responsibility to give back. We want to be part of the next wave of change makers, and we believe that there is no better time or place than right now and right here. So, let's make the change we all hope to see in the world!"
Profile
Ardy is an entrepreneur and business strategist, energized by ideation, iteration and systems design. After earning an MBA in Design Strategy from California College of the Arts in 2012, Ardy helped launched Oru Kayak via Kickstarter with his two co-founders.
He is motivated by a desire to use human-centered design to make the outdoors more accessible for all. He believes that clever, forward-thinking solutions will soon create game-changing products and services in the outdoor industry.
Address
Oru Kayak
Ardy Sobhani
President + CEO
PO Box 7775 #90939
San Francisco, California US 94104
USA
Close
Christian Vornehm (GER)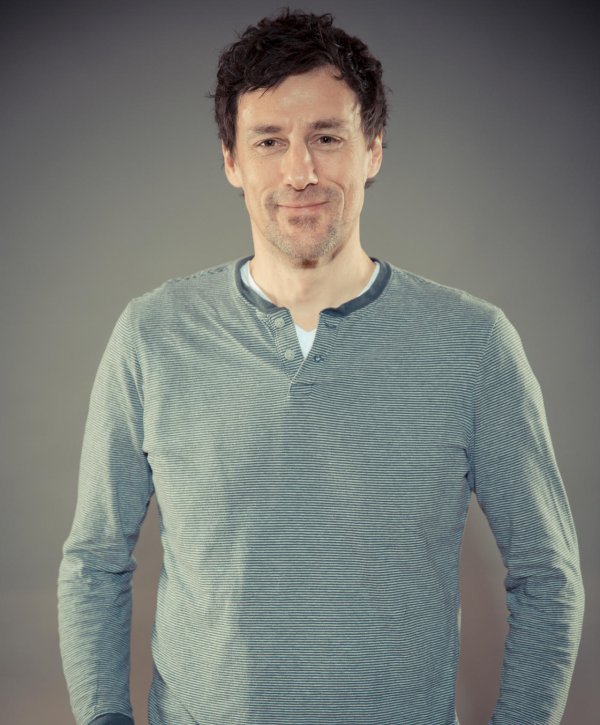 "THE APPEAL OF BEING A PART OF THE JURY IS TO APPRECIATE THE DEVELOPMENT WORK BEHIND IT."

Christian Vornehm (GER)
"ISPO BRANDNEW is an Award which attracts attention worldwide. We have personally experienced that innovative new products thereby get an attention for which they would normally have to work much longer. The appeal of being part of the jury is to give such products an easy start and to appreciate the development work behind it."

Profile
Christian Vornehm works as a qualified graphic designer with his partner Hassan Mühlhaupt in their common design agency Lichtung.Kreation for small and medium businesses in the areas of brand and corporate design.
Under the name onoo and with the aim to obtain constructive feedback from professional side, the young label participated at ISPO BRANDNEW 2015 and was chosen by the Jury as the Overall Winner.
Meanwhile, the company's changed its name into O1O6 GmbH, but regarding the objective and the products, nothing has changed. Besides the product development Christian Vornehm is also responsible for press and communications.
ADDRESS

O1O6 GmbH
Christian Vornehm
PR & Communications Manager
Gollierstr. 23 RGB
80339 München
Close
Markus Hefter (GER)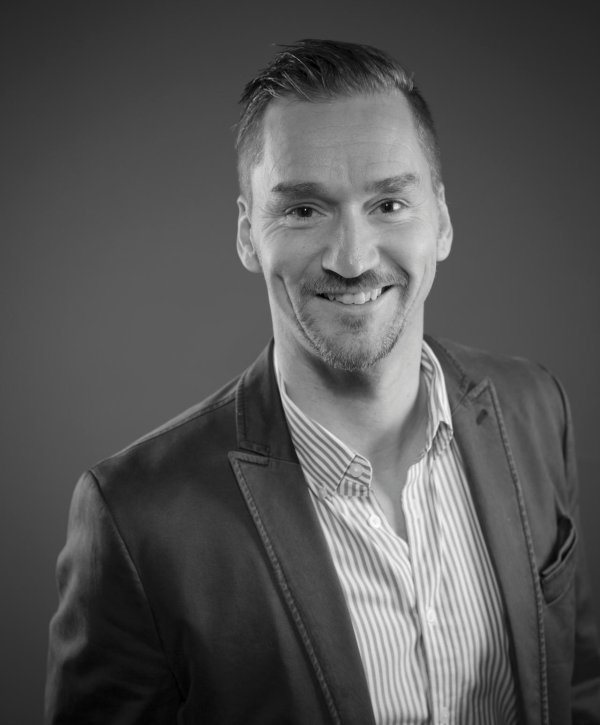 "The energy which emerges from projects such as ISPO BRANDNEW is decisive for the whole sports business and is also a huge booster."

Markus Hefter (GER)
"ISPO BRANDNEW is not just any contest in which the lucky winners are in the spotlight shortly. The key premise of the Awards is not only to filter out the best young entrepreneurs in sports, but to make them enter into the international market as easy as possible."
Address
Messe München GmbH - ISPO
Markus Hefter
Exhibition Group Director
Messegelände
81823 Munich
Germany
Close
Peter Bauer (GER)
"I CAN IDENTIFY VERY WELL WITH THE DAILY PROBLEMS IN THE STARTUP PHASE."

Peter Bauer (GER)
"ISPO BRANDNEW is a perfect platform for new brands and ideas that generates a lot of attention in the industry and the market, which in turn is a business accelerator. That's especially in the first year irreplaceable. As a multiple winner of this competition, I think I can offer a good input as a jury member - especially since I can identify very well with the daily problems in the startup phase. Thereby I really want to help picking the gold nuggets from the coal pile."
Profile

Peter Bauer is a veteran of the snowboard scene. He started snowboarding in 1984, when everything was just in the beginning.
His great passion is to test new material and to drive new courses. That's why the multiple Snowboard World Champion has joined forces with the Bavarian freeskiers Anian Thrainer and founded the Ski and Snowboard brand Amplid in 2004.
The company represents the philosophy of togetherness and is directed against the old ski and snowboard love-hate in the parks and on the slopes. So Amplid is also the only brand that has produced away from the first day skis and boards.
Address

Amplid GmbH
Peter Bauer
Geschäftsführer
Henschelring 4
85551 Kirchheim
Germany
Close
Reinhard Pascher (GER)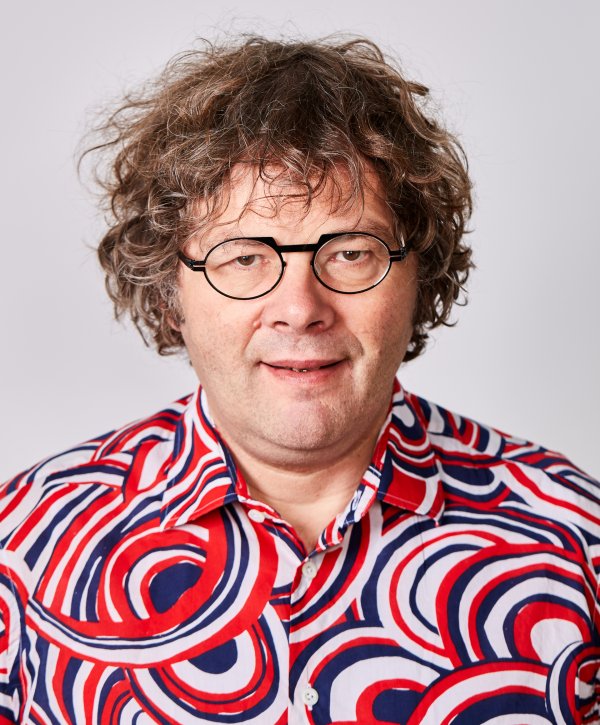 "From a secret for a few young brands and inventors, ISPO BRANDNEW has developed into the world's largest start-up competition of the sports business."
Reinhard Pascher (GER)
"What has remained throughout the years is the passion. The passion of young companies and the passion of the jury, to give the best a great opportunity."
Profile
Reinhard has 30 years of experience in brand building, product innovation and graphic design trendsetting. He managed the creation of complete brand structures as point of origin for unique brand-, products- and communication concepts. His in-depth knowledge of merging 3-dimentional industrial design shapes with a 2D graphic design approaches helped him to create iconic products. Working for both clients and agencies at an executive level, Reinhard earned a strong knowledge in brand management and product design, paired with multidirectional international perspective.
As Creative Director of Pascher+Heinz, the Munich based agency, Reinhard developed concepts and strategies for upcoming and leading sports companies like ABS Airbag, adidas Eyewear, Atomic, bluesign, Burton, Coolmax, Dynafit, Flow, F2, Head, ISPO, KTM, Neil Pryde, Nike, North Sails, Odlo, Ortovox, POMOCA, Puma, Red Bull, Salewa, SkiData, SportScheck, Toray, Volant, Völkl, Volvo, XO and others.
A vital part of Reinhard´s working life has been the invention of sports products. He is a creative mind, holds several patents and was the co-inventor of the Flow Binding. Reinhard has been an active skateboarder and a professional windsurfing athlete, competing in Euro Funboard Cup and World Cup. Today he still has a strong connection and passion for boardsports.
Reinhard Pascher has ignited the Volvo Sports Design Forum and Award which was the world leading platform for design and innovation in the sporting goods industry for seven years. During this time he worked with many great personalities like Jake Burton, apple cofounder Steve Wozniak, Oakley´s CEO Colin Baden, creative designer like David Carson, Ross Lovegrove, Henrik Otto and Steve Mattin and the phantastic athletes like David Coulthard, Robby Naish, Felix Baumgartner and Bjorn Daehlie.
Since 25 years Reinhard is a jury member in various industrial design-, advertising- and trend awards. 28 times he has been the head judge of ISPO BRANDNEW.
Address
Pascher + Heinz GmbH
Reinhard Pascher
Creative Director
Joseph-WIld-Straße 20
81829 München
Germany
http://www.pascher-heinz.com
Close
René Wegner (GER)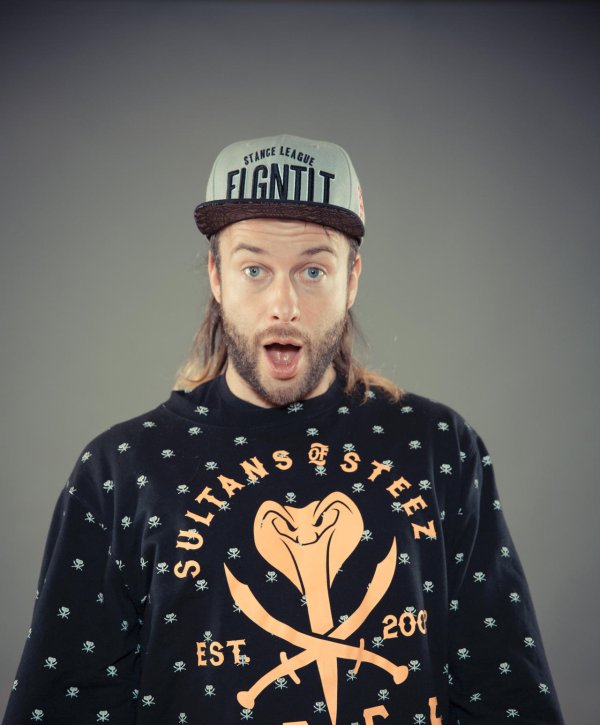 I REALLY LIKE NEW IDEAS AND PRODUCTS. THERE'S NO BETTER PLACE FOR THAT THAN ISPO BRANDNEW

Rene Wegner (GER)
"I was an active athlete for many innovative brands, ISPO BRANDNEW finalist and regular ISPO exhibitor with my own sport. Therefore I owe a lot to ISPO and ISPO BRANDNEW. Applying my experiences as a jury member is a great feeling. Because of my scientific work I am very interested in new trends and innovations and I am really looking forward to get to know new ideas and start-ups."
Profile
René Wegner has worked since his youth in the sports industry, for example for the brands Salomon and K2, so he's familiar with many different sports. He drives himself enthusiastically snowboard for Joint Snowboards and Neff Headwear. During his studies, he invented the trend sport Headis and made it 2010 as a finalist into the ISPO BRANDNEW Village. The success was reflected in Germany-wide tournament series, TV appearances and reached to the development of a national sport. For his current thesis on the development of trend sports he's especially interested in how new markets can be developed through innovation. So there is the reference to ISPO BRANDNEW.
Address

Headis Trendsports UG
Rene Wegner
Managing Director
In den Hanfgärten 16
66919 Weselberg
Germany
info@headis.com
http://headis.com/de/
Close
Sabrina Tanner (GER)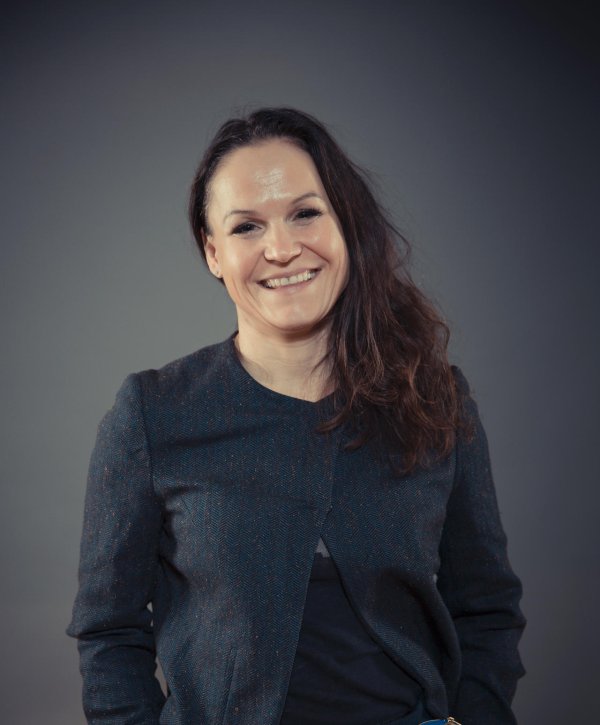 "I'M EXCITED TO GET TO KNOW YOUNG AND INNOVATIVE IDEAS."

Sabrina Tanner (GER)
"ISPO BRANDNEW 2004 was the starting point for the international career of our brand URBAN TOOL. Today with over 10 years of knowledge in the industry and brand development, I am happy to support the competition and the jury team. I am pleased to be able to get to know young and innovative ideas and that I can contribute my experiences as a professional, female athlete but also as a consumer."

Profile
Sabrina Tanner is a textile designer and studied Industrial Design in Austria. She is founding member and managing director of URBAN TOOL, which was an ISPO BRANDNEW finalist in 2004.
Her expertises are in developing, manufacturing and trading of wearable products, IT accessories, bags and holsters for URBAN TOOL.
The trademark URBAN TOOL is worldwide registered and distributed and they have earned several innovation awards for their products.
Address
URBAN TOOL Design und Handels GmbH
Sabrina Tanner
Geschäftsführerin
Reindorfgasse 36
1150 Wien
Österreich
https://www.urbantool.com/de/

Close
Sven Mack (GER)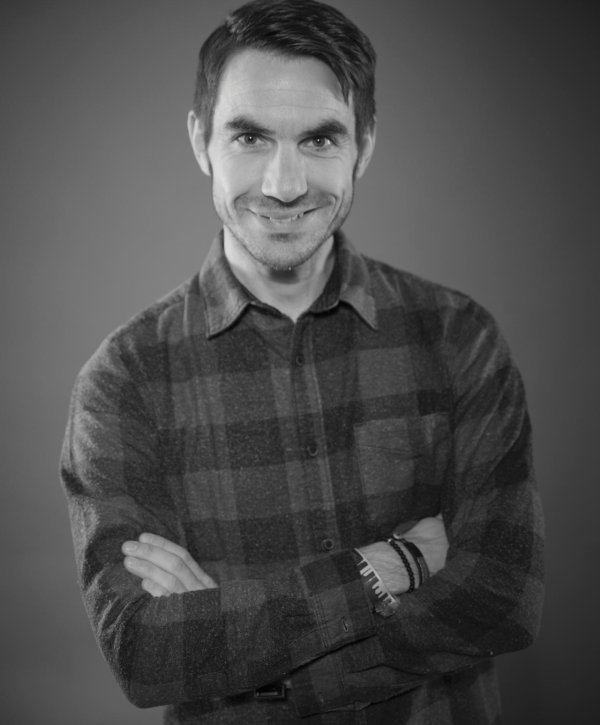 "TO BE ABLE TO CO-DETERMINE THE BEST NEWCOMER IS A BIG HONOUR FOR ME."

Sven Mack (GER)
"As a regular visitor of ISPO, I follow ISPO BRANDNEW from the beginning. In 2005 I was a winner myself with my brand "Spank". It wasn't only a great experience, but a remarkable success in the early years of my business. To be appointed to the jury now, and to be able to select the best newcomers, is a great honor for me and I am really looking forward to be part of it."
Profile
Since 1998 Sven Mack is actively involved in the bike industry. In the early years he was responsible for the Marketing of a big bike importer.In 2003 he founded the bike components brand "Spank", and was ISPO BRANDNEW winner in 2005. Since then they are very successful and "Spank" is available worldwide. With the foundation of his own label, he also started the distribution company "Sports Nut". They saw the opportunity in the emerging free ride und gravity trend and are proud to be one of the leading suppliers in this segment. As a result they were able to take the gravity bike segment out of ist niche status. Today Sports Nut GmbH imports more than 20 bike brands for the German and partly European markets.
Address

Sports Nut GmbH
Sven Mack
Managing Director
Bahnhofstr. 26
D-72138 Kirchentellinsfurt
Close
Szonja Lang (HUN)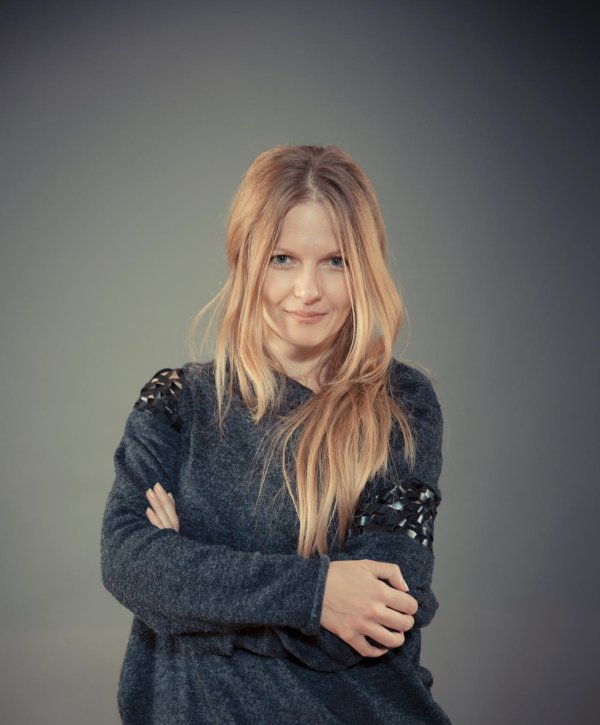 "IT MAKES ME VERY HAPPY TO BE SURROUNDED BY INNOVATIVE AND CREATIVE PEOPLE."

Szonja Lang (HUN)
"ISPO BRANDNEW brought some changes into my life. Many doors were opened for me, I could show lots of people my world and give proof of my talent at various levels of the fashion industry. In addition to my activities as a designer I got the chance to teach at a design academy. It makes me very happy to be surrounded by innovative and creative people, whom I can share my knowledge with. That's how I can give ISPO and the coming ISPO BRANDNEW winners back what I received 10 years ago."

Profile
Szonja Lang is the designer behind Tyra Clothing. After finishing her studies in Vienna, Austria, she debuted with a fully functional, nicely useable everyday men's wear line. Her first international success as the head of Tyra was achieved 2006 in Munich, at the seasonal ISPO trade convention. There she was a winner at ISPO BRANDNEW, which pointed the international fashion's spotlight on her collection.
Tyra Clothing successfully participated on the fashion weeks of Barcelona, Berlin, Vienna and New York. Functionality is the most important criterion of the design, which gives the products a sporty feel while keeping their everyday elegance.
ADDRESS

Tyra Clothing
Szonja Lang
Creative Director
Rózsa u. 64
1064 Budapest
Ungarn
Close