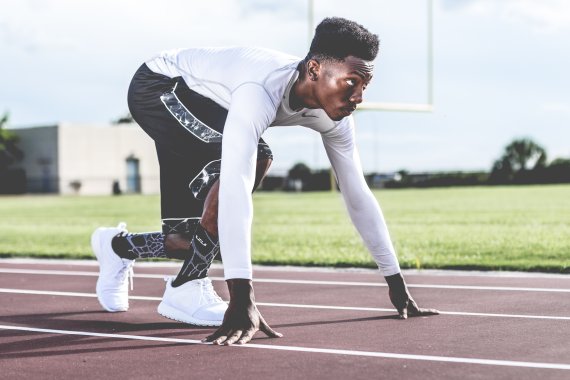 When submitting your product, please bear in mind: the ISPO Brandnew jury members don't know your product.
Some of them may not even be overly familiar with your sports.
The jury is confronted with more than 150 applications. Try to impress them with a clear and meaningful presentation.
1. Application
Take your time with the application form. Choose the most significant product samples in regard to the uniqueness of brand and product. As it's not only the product which is being assessed, please also include some promotion material samples. Overall brand appearance and a consistent message play a decisive role in the jury decision: this also includes product design, graphics, used materials, claim and message, a definition of your target group, the sales approach, and the development of your company within recent months/years.
Provide photo material (300 dpi, CMYK) and logos (vectorized, .eps, CMYK, Illustrator) online through the application form on a data carrier or via download link. 
2. Video
The only means of direct communication with the jury is your video. It's the chance of a lifetime to present your product and brand to the expert jury. The video is supposed to give a clear and significant image of what makes your product and your brand so unique. Try to prove why you deserve to win the award. And don't forget: the jury does not know your product yet. Devise a concept with which you can convey the most important facts and your brand message within just two minutes. Think of describing your product to an alien who has just arrived on planet earth without even the slightest clue of what's going on. Let your creativity run free and focus on the unique selling points of your product and your brand.
Language: English
Formats: DVD, Quicktime, AVI or other established video formats
Optimum size: 1920x1200 px
Minimum size: 1024x768 px
3. Background Information
Your application must include some meaningful background information on the most important product features and its benefits. Obvious elements should be described and pointed out, too; even more so when it comes to less apparent features. Otherwise it is impossible to make an objective assessment that is based on facts. This approach also guarantees that important details are observed.
 
4. Product shipping / Transport
Please sent your product samples and additional material directly to the following shipping address
ISPO Brandnew 
Messe München GmbH
z. Hd. Stephan Barth
Expedition / Tor 1
Am Messesee 2
81829 Munich
Germany
ISPO Brandnew participants bear the cost of shipping (delivery and return) their product to the jury meeting, and to the exhibition. Please use for the products a re-usable packaging. Winners' and Selections' submissions will be returned during ISPO Munich. For all other products, the return must be organised by yourself until the end of ISPO Munich 2021 (e.g. sending us the shipping label), or get in contact with us for a directly pick up at our office. After ISPO Munich 2021 all non-picked up products will be removed from our warehouse.
The return of all other products will be arranged as soon as possible after the jury decision. If desired, we can also organize a pick up directly at our office.
To avoid problems at the customs it often helps to declare a merchandize value of under Euro 50.-.
Please also put "Sample for ISPO Brandnew competition – Not For Sale" on your packing slip.
Participants also carry the liability for damages or additional costs. There is no insurance for the submitted products on the organizers' side. We recommend a shipping and trade fair insurance, particularly against break/damage, loss and theft.
 
5. Application deadline
The sooner your application and the needed material arrive, the better. The organisation team will have the opportunity to contact you in time if they have any questions and above all to familiarise themselves with the application and possibly test the product. 
Apply! There is nothing to lose, but a lot to win!