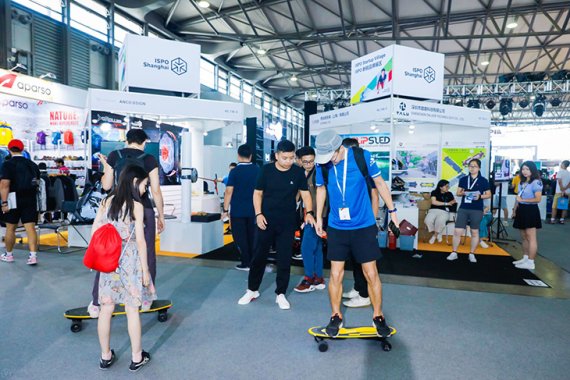 Are you one of those? Do not miss the opportunity of presenting your products and introduce your company with little effort and high efficiency to the Chinese and Asian market. Find the application form below. Please send it back to us by email.
Visiting the Startup Village is without doubt one of the trade show highlights of ISPO Shanghai. The multi-segment summer trade show allows young companies in the sports sector the opportunity to present to a wide audience and to make important contacts in the Chinese market.
Startups and trade visitors profit equally from the exchange at the Startup Village. With 1.4 billion inhabitants China is an extremely attractive market for all companies that want to make it big. Furthermore, China is currently undergoing a real sports boom – innovative products and services are highly attractive to manufacturers and retailers.