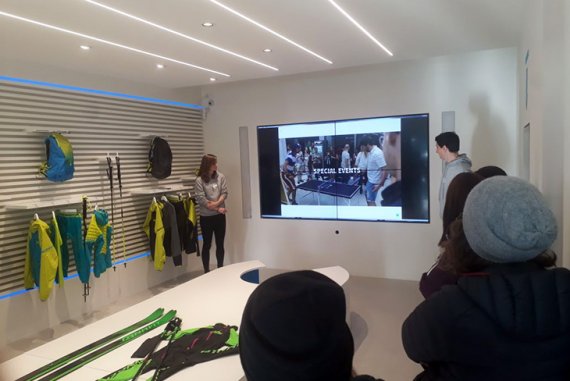 Urbike: When Mike Glaser had the idea of starting to manufacture and sell our own city bikes in 2010, the brand philosophy was clearly outlined. "Customizable bikes to suit every taste. Plus, a fair price-performance ratio with top service." Today, there is not only the – now legendary – urbike Singlespeed, but a multitude of bicycle types to suit every taste and purpose; always stylish, urban and individual. True to our motto: "You are your bike. Design your own."
Deru: Functional premium men's clothing that can be worn from street to lake to peak, alongside the best selection of footwear, bags and gear for the urban adventurer. A curated mix of Japanese, North American and European brands, some of which are exclusive to Deru in Germany, ensures that every has a story to tell and is relevant to our ethos - Product that looks good, feels good, works good.
Globetrotter: Globetrotter equipment is presenting a world of extraordinary experiences with a rain chamber, canoe basin, climbing wall and an unique elevation/cold chamber on a 6,500 square meters sales floor.
Sporthaus Schuster: Sporthaus Schuster is a Munich original. Deep-rooted at Marienplatz and in alpine tradition. It for passion, mountain sports competence and people, which identify with the family business. In brief: for the "Schuster-Wir-Gefühl" since 1913. With an area of 5000 sqm our family business is one of the leaders in european competition. With unbroken passion for sports in the Alps we are - not only on our websites - your competent advisor.
Keller Sports: Our mission: to help others lead a more active lifestyle. Our passion: sports and innovative developments. You won't find any plain products in the Keller Sports Store - with us you'll discover premium sports articles from the best brands in the world, selected by the expert hands of our Keller Sports Pros. We change our store's entire selection every three weeks and only ever host a single brand at a time. Sports product manufacturers like Nike, adidas, BLACK YAK and Peak Performance present their very latest collections by co-hosting cool meet & greet days, events and much more.
With the support of ABUS and R Raymon, participants can be offered a sustainable retail experience on e-bikes: The e-bike specialist R Raymon provides its high-quality e- bikes as a means of transport. ABUS equips the retail experience with helmets and bicycle locks for the participants.

Choose from one of the following tours
 
TOUR 1: Monday, July 1, 2019 from 09:30-14:00

Make the best out of your time in Munich! Join the movement and take part in the OutDoor by ISPO Retail Experience! Registration was possible until June 27, 2019.