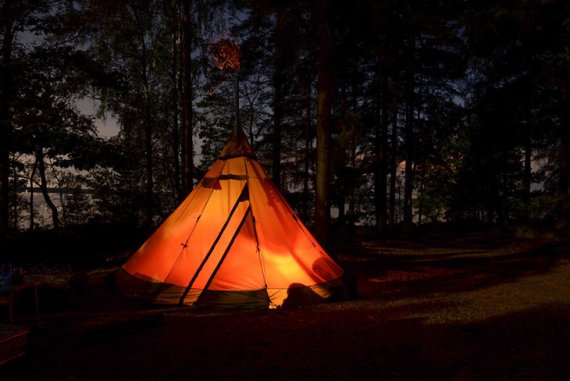 Many outdoor enthusiasts are attracted to nature; they want adventure, adrenaline, and physical challenges. But they also want to relax, be with friends, enjoy nature, gaze into a crackling campfire, cook outdoors, and sleep under the stars. We want to offer customers, outdoor enthusiasts, and the industry a place where this becomes possible.

Program of the HangOut Area
 
Sunday, June 30, 2019
12:00
VOITED & Crosscamp
Lamb asado (grilled over an open fire) with spiced salsa and fresh griddle bread and agua fresca
Location: Booth 708
14:00-14.30
VOITED
Collect childhood memories, not toys —a 1-year campervan roadtrip with kids through South America
Location: HangOut Area
Monday July 1, 2019
16:00
Crosscamp
Pisco Sour and chocolate in cooperation with HolyShocolate
Location: Booth 708
16:00-18:00
Nordisk
Pool-Party with barbecue
Location: Booth 726
During all four trade show days
all-day
Adventure Food
Daily food tasting
Location: tbd
all-day
Adventure Menu
Daily food tasting
Location: Booth 702
all-day
DMJ OUTDOOR BV
Daily product testing
Location: Booth 750
all-day
Dommer
Relaxation in airquick funitures
Location: Booth 734
all-day
Fire-Maple
Daily product testing
Location: Booth 728
11:00-12:00 and 15:00-16:00
FJÄRRAN
Experience the innovative functionality of Fjärran Oasis
Location: Booth 722
all-day
KARSTEN TENTEN
Daily product testing
Location: Booth 750
14:00-15:00
Kupilka
Competition: Who is faster making fire using the Firesteel?
Location: Booth 724
all-day
Light my fire
Collect your choice of lunch
Location: Booth 706
all-day
Lotus Belle
Lotus Belle Retreat Space
Location: Booth 732
all-day
Mink Camper
Marshmallows and hot dogs barbecue
Location: Booth 714
all-day
Primus
Daily food tastings from chef Stefan Lundgren
Location: Booth 700
all-day
Nordic Pocket Saw
Guess the weight and win a Nordic Pocket Saw
Location: Booth 720
all-day
QOOL
Free ice cream out of the world's best thermal box
Location: Booth 756
all-day
SONNENREPUBLIK
Come charge your mobile with solar energy
Location: Booth 716
Brands with cooking utensils and cutlery, outdoor games, and essential products for the great outdoors can exhibit in the hangout area.

Another prerequisite is that an activity such as product testing must be offered in the exhibition area.
Interactive exhibition space

Attractive booths that can be used as meeting places

More attention and visibility for the community

Easier and more attractive for buyers to gain a quick overview

Communication and marketing support in all OutDoor channels

Targeted invitations to retailers
EUR 65/m²

Registration is open now*
*Please select in the online registration form the option outdoor exhibition area and add to the comments field that you would like to be placed in the HangOut Area.