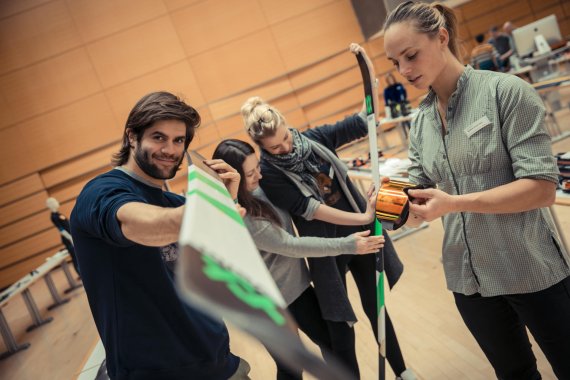 "Dieses Produkt ist extrem praktisch, wenn man in der freien Natur unterwegs ist und das Wasser ausgeht", sagt Marianne van der Steen und dreht die leichte Trinkflasche in ihren Händen: "Wasser aus dem Bach rein, durch den Filter laufen lassen und wenig später hat man wieder Trinkwasser", sagt die 32-jährige Niederländerin. Ihre Jury-Kollegen nicken.
Zur ISPO Award Jury gehören internationale Sportindustrie-Experten, darunter Fachhändler, Designer, Marketingspezialisten, Athleten und Fachjournalisten. Und eben auch vier Konsumenten, die sich bei der Aktion "ISPO Award – become a jury member" beworben haben und von der Fachcommunity gewählt wurden.
Das Urteil dieser vier Sport-Enthusiasten ist sehr wichtig, schließlich sollen sie in der Jury die Verbrauchersicht vertreten.
Marianne: Die Freundin von "Q"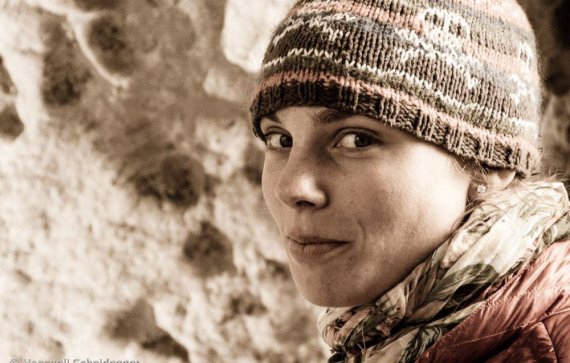 Marianne van der Steen hat sich sehr schnell integriert und sagt offen ihre Meinung – auch, wenn ein Produkt sie mal nicht begeistern kann. Gemeinsam betrachten, diskutieren und bewerten sie und ihre Kollegen jede Einsendung für den ISPO Award im Segment Outdoor. Die Eiskletterin aus Rotterdam findet es "super, wie offen ich hier empfangen wurde. Ich bin echt erstaunt, wie strukturiert und professionell es hier abläuft."
Heiße Diskussionen über Produktentwicklungen ist sie von zu Hause gewöhnt. "Mein Freund erfindet und entwickelt Kletter-Equipment fürs Militär", erzählt sie: "Das hat schon etwas von James Bond." Wenn ihr Lebensgefährte mal wieder von einer neuen Idee erzähle, fühle sie sich manchmal "wie die Freundin von Q", sagt Marianne und lacht.
Philip: Der Action-Fan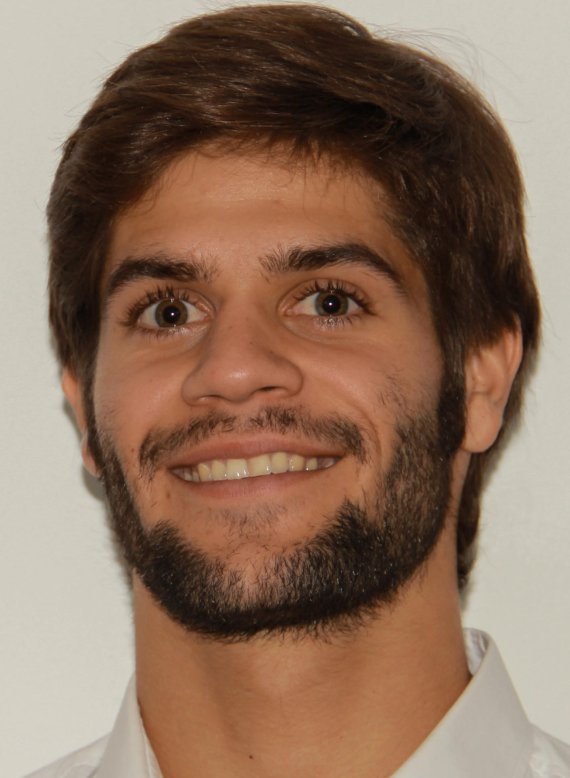 "Philip, was meinst du?", fragt Bike-Profi Tibor Simai und zeigt auf die Bindung für Leih-Snowboards, die gerade beim Jury-Meeting fürs Segment Action besprochen wird. "Sie wirkt sehr massiv, aber das Gewicht ist okay", sagt Philip Volker. "Und dass man sie in weniger als zwei Minuten umstellen kann, ist ziemlich cool."
Warum er in die Jury gewählt wurde? Philip denkt kurz nach. "Hm, wahrscheinlich weil ich viele Action-Sportarten leidenschaftlich selbst betreibe: Snowboarden, Surfen, Mountainbiken", sagt er. Durch sein Sportwissenschaften-Studium in Salzburg bringt der 26-Jährige das nötige Hintergrund-Wissen mit. "Ich schaue mich gerade nach einem Job in der Sportbranche um", sagt Philip Volker.
Some impressions of the ISPO AWARD Jury Meeting today. We´re looking forward to the Award Ceremony at ISPO MUNICH 2017.

Gepostet von ISPO am Freitag, 27. Januar 2017
Andrea: Die sportliche Shopperin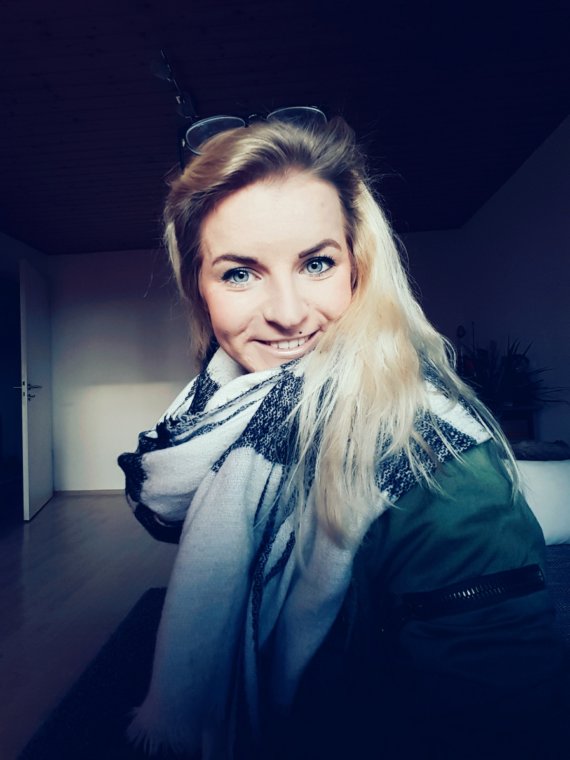 Wenn Andrea Langheinrich sich nicht beim Jury-Meeting fürs Segment Performance und Health & Fitness, sondern in einem Sportladen befände, wäre ihr Einkaufswagen voll. "Mir gefallen total viele Sachen", sagt die 23 Jahre alte Informatikerin aus Penzberg.
Besonders die modischen Fitness-Schuhe und -Klamotten haben es ihr angetan: "Da würde ich definitiv einiges gerne besitzen." Die volle Punktzahl hat Andrea zwar für keine der Einsendungen in ihr iPad getippt, "aber bei einigen war es nah dran".
Weil sie von Sport nicht genug bekommen kann, arbeitet Andrea Langheinrich noch nebenbei in einem Fitnessstudio. Durch den Newsletter von ISPO.com wurde sie auf den ISPO AWARD aufmerksam. "Am liebsten wäre ich ab jetzt jedes Jahr in der Jury", sagt sie.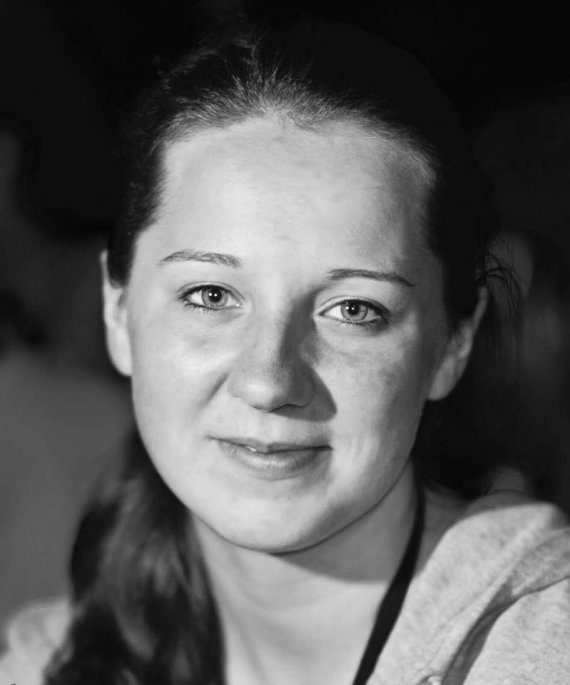 Wenn es um Praxis-Erfahrung mit Ski geht, macht Janine Hannemann niemand etwas vor. "Wenn man unten am Lift steht und 25 aufgeregte Kiddies in ihre Skiausrüstung packen soll, merkt man schnell, wo die Schwierigkeiten bei Skischuhen oder Skihelmen liegen", sagt die 28-Jährige. "Da denkt man sich oft: Mensch, hätten die Hersteller die Befestigung für die Skibrille nicht einfacher konstruieren können?!"
Janine promoviert gerade in Erziehungswissenschaften an der TU Dortmund und bildet Skilehrer aus. "Als Konsumentin und Skilehrerin habe ich einen anderen Blick auf Produkte: Ein guter Sportartikel muss für mich langlebig und intuitiv zu bedienen sein."
Was Janine Hannemann besonders gut am Jury-Meeting gefällt: "Es ist total spannend zu sehen, wie jedem Jury-Mitglied ein anderes Detail auffällt. Da merkt man einfach, dass wir aus unterschiedlichen Bereichen kommen – und am Ende ist das Bild rund."
Sie wollen ebenfalls die neuesten Produkte testen und bewerten? Machen Sie mit bei ISPO Open Innovation! >>>