From a short daily jog to a challenging marathon – running has become a sport with real mass appeal. With a comprehensive B2B running expo for retailers and athletes, ISPO Munich offers everything a runner's heart could desire.
To set off for a run wearing just jogging trousers and a t-shirt? That's almost unthinkable these days. Athletes place increased emphasis on high-quality functional clothing for optimal comfort when running. This begins with breathable shirts that provide a constantly pleasant body temperature without unpleasant sweat formation, and extends to performance-enhancing compression socks that speed up recovery following training, and far beyond
As part of ISPO Munich, the running expo offers interested athletes and retailers a large selection of sportswear and equipment for runners and joggers. These reflect both the current fashion trends in sportswear and the latest technological innovations in terms of materials. The range of fashionable clothing at the running expo includes trousers and outerwear as well as underwear, socks and accessories.
At the running expo, manufacturers from around the world will be exhibiting the latest practical accessories to help runners on their daily workouts without limiting their mobility. These extend from feather-light belt bags and arm bags for smartphones and keys, through to headphones for the right soundtrack while on the move, multifunctional cloths and drinking bottles. Even advanced runners won't fail to find exciting innovations for their own equipment set. An essential area within the running expo is digitalisation, as no ambitious athlete can today do without wearables such as smart watches with which to measure daily progress and continuously adapt their individual training programme.
In recent years, sports shoes have been developed in ever more sophisticated ways to meet individual needs. Today, runners and joggers can find a great selection of running shoes that are wholly tailored to their individual running style. These shoes stand out thanks to their breathable fabrics, optimal cushioning and best possible support for sensitive joints. At the running expo in Munich, manufacturers from around the world will present the latest running shoes and invite visitors to try them on.
This is where B2B customers can familiarise themselves with innovative developments and be one metaphorical step ahead of the latest trends. Physiotherapists, orthopaedists and other medical professionals will also find it well-worth a visit.
Plan your visit to the running expo today with the ISPO Munich hall plan.
Find out today what's going to be hot tomorrow! At the running expo in Munich, retailers as well as ambitious athletes can discover the latest products from the worlds of running and jogging, highly functional sportswear and fashionable urbanwear for a casual running session. The running expo is definitely well-worth a visit.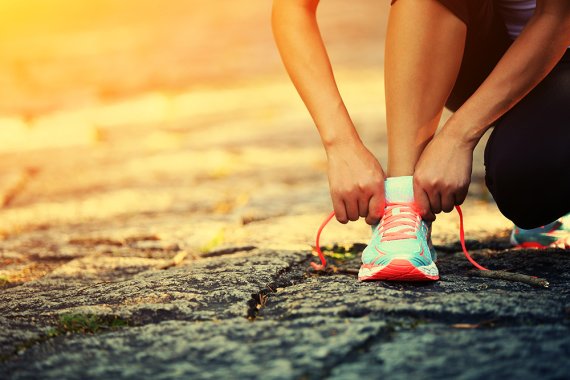 The ISPO Munich running expo offers you a comprehensive events programme to expand your running horizons. From talks on the use of compression in running to nutrition tips and the role of fascia in running, there are lots of exciting talks in store for you. You can also look forward to interviews with popular running bloggers, who will reveal their best training tricks.
Find out more about Events jogging and running at ISPO Munich.
At ISPO Munich, you can gain a comprehensive overview of the market, find suitable business partners and gather valuable know-how for your business. You will experience the latest innovations and future trends from up close, giving you a head start in setting your business on the right course.
Our international industry meetup brings together all sports business professionals – from Running and Jogging through to Yoga and Vision.