ISPO Munich is regarded as the leading expo in the categories Sport, Outdoor, Winter Sports, Fitness and more. Get ahead of the game and discover the latest fashion trends in sportswear at this expo!
In recent years, the boundaries between sportswear and leisurewear have become increasingly blurred. This is also reflected in the comprehensive range of fashionable sportswear at the ISPO Munich expo: exhibitors from around the world will here showcase highly functional sportswear that can be worn for a jog in the park, a workout at the gym, and casually as leisurewear.
Terms such as urban streetwear encompass casual jogging trousers and colourful t-shirts as much as trendy yoga pants, comfortably-cut sweaters and, of course, always-trendy sneakers. At ISPO Munich, you will find the world's biggest sports fashion labels as well as young, as-yet-unknown brands who attract the attention of trade visitors with their innovations and a feel for the latest developments in this sector.
As is appropriate for a major city on the edge of the Alps, visitors can expect to find a great range of winter sportswear at the Munich expo. Ski clothing has evolved greatly in recent years in terms of functionality, and is being ever more closely tailored to specific target groups such as skiers, snowboarders and freestylers. At ISPO Munich, exhibitors present the latest market developments in high-quality functional clothing – from compression underwear to ski jackets and trousers in the latest trending colours that allow winter sports enthusiasts to look great both on and off the piste. The range of sportswear at the expo is rounded off with the offerings in Halls B2 and B3, where the focus is on clothing and winter accessories such as hats and gloves, as well as products for children.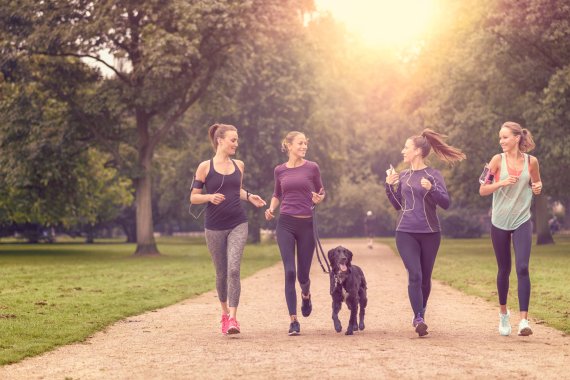 Another special zone in Hall B2 at the expo is dedicated to the natural product of wool: at the so-called "Wool Street", manufacturers and producers will present numerous attractive items of woollen clothing – from thick, coarsely-knit jumpers made of virgin wool for a cosy evening in the ski chalet, to elegant cashmere scarves. Universally popular accessories such as knitted scarves and hats in this category of sports fashion will, of course, also be represented at the expo. The range extends from classic bobble hats to popular urban streetwear trends, such as the beanie, which is now worn the whole year round. Wool Street thereby represents an important addition to the general range of winter sportswear and outdoor clothing for every time of year at ISPO Munich.
Along with fashionable and functional sportswear, at Messe München you can expect to find great events based around the latest textile trends, consumer research and the efficient designing of reflective materials.
Let yourself be inspired by our events programme.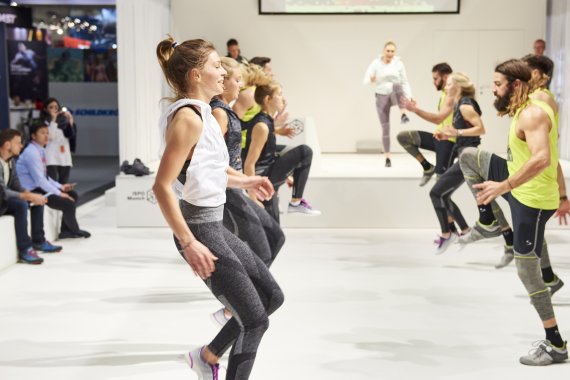 As a B2B expo, ISPO Munich is aimed at trade visitors working in the sports, fitness, fashion and lifestyle segments. The trends you will find here will help you inspire today's fashion-conscious and trend-oriented athletes who like to look great no matter which sport, outdoor activity or leisure pursuit they happen to be engaged in. ISPO Munich is well-worth a visit!
Plan your visit to the expo today with the ISPO Munich Hall Map.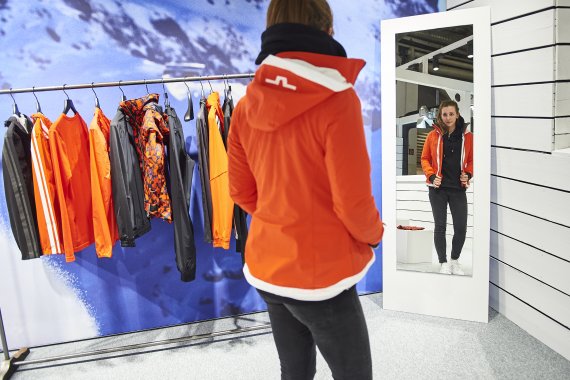 You too can be an exhibitor at ISPO Munich, the world's biggest multi-segment expo for the sports industry. Here you can present your products to around 85,000 visitors from 120 different countries. Gain a comprehensive overview of the market, find suitable business partners and gather valuable know-how for your business.
Get up close to innovations and future trends. This allows you to set the course of your own business in good time. Our international industry meetup brings together all sports business professionals – from Sports Fashion and Urban through to Yoga and Vision.