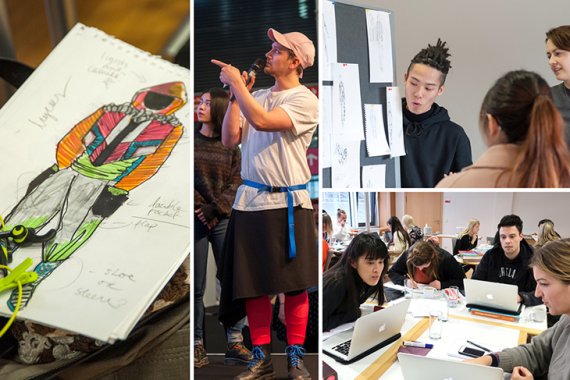 Sports industry designers of tomorrow
The ISPO Academy Masterclass is aimed at "designers of tomorrow" in the field of sports. The objective is to bring a fresh breeze to the sports industry. The Masterclass is not a competition. Instead, it promotes multidisciplinary thinking, open exchange and cooperation.
In a changing global environment with oversaturated markets and homogeneous product offerings, the Masterclass aspires to break the conformity with future-oriented approaches. It conveys sport-related knowledge and explores the creative and functional potential of performance wear in the 21st century.
The youth is our future. It is our responsibility to mentor and train them to design and create the future that we all want to see and that our planet needs. bluesign technologies is proud to support this important work of the Masterclass and look forward to the new groups of students that come through each year to add their ideas to our future industry.
                        This was the Masterclass 2020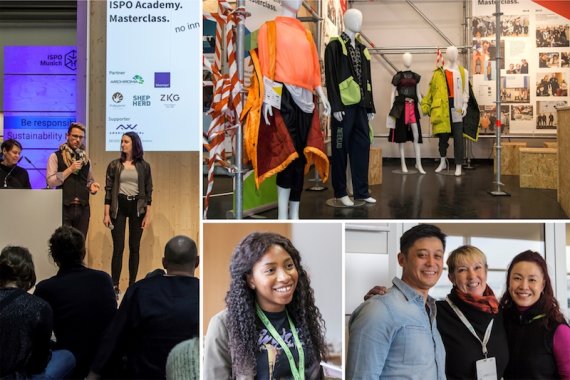 Designing the future of active sports I Sport 2070 – still a truly natural adventure?
Today's active lifestyle requires new products and versatile clothing. It is high time to take sports design and its role as an interface between human needs and technology to a new level.
Design-Challenges current year
These were the challenges at ISPO Munich 2020:
Reduce, re-use, recycle – material, production, usage, disposal – new perspectives and narratives.
Close
Futuristic scenarios for clothing at the intersection of funtionality and beauty – inbetween armour and personality booster.
Close
Thinking sport and functionality radically anew!
Urbanization, socio-cultural transformation and climate change push creativity and innovation forward.
Close
'Leave the familiar, reconsider previous paradigms and explore new paths!'
In accordance with this guiding theme, 30 participants from 13 international design schools and universities, including some of the world's leading educational institutions, developed innovative concepts for Sport 2070 under the direction of the renowned design expert Nora Kühner. Presentations by international experts and industry insiders enriched the workshop program with a variety of impulses.
The master class during ISPO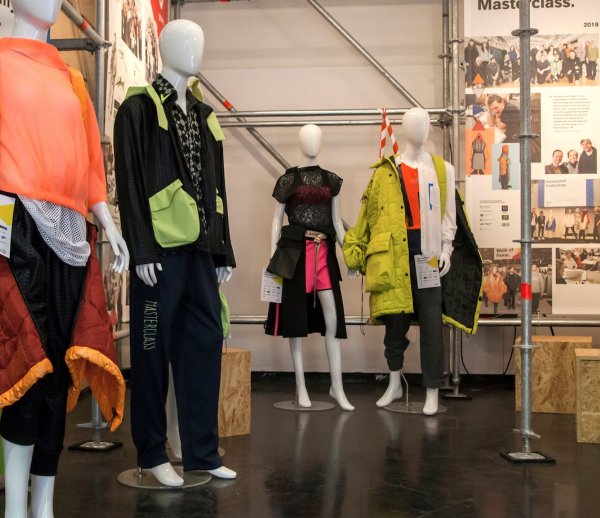 With its exciting case studies and prototypes, the exhibition stand at the Sustainability Hub was a lively meeting place for creative professionals and industry. More than 120 top-class trade visitors from all over the world took advantage of the opportunities to exchange ideas with design talents.
Close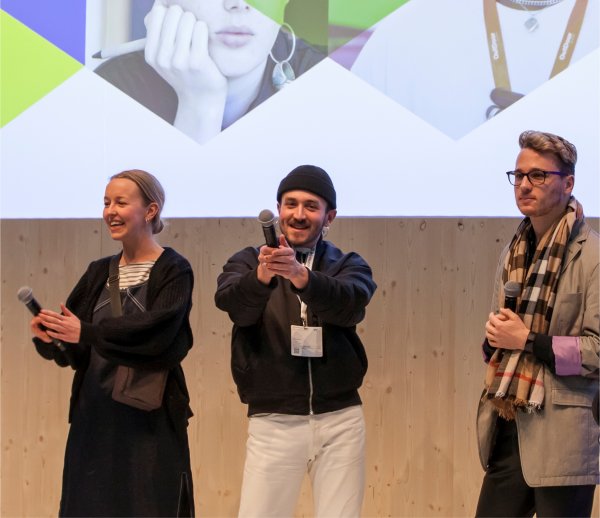 On Sunday, January 26, the Masterclass participants discussed with the audience innovative, future-oriented approaches to product development in the sports industry and the role of the designer.
Close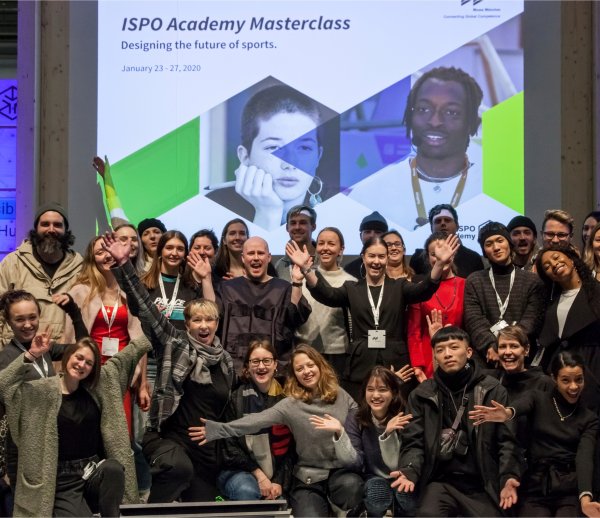 On Monday, January 27 the workshop results of the design students were presented to the public at the Sustainability Hub. Here the students showed the concepts they had developed during the Design Days.
Close
13 international schools & 30 participants
Participating schools in 2020
IFA Paris (France)
London College of Fashion (Great Britain)
Albstadt-Sigmaringen University of Applied Sciences (Germany)
University of the Arts Bremen (Germany)
University of Art Linz (Austria)
Fashion Schools Nuremberg (Germany)
Fashion school Sigmaringen (Germany)
Royal College of Art (Great Britain)
Shih Chien University (Taiwan)
Technical University of Liberec (Czech Republic)
The Swedish School of Textiles (Sweden)
University of Lapland (Finland)
University of Oregon (USA)