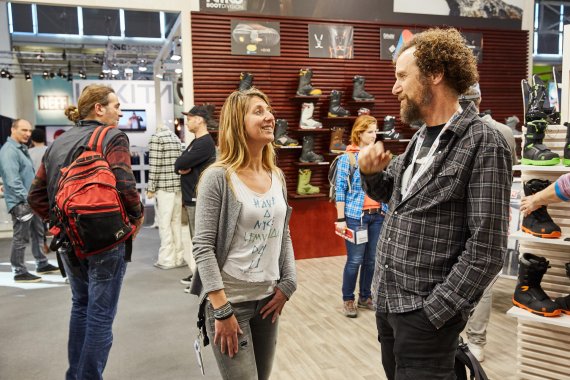 Qualifizierte und motivierte Mitarbeiter sind die Grundlage für den Erfolg eines jeden Unternehmens – und dementsprechend sehr begehrt. Auch in der Sportbranche ist das Stellenangebot groß. In Jobbörsen wie dem ISPO Job Market versuchen sich Job-Suchende zu orientieren und fragen sich: Wie erkenne ich einen guten Arbeitgeber im Sport Business?
Auf "weiche" Sportjob-Faktoren achten
Arbeitnehmer wollen mit ihrer Tätigkeit nicht einfach nur Geld verdienen. Das ist in Deutschland nicht anders als in Österreich, Frankreich in der Schweiz oder in den USA. Wichtiger als das Gehalt ist die Freude am Beruf und sich wertgeschätzt fühlen. Das gilt insbesondere in der Sportbranche.
Um einen guten Sport-Job zu finden, sollte man potenzielle Arbeitgeber deshalb vor allem auch auf "weiche Faktoren" wie Arbeitsatmosphäre, Flexibilität bei Arbeitszeit und Arbeitsplatz, Gesundheitsförderung sowie individuelle Weiterbildungs-Möglichkeiten betrachten.
Nike bietet Sport-Jobs mit Erfolgsbeteiligung
Die Arbeitsatmosphäre in der Sportbranche ist ohnehin etwas Besonderes. Sie ist geprägt von den Emotionen einer innovativen Branche. Vielen Arbeitgebern ist klar: Wer begeistern will, muss selbst begeistert sein. Um die kreativen Köpfe im Sport Business zu gewinnen und zu halten, denkt man sich einiges aus.
Nike wirbt zum Beispiel mit dem Versprechen, die Mitarbeiter über sein Programm "NikeU" stetig zu fördern und für höhere Aufgaben zu qualifizieren. Es gibt Erfolgsbeteiligungen, flexible Arbeitszeiten und ein spezielles Sommer-Programm, das es allen Mitarbeitern ermöglichen soll, die Nachmittage am Freitag mit Freunden und Familie zu verbringen.
Adidas fördert Flexibilität in seinen Sportjobs  
Bei Adidas probiert man sich seit 2015 im neuen Bürokomplex "Pitch" in Herzogenaurach an den Arbeitsmodellen der Zukunft. Der eigene Arbeitsplatz wird von den Mitarbeitern Tag für Tag neu gewählt.
Das schafft, so hofft man in Mittelfranken, Nähe, Bindung und das Interesse am Sport-Job der Kollegen. "Creating the new" hat Firmenchef Herbert Hainer diese Strategie genannt, die weit über räumliche Lösungen hinausgeht.
Keine Anzugpflicht, lockere Arbeitsatmosphäre
Für Bewerber auf einen Sport-Job spielt oft schon eine Rolle, dass die "Banken-Maskerade" in den meisten Sport-Unternehmen entfällt. Businesskostüm oder Anzug dürfen zuhause bleiben, ein sportliches Outfit bei der Arbeit ist gern gesehen. Zumindest bei den Sportartiklern ist der Mitarbeiter so zugleich Kunde und überzeugter Werbeträger, ein willkommener Nebeneffekt.
Kleinigkeiten? Vielleicht, aber entscheidende für die Motivation und die Arbeitsatmosphäre. Es sind Maßnahmen, die sich summieren.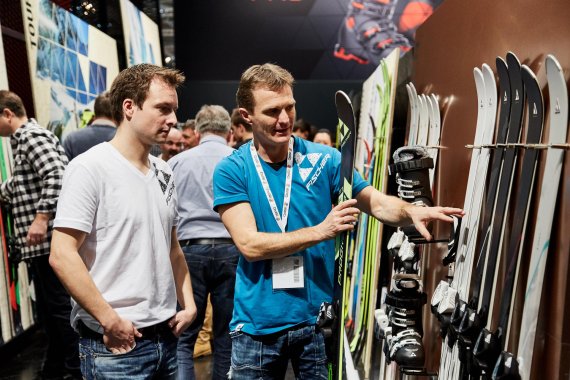 Sport & Arbeit – für Mitarbeiter in Sport-Unternehmen selbstverständlich
Auch das sportliche Angebot für Adidas-Mitarbeiter ist umfangreich: Ob Nordic Walking, Yoga oder Zumba-Training – das "Company Sports Team" bietet alles an. Tausende Beschäftigte nehmen die Angebote wahr.
Nicht anders steht es beim Konkurrenten Nike. "Sport is Nike's DNA" heißt das Motto im Karriere-Bereich, Mitarbeiter also ausdrücklich eingeschlossen. Die Hauptgeschäftsstelle des Konzerns in Frankfurt beherbergt nicht nur ein eigenes Gym, sondern die Mitarbeiter kommen auch in den Genuss spezieller Fitnesskurse – Boxen, Yoga, Krafttraining und vieles mehr wird angeboten.
Auch in kleineren Unternehmen gibt es Kreativ- und Fitness-Programme für die Mitarbeiter. Es beginnt mit dem obligatorischen Kicker im Flur des Sport-Startups und geht weiter bei Aktionen wie beim Mode-, Sport- und Lifestyle-Unternehmen May am Hochrhein, wo man sich zum Beispiel an den Massage-Kosten für die Mitarbeiter beteiligt.
Tipps: So finden Sie den richtigen Sport-Arbeitgeber
Der erste Schritt auf der Suche nach dem geeigneten Sport-Job ist es, die eigenen Ansprüche und Ausschlusskriterien zu definieren. Es geht um die Tätigkeit selbst, also den "Traumberuf", den Arbeitsort und die Anfahrtszeit, die Entlohnung und um eventuelle Zusatzleistungen. Wer familiär an einen Ort gebunden ist und eine lange Anfahrt scheut, wird nur Arbeitgeber im näheren Umkreis in Betracht ziehen.
Jobbörsen wie der ISPO JOB MARKET sind hilfreich, um einen lukrativen Sport-Job zu finden. Hier gibt es zahlreiche Angebote, die sich auch regional sortieren lassen. Bewertungsportale wie kununu zeigen, wie andere Arbeitnehmer den Arbeitgeber einschätzen.
Sportjob-Recherche bei Facebook
Sind auf den Karriere-Seiten des jeweiligen Arbeitgebers oder in der Jobbörse passende Stellenangebote verfügbar, erleichtert dies die erste Kontaktaufnahme. Aber auch Initiativbewerbungen können Erfolg haben.
Sehen Sie sich genau an, was Ihr potenzieller neuer Arbeitgeber bietet, um Ihre Work-Life-Balance zu fördern. Recherchieren Sie auf der Unternehmens-Homepage oder bei Facebook, wie es ist, für die Firma zu arbeiten. Gibt es Fotogalerien von Sport-Events, Betriebsausflügen oder Aufnahmen vom Arbeitsplatz? Fotos dieser Art bieten oft einen untrüglichen Eindruck.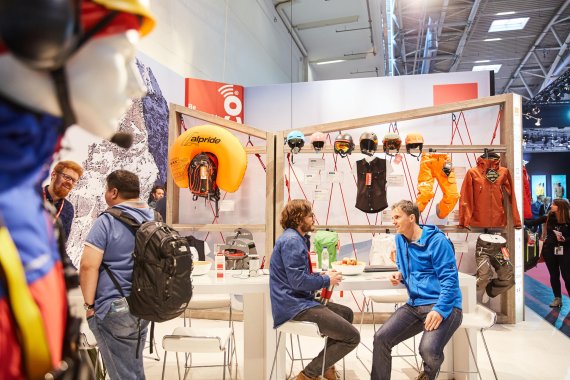 Oder Sie fragen einfach direkt nach. Im Rahmen von Messen wie der ISPO Munich können Sie Sport-Unternehmen und deren Entscheidungsträger und Arbeitnehmer persönlich kennenlernen. Aber auch in sozialen Netzwerken wie Facebook oder Xing können Sie Mitarbeiter aus dem gewählten Unternehmen gezielt ansprechen, wenn Sie sich bei der Sportjob-Wahl nicht sicher sind.
Und schließlich gibt es Initiativen wie die jährliche Erhebung "Great place to work – Deutschlands beste Arbeitgeber", in der sich besonders beliebte Arbeitgeber finden lassen. Die Liste basiert auf Mitarbeiterbefragungen. Sollte der gewählte Arbeitgeber hier gelistet sein, stellt dies ein starkes Indiz für eine gesunde Unternehmenskultur dar.