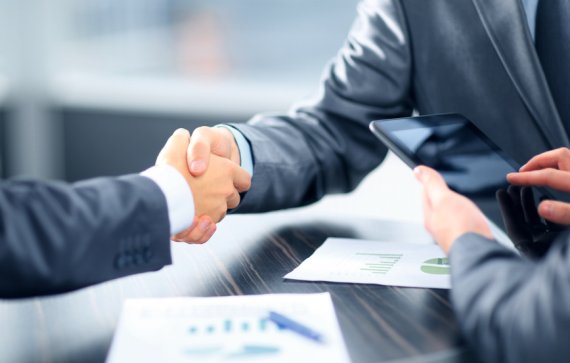 We've got a whole host of services available to everyone due to exhibit at ISPO Munich, ranging from marketing and PR to technology, logistics, and even catering. Of course, we can also provide you with conference rooms at the Messe München trade fair center so you have somewhere to hold your meetings. We will even be more than happy to help you book your accommodation and plan your journey.
And if that's not enough – we have interpreters and service staff here to offer a helping hand. Additional services, including waste disposal and stand surveillance, are also part of what we do. 
If you want to make sure that you can show your company off in the best possible light at the trade fair, why not take advantage of our exhibitor consultation service, which includes an evaluation. With the right stand and our services giving you a boost, we promise you will see tangible success.
From Fall 2018 onwards, head to the exhibitor shop to see all of the services (marketing, media, PR, and technical services) available for you to choose from for ISPO Munich 2019. If you would like to download data on customers who used one of your ISPO Munich 2018 visitor ticket vouchers or if you need to see an overview of your Print@home exhibitor tickets that were actually used, all of this information can also be accessed from the exhibitor shop.
Make sure you have checked the set-up and dismantling schedule for ISPO Munich 2019.
Set-up window
 
 

From Tuesday, January 29 until
Saturday, February 2, 2019 
Halls A-B | Hall B0 has a shorter window for setting up

ATTENTION!

From Wednesday, January 30 until Saturday, February 2, 2019
Halls C

From 08:00 until 18:00
Construction
Saturday, February 2, 2019
Until 20:00
Decoration 
(within your own stand space only)
On the final set-up day, Saturday, February 2, 2019, all delivery and construction vehicles must have been removed from the halls and the outdoor exhibition area by 18:00. Vehicles that are still in the halls or outdoor exhibition area after the stated time will be removed by Messe München GmbH (MMG) at the relevant exhibitor's cost.
Dismantling window
 
From Wednesday, February 6, 2019
after closing time 
Until Saturday, February 9, 2019 
(Hall B0 has a shorter window for dismantling)
18:00
Unfortunately, there is no option to extend the window for dismantling. In the event that exhibition materials are taken away or stands are dismantled before the end of the trade fair, MMG is entitled to charge the exhibitor in question a fine of EUR 500.
For further information, please refer to Section B6 of the Particular Terms of Participation.
Ensuring that you are perfectly prepared for the trade fair is a complex and time-consuming business. We recommend that you download our timetable and checklist to avoid any nasty surprises along the way. 
Click here for the timetable and checklist.
Messe München's traffic guide takes you quickly and safely to the exhibition grounds. In order to increase efficiency and organisation in set-up and dismantling, ISPO Munich is now relying together with Messe München on an IT-supported system for logistics processing: FairLog!