ISPO Brandnew | Winner Body & Mind | Enda
Following in the footsteps of countless fast runners, the Enda now offers a running shoe from Kenya too. The sneaker ENDA Lapatet aims to compete with the big players in the industry, and has the confidence to pull it off. Enda aims to present the lightest, cheapest and most comfortable running shoe in its class. Designed in cooperation with Kenyan athletes and sports professionals, the Lapatet sports shoe supports your natural metatarsal footprint, which is key to the typical Kenyan running style. Enda also aims to play a role in the economic development of its home country by producing the shoes in Kenya. Enda impressed the ISPO Brandnew Judges with this holistic approach, and this pioneering Kenyan running shoe was chosen as the winner in the Body & Mind category.
Foundation: Kenya, 2018
to the Enda Lapatet running shoe
"I've been wearing sneakers for 50 years, and Enda won me over right from the start. And the story behind it is something special. I like the fact that a running shoe has been developed in Africa based on the experience of the local athletes."
Barbara Klein, Managing Director & Founder that Flexi-Sports Ltd. and former ISPO Brandnew winner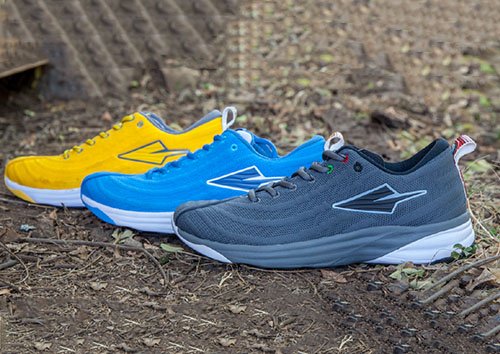 The capital for the production of the Lapatet was collected by the Kenyan start-up Enda using a crowd funding campaign. The shoe is currently in series production.
Enda founders Navalayo Osemb and Weldon Kennedy are not only enthusiastic runners, they also have extensive experience in international organizations and start-ups for social change.
Enda
Kuona Art Center
100 Nairobi
Kenya
For enquiries please contact
Mr. Weldon Kennedy
weldon@endarunning.com
or visit Enda at the ISPO Munich
Booth: B4.BN52
to Enda