Ragna Debats
Around the world with family, dog and competitions
Ragna Debats has dominated the female trail running scene like no other in recent years. In 2018 she became Skyrunning and Trail Running World Champion, won the Marathon des Sables and in 2019 the Transvulcania. And also recently she could celebrate on the long distances: In early March 2022, she finished the 126 kilometers of the Transgrancanaria in just over 16 hours and was able to clearly claim victory in the women's classification.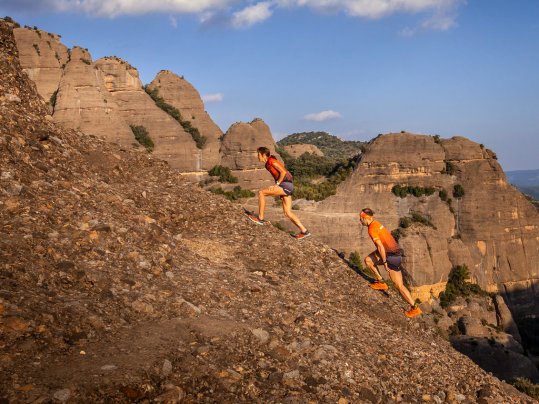 Debats didn't always want to run, however; her childhood dream was on horseback. She wanted to become an Olympic rider and pursued this goal with perseverance, moving from her native Netherlands to Germany to achieve it. But at some point she realized that this dream would not come true for her. But sometimes dreams have to be shattered so that equally great or even better ones can come true. Because when Ragna got into trail running, everything suddenly felt right.
In trail running, she found the freedom that had haunted her for so long when she was riding: being one with nature and experiencing it up close. Even if she came to trail running relatively late - in 2018 she achieved the highest honor: Ragna Debats became double world champion in trail running and skyrunning at the age of 39. She says: "I may not have become the rider I always wanted to be. Instead, I accomplished something my body was made for."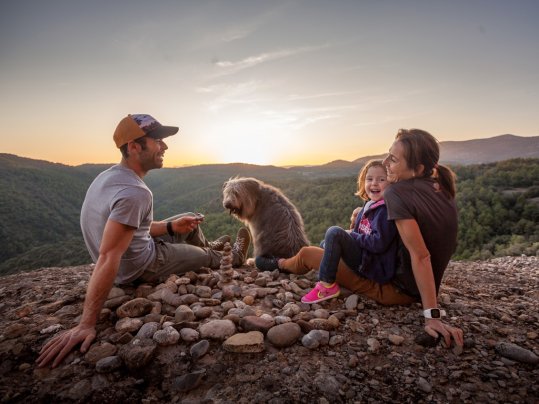 Ragna is a member of the international team at outdoor manufacturer Merrell and is heavily involved in the development of the brand's new trail shoe models. She became the first member of the Merrell Test Lab, where athletes work closely with the development team to create running shoes ideally suited to their needs. The athletes are the first to test the prototypes and actively provide feedback on the new models and help with further development. Ragna Debats, for example, was closely involved and her feedback helped design Merrell's Long Sky and Skyfire models.
In addition to her trail running shoes, Ragna also enjoys running and training in barefoot shoes. She uses them specifically to strengthen her muscles, especially during shorter training sessions, so that she can then run safely in competitions on technical terrain. "Barefoot shoes have really taken me a long way in training. It's important to me to make my running sessions as effective as possible, with as little weight as possible and the feeling of running as naturally as possible. This helps me a lot to improve my technique. The minimalist sole forces me to control my stride length and thus save energy, which I can put to good use at the end of long runs," describes Ragna.
Ragna's partner Pere Aurell is also a successful runner and won the Skyrunning Ultra Championship in 2018. Not only are they both elite runners, but in addition to their shared passion for trail running, they also share a family with daughter Onna. And this is very important to both of them: they optimize their training times around family life and even if it would probably be easier if only one of them was a professional athlete and competed, they draw a lot from the training runs and adventures they do together, traveling through mountains, valleys, forests and meadows.
With their family, they went on the road in 2020. The three have been on the road ever since, exploring the world and competing in the most extreme and challenging trail running competitions on a total of seven continents. On this journey, the "Rolling Mountains" Merrell accompanies the family.
| | |
| --- | --- |
| Sport | Trail running |
| Nationality | Netherlands |
| Birthday | March 22, 1979 |
| Place of residence | Catalonia |
| Husband | Professional trail runner Pere Aurell |
| Daughter | Onna |
| Successes | World champion trail running, world champion skyrunning 2018, Marathon des Sables. |
| Followers on Instagram | approx. 19,900 |
Ragna's Debates Equipment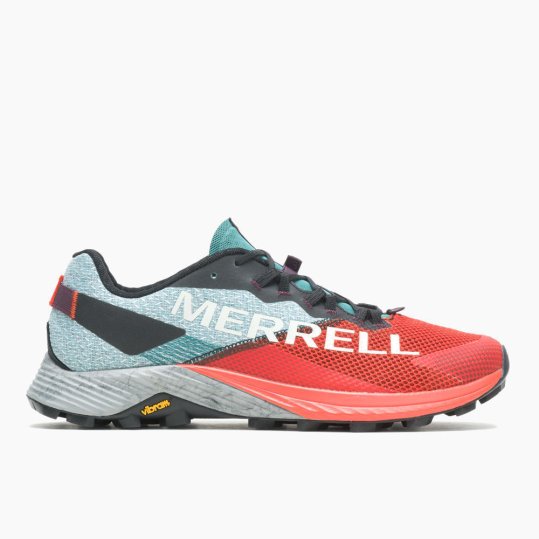 MTL (Merrell Test Lab) is all about radical innovations that enable athletes from the Merrell Trail Team to run even faster and longer. The LONG SKY 2 is the perfect companion on Ragna's endurance and demanding mountain runs and represents the Passion Trail Running and their high performance standards in equal measure like no other shoe. Designed to withstand constantly changing conditions and terrains, it is quick-drying, breathable, and with its FloatPro Foam midsole, lightweight yet incredibly comfortable.
RRP: 130 euros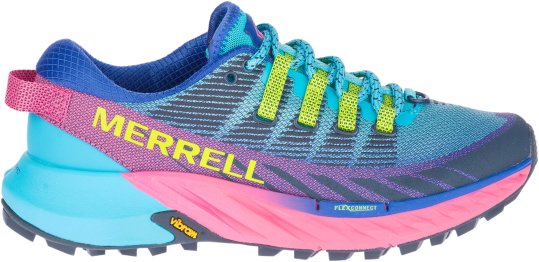 The innovative Agility Peak 4 from Merrell is the perfect companion for runners who want to feel extra secure even on the toughest trails. With the new FloatPro® midsole for lightweight and durable cushioning, the shoe is ideal for long runs and ultras, such as those of Ragna. Also new: a VIBRAM® Megagrip outsole for maximum grip on rock. Available in a variety of colors for men and women.
RRP: 140 euros
Reduced to the bare essentials: The Merrell Vapor Glove 4 is the most minimalist barefoot training shoe in the Merrell collection. It offers maximum ground contact and absolute freedom of movement. It can be worn perfectly in everyday life or for workouts with your own body weight. The upper is made of Cordura® mesh material and TPU. With mesh lining it is extremely breathable and the integrated EVA insole provides great comfort. The VIBRAM® TC5+ outsole for perfect grip.
RRP: 100 euros
Buy here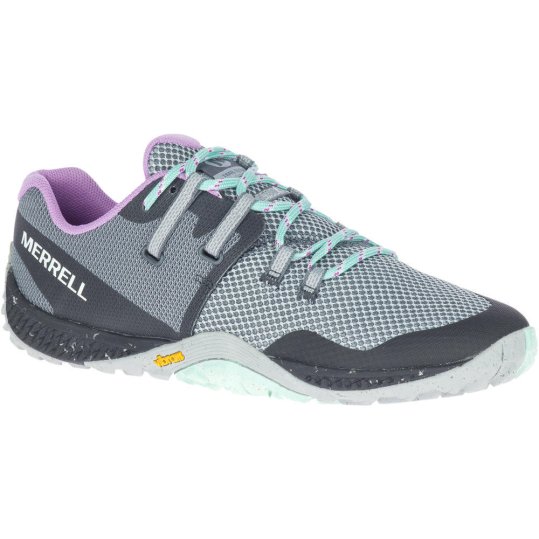 The popular TRAIL GLOVE barefoot training shoe from Merrell is now in its sixth edition. The TRAIL GLOVE 6 features recycled mesh and TPU uppers and a grippy VIBRAM® sole. New features include an enhanced fit and improved abrasion resistance for maximum durability.
RRP: 120 euros