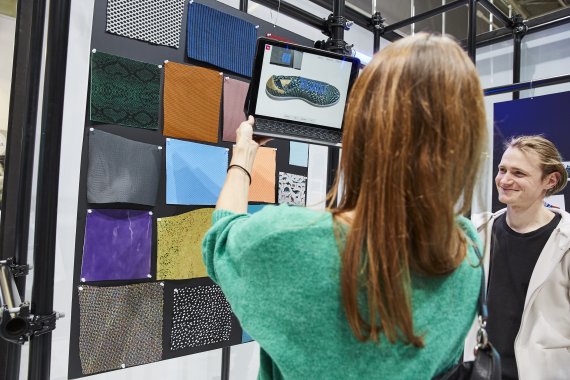 "The WFSGI welcomes ISPO's endeavor to offer with ISPO Digitize a new opportunity for the industry to keep pace with the latest digital developments. The sporting goods sector is perceived as a dynamic and innovative industry. Therefore, it is of crucial importance for all players in our sector to be well-briefed on upcoming digital trends and to ensure that their business is up to speed today and in the future."
Robbert de Kock, President and CEO of WFSGI
"ISPO created a platform where the opportunities of the digital transformation for retailers and brands can be jointly refined. As the market leader, we came back in order to openly and transparently demonstrate our connection to retailers who see this as a clear opportunity."
Roland Auschel, Member of the Executive Board, adidas AG
"Digital Transformation is an urgent topic!!! The Spanish sports association AFYDAD has created a committee for digital transformation with the objective to accelerate its implementation on brand side as well as in the retail sector.  ISPO Digitize will be THE platform for our sector to cope with the challenges of Digitalization and get to know first hand the necessary tools to apply it."
Andrés de la Dehesa, President of AFYDAD
"I am extremely thankful that ISPO is addressing the topic of digitization as the most significant growth driver. Together, we will mobilize the retail sector."
Hans-Hermann Deters, Managing Director Sport2000
"Digital readiness and digital transformation are currently at the heart of all attention in our industry. In this context it is essential to have a platform centralizing knowledge and measuring the pulse of our sector to identify upcoming trends and opportunities. FESI is confident that this platform will be ISPO Digitze from now on."  
Jérome Pero, FESI
"We are extremely pleased that Messe München has created an analog platform, ISPO Digitize, for discussing the digital future of the sports industry. We look forward to fascinating topics, interesting discussions and successful networking between industry and commerce."
Nicole Espey, Managing Director of Bundesverbands der Deutschen Sportartikel-Industrie e.V. (BSI)
"The industry transition into Digitalization is exciting and opens up great potential. But, this also means a huge need for a new dimension of competence into our companies. This is why both ISPO Digitize and European Outdoor Summit in Malmö, Sweden, in September, will focus on this topic."
Sara Wänseth, General Secretary, SCANDINAVIAN OUTDOOR GROUP (SOG)