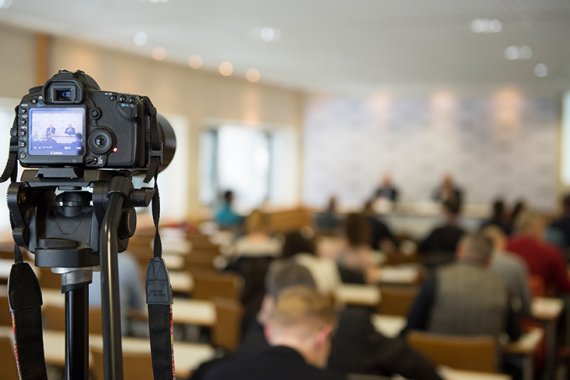 We look forward to welcoming you as a journalist at ISPO Digitize!
We want to make it easy for journalists to access information about our events and company by means of accreditation. Accreditation is granted solely for the purpose of journalistic reporting. Please understand that press cards may only be issued to those, who can verify their status as a journalist. Please note the accreditation guidelines of Messe München.  
Bloggers and influencers are part of the sports business. This is, why the ISPO Digitize Summit makes no distinction between representatives of traditional media and verified professional bloggers. In concrete terms: bloggers can be accredited as reporters at the ISPO Digitize Summit if the blog is not older than six months. We are also pleased to accredit, after thorough review, influencers who may not have a blog, but manage a social-media-channel (Youtube, Facebook, Instagram). The channel must prove a current sports focus or must be related to digital sports topics. Furthermore, it has to have an appropriate social media coverage.
We look forward to welcoming you at the ISPO Digitize Summit and offer you two possibilities of accreditation:
1. Online Accreditation
You have the possibility to accredit yourself in advance to the summit. You'll receive your free press ticket onsite. Please have a proof of your work as a journalist as pdf- or jpg-file (max. 1 MB) ready. Please note the accreditation guidelines of Messe München.
Proof of journalistic work can be:
An official, valid press pass (member cards of journalistic organizations are no press pass), 

an imprint, which verifies your editorial activity, and which is not older than 6 months, or where you are named as the holder of the blog,

a recent article or blogpost, which includes your name and is not older than 6 months (for photographers: photo with credit).
2. Accreditation on site
Of course, you also can get yourself accredited on site at the ICM – Internationales Congress Center München. Please remember to submit valid credentials verifying your status as a journalist.
Please note:
For entrance to the trade fair, please note the general opening hours of ISPO Digitize.

For your journey preparations, please note our special information.
The press ticket will not enable you to travel free of charge to the trade fair center on means of transport operated by the Munich Public Transport Authority (MVV). Please buy a ticket for your journey to and from the fair ground. Click here to get more information.

Free parking for the press: For accredited journalists car park spaces will be available in the West Multi-Storey Car Park. We will exchange your entry ticket at the accreditation counter for a free exit ticket.

With a valid accreditation to the ISPO Digitize Summit you also get access to OutDoor by ISPO. You will receive a press ticket for OutDoor by ISPO upon presentation of your press ticket for the ISPO Digitize Summit in the Press Center East.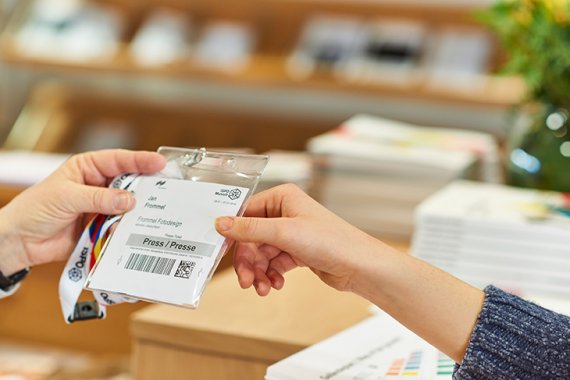 The ISPO press portal gives you access to the latest press releases of ISPO Digitize.
Pictures you find in the ISPO Digitize picture archive or under the search item ISPO Digitize.
If you have any questions or if you need any information, please feel free to contact us!