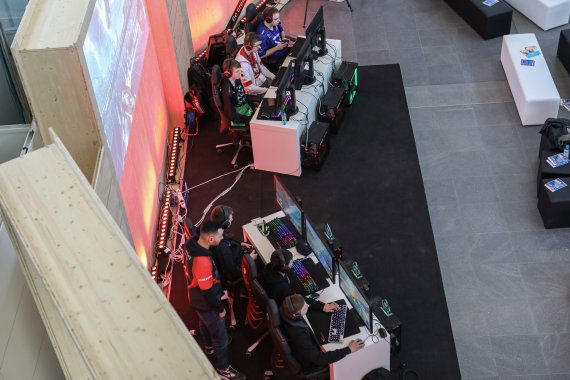 On January 5 2020, a total of 64 teams had the chance to secure the coveted places in the final in an online qualification tournament. These four teams qualified for the final:
Almans: Godsmilla, Tigreee and FreaKii
Team Vertex: Doomayn, Rizex45 and Gnagflow06
Minkz Gaming: Scream, Zeddo and ghostfire
eSport Berg: Fabso, Rexonik and lifox
The first match was already very exciting. In the first of the finals, which were all played in best-of-five mode, Team Vertex managed to gain a 2-0 lead over the Almans quickly. But the unofficial German national team did not let their competitors get away with it. In an exciting race to catch up, the Almans turned the tide and won the first match of the day with three consecutive wins and a final score of 2-3.
With Minkz Gaming, the first finalist was already determined after the third match, after the team was able to hold its own against eSports Berg and Almans.
Contrary to expectations, the defending champions and favourites Team Vertex were finally eliminated against Almans, who secured the second spot in the final with this victory.

In the final match, both teams met at eye level. The decision was only made in the last game of the best-of-seven, after the significantly more offensive Almans were able to secure the trophy of the AMD Masters 2020 Winter with a score of 2-1 in the seventh game.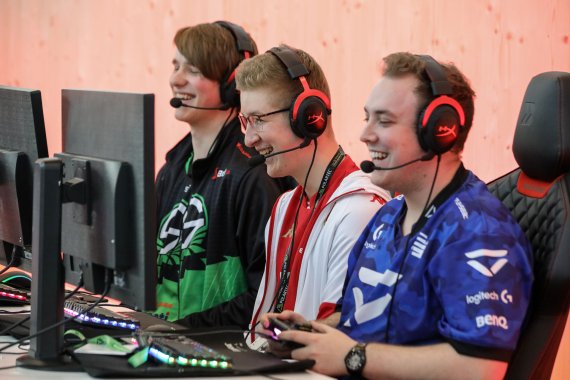 Almans 3-2 Team Vertex

Minkz Gaming 3-2 eSport Berg

Almans 1-3 Minkz Gaming

Team Vertex 3-1 eSport Berg

Team Vertex 2-3 Berg

The final: Minkz Gaming 3-4 Almans
The four finalists shared a prize pool of gaming chairs from Backforce, gaming backpacks from Ority and a total prize money of 3000€.
Winner: 3 Backforce Chairs, 3 Ority backpacks, 1500€
2. Place: 750€
3. Place: 450€
4. Place: 300€
The event was also supported by main sponsor AMD, AOC, Force of Disruption, Team Firewall and Contentkueche.